November 7, 2016 – November 13, 2016
News
President Obama has directed the Department of Defense to target the leadership of Jabhat al-Nusra, a Syria-based organization that has been linked to al-Qaeda. According to the Washington Post, the White House is encouraging the Pentagon to deploy more armed drones over northern Syria to target the group.
The Washington Post reports that a U.S. drone strike in Somalia in September is believed to have killed 10 members of a regional group allied with the United States. According to an ongoing internal Pentagon investigation, the strike targeted a group of individuals that it mistakenly identified as members of al-Shabab.
GoPro issued a recall for its foldable Karma hobby drone due to numerous reported cases of inflight power loss. The U.S. sport camera company will issue refunds for 2,500 Karma drones, which had sold for $799 each. The Karma drone was launched in late September. (Wall Street Journal)
Commentary, Analysis, and Art
The European Emergency Number Association released a report detailing how drones could be used to assist first responders. (EENA)
At Reuters, Heather Somerville writes that U.S. makers of consumer drones are struggling to compete with China's DJI.
At the Verge, Ben Popper investigates the reasons behind GoPro's recall of the Karma drone.
Also at the Verge, Alphabet's Astro Teller discusses the potential impact of the company's proposed delivery drone program.
At Channel News Asia, Justin Ong examines Singapore's push to draw drone businesses to the city.
At Commercial UAV News, Juan Plaza discusses how some drone makers are working to get around the issues posed by limited battery power.
At Wired, Alex Davies profiles Anthony Foxx, the outgoing U.S Secretary of Transportation, who has worked to push the integration of drones into the national airspace.
At Quartz, Mike Murphy examines how the Hover Camera aims to pioneer the market for selfie drones.
At the Council for Foreign Relations, Micah Zenko compares U.S. government civilian casualty estimates from strikes in Syria to drone strikes in Pakistan and Yemen.
In International Security, Michael C. Horowitz, Sarah E. Kreps, and Matthew Fuhrmann argue that "current-generation drones are unlikely to have a large impact on interstate warfare."
At Vice, Jason Leopold examines internal FBI correspondence regarding the death of Warren Weinstein and Giovanni Lo Porto in a drone strike.
At the Diplomat, Joshua Bateman looks at how improving agricultural production is a rising priority for China's drone makers.
Zipline CEO Keller Rinaudo discussed why and how his company created a drone delivery program in Rwanda. (Recode)
At Popular Science, Kelsey Atherton and an investigator at the Conflict Armament research group discuss ISIS's homemade drones.
Newly released reports from Kurdish fighters shed light on the impact of Turkey's armed drones in operations against the PKK. (Aviation Week)
At War is Boring, David Axe looks at the U.S. Air Force planes that are tasked with jamming drones belonging to ISIS.
At Defense One, Christopher Meissner and Linton Wells argue that autonomous cyber weapons, not drones or robots, will shape the future warfare.
At Bloomberg, Mark Bergen looks at what's in store for Alphabet's Project Wing now that it has cancelled a planned collaboration with Starbucks.
At the Georgetown Security Studies Review, Jake Howry considers how international law could shape the drone policy of the next administration.
At the New York Times, Jeannette Catsoulis reviews "National Bird," a new documentary that follows several former drone pilots.
Know Your Drone
NASA held its 2016 unmanned aircraft system traffic management (UTM) convention in Syracuse, New York. The event brought together both public and private entities working to develop technologies for an airspace traffic management system for drones. (Business Journal News Network)
German telecommunications company Deutsche Telekom is developing a counter-drone system to protect airports, sports facilities, and critical infrastructure. (Reuters)
U.S. drone maker General Atomics Aeronautical Systems conducted the first flight of its new Avenger Extended Range jet-powered drone. (Unmanned Systems Technology)
The Aviation Industry Corporation of China (AVIC) has unveiled a new, more capable variant of its armed Wing Loong surveillance and strike drone. (IHS Jane's 360)
Meanwhile, AVIC also unveiled the Cloud Shadow, a jet-powered, armed, medium-altitude long-endurance drone. (IHS Jane's 360)
The U.S. Air Force conducted a study in which electrical brain stimulators were used to enhance the mental performance of air crews, including drone operators. (The Guardian)
A researcher at Murdoch University in Australia is experimenting with drones and machine learning systems to spot dugongs from the sky. (Digital Trends)
U.S. firm Aurora Flight Sciences is working to create an unmanned Bell UH-1H helicopter using its Tactical Autonomous Aerial Logistics System. (IHS Jane's 360)
The Israeli Navy is looking to potentially develop an extremely short take-off and landing drone for its new corvette navy ships. (FlightGlobal)  
Facebook revealed new details about the wireless Internet system for its Aquila solar-powered drone, as well as its plans to use these drones in disaster response. (Wired)
U.S. startup Echodyne is developing a small, powerful radar system that could enable drones to sense and avoid obstacles. (IEEE Spectrum)
Israeli company General Robotics has unveiled a small tactical law enforcement robot equipped with a 9-millimeter pistol. (Jerusalem Post)
Researchers at the University of Twente are developing autonomous robots for inspecting dikes. (Science Daily)
U.S. company Advanced Tactics has released a video showing its new Panther, an unmanned ground vehicle that can also fly. (Popular Science)
Chinese drone maker DJI unveiled the Matrice 600 Pro, a professional hexacopter. (TechCrunch)
Drones at Work
The Civil Aviation Safety Authority of Australia is investigating a video showing a man using a drone to deliver a sausage sandwich to a friend. (UPI)
The Drone Racing League has unveiled a drone racing computer simulator game. The top players on the game will be invited to compete for a $75,000 drone racing contract. (TechCrunch)
The city of Hawthorne in California has enacted a drone ordinance limiting the use of unmanned aircraft in the area. (The Daily Breeze)
Police in Cumbria, England announced that they have used their drones in operations over 100 times this year. (News and Star)
The German military has deployed its Heron 1 medium-altitude long-endurance surveillance and reconnaissance drone for the U.N.'s Multidimensional Integrated Stabilization Mission in Mali. (IHS Jane's 360)
The Russian national guard is set to take delivery of its new 16E5 catapult-launched surveillance drone in early 2017. (FlightGlobal)
The Scranton Police Department in Pennsylvania will acquire a drone donated by a local company. (The Times-Tribune)
Meanwhile, the Somerset County Sheriff's Office in New Jersey has acquired a drone for search-and-rescue operations. (NJ.com)
Chinese online retailer JD.com is planning to implement an aerial drone delivery system by the end of 2017. (Transport Topics)
Indian police arrested a U.S. man for allegedly flying a drone near the Taj Mahal. (Hindustan Times)
The Australian state of Queensland has created new legislation to allow farmers to use drones for spraying crops. (ZD Net)
Industry Intel
New York Governor Andrew Cuomo announced $30 million in state funding for developing testing facilities for drones. (WKTV)
The Defense Advanced Research Projects Agency awarded Leidos, Inc. a $8.5 million modification to a contract for the Anti-Submarine Warfare Continuous Trail Unmanned Vessel (ACTUV) test program. (Contract Announcement)
The Obama administration requested $46.5 million from Congress to buy 535 Lethal Miniature Aerial Missile Systems for the counter-ISIS campaign. (Bloomberg)
NASA awarded Near Earth Autonomy a contract to develop the systems that will enable drones to fly in the national airspace in the event of an emergency. (Press Release)
Bonduelle North America awarded Deveron a contract for drone data services for agriculture. (Press Release)
Microdrones partnered with Delair Tech to develop a new line of industrial drones. (Press Release)
3D Robotics announced Site Scan, a project aimed at providing construction companies with drone services. (San Francisco Chronicle)
Zipline has raised $25 million in funding to expand drone delivery services. (TechCrunch)
For updates, news, and commentary, follow us on Twitter. The Weekly Drone Roundup is a newsletter from the Center for the Study of the Drone. It covers news, commentary, analysis and technology from the drone world. You can subscribe to the Roundup here.
tags:
c-Aerial
,
Center for the Study of the Drone
,
The Drone Center Weekly Roundup
---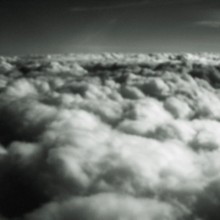 Center for the Study of the Drone at Bard College
a research and education initiative that brings together creative thinking and perspectives from a wide variety of academic fields to help the public better understand the drone and its implications.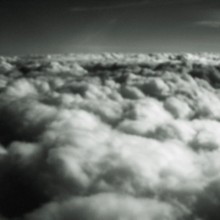 Center for the Study of the Drone at Bard College a research and education initiative that brings together creative thinking and perspectives from a wide variety of academic fields to help the public better understand the drone and its implications.