November 14, 2016 – November 20, 2016
At the Center for the Study of the Drone
In our ongoing effort to track drone deployments globally, we have made two new previously unreported discoveries. We have identified the likely location of U.S. surveillance drones in Tunisia, and we have found a Saudi base that has become home to Chinese strike drones that are likely being used in the Saudi-led air campaign in Yemen.
News
A reported drone strike in Libya killed Abu Talha al-Hassnawi, a senior member of al-Qaeda in the Islamic Maghreb. Libya's LANA news agency reported that the strike targeted a house in the southwestern city of Sabha. In a statement, a Pentagon spokesperson denied that the strike was carried out by the United States. (Military Times)
The U.S. Department of Defense announced that the U.K. will purchase 16 Certifiable Predator B drones, a deal that is estimated to be worth nearly $1 billion. The U.K. will have the option to purchase 10 additional systems at a later date. The agreement includes support equipment such as ground control stations and three years of contractor assistance. The General Atomics Certifiable Predator B, which will be known in the U.K. as Protector, is an upgraded version of the MQ-9 Reaper. (Washington Post)
The U.S. has requested details from Israel relating to a drone gifted by an Israeli minister to Russia. During a visit to Israel, Russian Prime Minister Dmitry Medvedev received a Spanish-made agricultural drone that may have carried export-restricted American-made cameras. (Haaretz)
There have been three incidents involving drones and commercial airliners around London's Heathrow airport in as many days, according to aviation safety officials. Investigators with the U.K.'s Airprox Board said in a statement that at least one of the incidents appeared to a "very near miss." (FlightGlobal)
Meanwhile, a spokesperson for the Transportation Safety Board of Canada reported a close encounter between a possible drone and a Porter Airlines plane. Two flight attendants were injured when the pilots took evasive action after seeing either a balloon or a drone nearby. (Ottawa Citizen)
Charges were filed against a Philadelphia student after he allegedly flew a drone close to a police helicopter. Joseph Roselli was monitoring an anti-Trump protest with a drone when the incident occurred. (Philadelphia Inquirer)
Commentary, Analysis, and Art
At Drone360, Lauren Sigfusson and Leah Froats look at how CNN and other media organizations are using drones.
At Reuters, Beth Pinsker examines the risks of drone insurance plans and what users can expect to be covered.
At Lawfare, Erik Lin-Greenberg argues that the new declaration on drone exports is unlikely to limit drone proliferation.
At Al Jazeera, Hamza Mohamed discusses what it was like to film al-Shabab with a drone.
At Ars Technica, Cyrus Farivar examines the growing interest in drones among U.S. law enforcement agencies.
At Agence France-Presse, Max Delany writes that the Islamic State group has begun equipping drones with hand grenades.
At the Cipher Brief, Levi Maxey examines the growth of insurgent-operated drones and the efforts to stop them.
Also at the Cipher Brief, Lt. Col. Bryan Price argues that using drones to target enemy groups is "effective but insufficient."
At the Globe and Mail, Paul Attfield looks at how a Canadian drone services company could expand operations in the oil and gas sector.
At Stars and Stripes, Phillip Walter Wellman looks at how Afghan security forces are using ScanEagle drones to boost their reconnaissance and surveillance capabilities.
In comments submitted to the Federal Trade Commission, Ryan Hagemann examines the privacy implications of commercial drone operations.
At the Guardian, Jameel Jaffer publishes an excerpt from his book The Drone Memos: Targeted Killing, Secrecy and the Law.
At Motherboard, Ben Sullivan looks at how the Trump administration will use military drones.
At NBC News, Ken Dilanian writes that President-elect Trump will be able to roll back President Obama's policies on restricting drone strikes.
At the Independent, Shehab Khan and Ted Jeory express concern that President-elect Trump will inherit President Obama's "assassination program."
Meanwhile, at Salon, Ben Norton argues that President Obama and his defenders are ultimately responsible for the targeted killing program.
At Quartz, Chris Baraniuk examines how researchers are using drones to keep track of animal populations around the world.
An interactive graphic at the Guardian looks at the different ways that drones could impact society.
A new Disney World attraction in Orlando features 300 quadrotor drones flying in formation. (Wired)
Know Your Drone
Chinese drone maker DJI unveiled two new aerial photography and videography drones, the Phantom 4 Pro and the Inspire 2. (Digital Trends)
U.S. drone maker Aerovironment unveiled the Quantix, a multi-rotor fixed-wing hybrid drone for commercial applications. (Aviation International News)
The University of Montana Fire Center conducted the first live tests of its DroneFire drone firefighting program on the Roaring Lion Canyon fire in Montana. (The Missoulian)
A University of Toronto computer science engineer is studying how networks of defibrillator-equipped drones could be used to cut response times to emergencies. (CBC)
The U.S. Defense Advanced Research Projects Agency Announced that its Tern long-endurance vertical take-off and landing drone will be ready for flight testing in 2018 and that it will fund the manufacturer of a second test vehicle. (Press Release)
Defense firm Lockheed Martin conducted a demonstration in which four of its unmanned aircraft—including the K-MAX and the SARA, two large unmanned helicopters—responded to a simulated wildfire. (Wired)
In a test flight, the Cormorant air taxi drone, which was developed by aerospace firm Urban Aeronautics, flew a two-minute pre-programmed flight. (Popular Science)
Sensor firm Laser Detect System has unveiled a drone that can detect explosives and other hazardous materials from the air. (Defense Update)
Researchers at KAIST in South Korea have developed a robotic pilot that can fly unmodified manned aircraft. (Spectrum IEEE)
Israeli defense firm Elbit Systems unveiled the ReDrone, a counter-drone system. (UPI)
India's Defense Research and Development Organization announced that it has conducted the first test flight of its Rustom II medium-altitude long-endurance drone. (UPI)
Researchers at North Carolina State University are developing systems to use drones and biobots to inspect disaster areas. (Science News Daily)
Russian weapons firm Kalashnikov has announced plans to develop an unmanned boat capable of carrying and deploying aerial drones. (RT)
NASA and telecommunications firm AT&T are partnering to develop a traffic management system for drones, focusing on "the potential impact of cybersecurity threats." (Vocativ)
U.K. startup Animal Dynamics is developing a 30-gram flapping-wing microdrone designed to fly like a dragonfly. (The Engineer)
Drones at Work
Chinese online retailer JD.com demonstrated its drone delivery system on Singles Day, the country's largest online shopping event. (Fortune)
The Iraqi military is using drones to surveil archaeological sites that were vandalized by occupying Islamic fighters in Nimrud. (Reuters)
The Harris County Precinct 1 Constables Office in Texas has acquired a drone. (ABC 13)
Law enforcement officials in Kosovo confiscated a drone among other electronic equipment as part of a bust targeting a terror plot. (NBC)
The French Air Force is training eagles to take down rogue drones. (The Telegraph)
The FAA announced that it has received over 22,000 remote pilot applications since it implemented its Part 107 non-recreational drone rules in August. (Aviation Week)
Pizza chain Domino's carried out its first true pizza delivery by drone in New Zealand. (New Zealand Herald)
The City Council of Watertown, New York opted to drop a proposed ordinance regulating the use of drones in the town. (Watertown Daily Times)
A package containing a professional drone caught fire in a post office in Australia. (ABC)
Australia mining company Gold Fields has lost nine drones to eagle attacks since it began using unmanned aircraft for surveillance operations in 2014. (CNET)
The government of Alberta, Canada, has passed legislation directed at drone operators who interfere with firefighting efforts. (Press Release)
A prison in the canton of Aargau in Switzerland is installing a counter-drone system on the premises. (The Local)
There have been several reports of drones flying over the set of the popular TV show "Game of Thrones." (Financial Times)
Aviation safety officials in the Philippines are investigating a drone crash in Quezon City. The crash damaged the roof and windshield of a car. (ABS-CBN)
The U.S. Navy is deploying sea glider unmanned vehicles from its guided missile destroyers for anti-submarine warfare missions. (USNI News)
Colombian drug cartels are reportedly using unmanned aircraft to smuggle drugs to Panama. (Quartz)
The Jasper County Emergency Management Agency is acquiring a drone for public safety operations. (Newton Daily News)
The Celina Police Department in Ohio is planning to acquire a drone. (The Daily Standard)
A small commercial drone crashed into the Himeji Castle, a historic site in Hyogo Prefecture, Japan. (The Japan News)
A man spying on his wife with a drone discovered that she appears to be cheating on him. (Mirror)
Industry Intel
The U.S. Army awarded Lockheed Martin Corp. a $27.8 million contract to add a counter-drone system to the AN/TPQ-53 radar system. (Contract Announcement)
The U.S. Air Force and Rolls-Royce opened an RQ-4 Global Hawk engine repair depot at Tinker Air Force Base in Oklahoma. (The Oklahoman)
For updates, news, and commentary, follow us on Twitter. The Weekly Drone Roundup is a newsletter from the Center for the Study of the Drone. It covers news, commentary, analysis and technology from the drone world. You can subscribe to the Roundup here.
tags:
c-Aerial
,
Center for the Study of the Drone
,
The Drone Center Weekly Roundup
---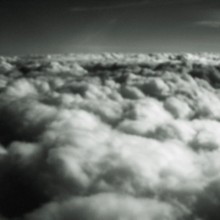 Center for the Study of the Drone at Bard College
a research and education initiative that brings together creative thinking and perspectives from a wide variety of academic fields to help the public better understand the drone and its implications.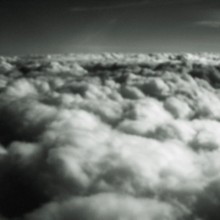 Center for the Study of the Drone at Bard College a research and education initiative that brings together creative thinking and perspectives from a wide variety of academic fields to help the public better understand the drone and its implications.