We have updated our database of companies currently operating drones within the U.S. In this latest update, we discuss a growing trend in companies that propose to offer a wide variety of drone services, instead of just one or two specific uses. These "Various Uses" exemptions have become increasingly common among exemption-holders in the last three months, representing a significant shift in the industry.
News
The State Department has agreed to allow Italy to arm its fleet of MQ-9 Reaper drones. The approval, which was four years in the making, will cover the sale of $129.6 million worth of Hellfire missiles and laser-guided bombs to the Italian Air Force. Once the deal is approved by Congress, Italy will join the U.K. as the only U.S. allies to operate armed Reapers. (DefenseNews)
A task force established by the federal government has recommended several ways to require that all drones in the U.S. be registered. Under the recommendations to the Federal Aviation Administration, owners of hobby drones would be required to register the aircraft using a website or mobile phone app. The task force brought together representatives from the drone industry, aviation safety groups, and model aircraft communities for three days of meetings on the issue of registration last week. (Washington Post)
The Yomiuri Shimbun reports that the Japanese government is drafting regulations that will allow for drone deliveries within three years. The rules are designed to attract new businesses that seek to use drones to deliver goods to remote locations. Tokyo is also expected to allow the testing of self-driving cars.
The House and Senate Armed Services Committees have agreed to cut $80 million from procurement funds for MQ-9 Reaper drones in the National Defense Authorization Act. The reduction comes as Congressional leaders seek ways to reduce the defense budget by $5 billion as part of a proposed two-year budget deal. (Breaking Defense)
Commentary, Analysis, and Art
At Motherboard, Shawn Musgrave investigates a micro-drone manufacturer that reportedly delivered faulty products to the military.

Also at Motherboard, Justin Lynch takes a look at how some entrepreneurs are pushing the Kenyan government to approve commercial drone operations.
In Aerospace America magazine, Michael Peck examines what might happen if a drone crashed into an airplane.
In a hearing titled the "Future of Warfare," the Senate Armed Services Committee considered how cyber weapons, robotics, and drones could shape the character of conflict in the coming years.
At Motherboard, Dan Gettinger describes participating in a war game that focused on how different actors might employ drones in war.
CBS New York investigates how the NYPD may be including drone hobbyists on a counter-terrorism watch list.
At Just Security, Matthew Spurlock examines whether targeted killings can be thought of as assassinations, and recounts how the ban on assassinations has changed over time.
At the Guardian, Mark Harris takes a look at the competing plans of tech giants Alphabet and Facebook to use drones to deliver Internet access to remote areas.
At The Hill, Julian Hattem writes that the White House is seeking to increase transparency around drone strikes before President Obama leaves office.
At Quartz, Mike Murphy argues that what will really matter when it comes to consumers drones is the apps, rather than the hardware.
At Forbes, Abigail Tracy maps reports of drone sightings near airports.
At Lawfare, Kenneth Anderson and Matthew Waxman write that similar ethical dilemmas beset both autonomous weapons and self-driving cars.
Know Your Drone
Drone maker CyPhy Works has unveiled a microcopter that is tethered to the ground by a thin power line, allowing it to stay airborne indefinitely. (Technology Review) For our interview with CyPhy Works founder Helen Greiner, click here.
Popular consumer drone maker DJI has released a video demonstrating the capabilities of its Phantom X concept drone. (Peta Pixel)
Defense contractor Textron has announced that it plans to arm its Shadow surveillance and reconnaissance drone, which is used by the U.S. Army. (Flightglobal)
An Estonian startup is developing a system for ground-based drone deliveries, which it claims will be safer and less complex than aerial delivery systems. (TechCrunch)
A PhD candidate at MIT has developed a stereo-vision based obstacle detection system that allows drones to navigate their surroundings at up to 30 mph without crashing into anything. (Fortune)
A U.S. startup called Hivemapper has created a navigation system that alerts drone users to obstacles and other dangers. (TechCrunch)
An Israeli defense company has unveiled a small, warhead-carrying drone that can loiter over a target for 30 minutes before striking. (Popular Mechanics)
Google has announced that it intends to make drone deliveries in the U.S. a reality by 2017. (Reuters)
The U.S. Department of Defense plans to invest heavily in manned-unmanned teaming technologies as part of a long-term effort to maintain military superiority over countries like Russia and China. (Defense One)
Drones at Work
China has opened several schools specifically for training the next generation of drone pilots. (Al Jazeera)
A Chinese TV crew used a drone to capture aerial footage of Kobane, a city in northern Syria that was the site of several battles between Kurdish and ISIL forces. (YouTube)
A Chinese-made Wing Loong drone was reportedly spotted flying over Sana'a, Yemen. (Twitter)
The U.S. Bureau of Prisons is seeking ways of defending against smugglers who use drones to fly contraband into its facilities. (Popular Science)
Using drone footage and mapping software, Lockheed Martin created 3-D models of skyscrapers in Dubai. (Aviation Week)
A program at the University of Leeds has received $6.4 million in funding from the British government to explore ways of using drones to repair infrastructure. (Popular Mechanics)
Realtors in Tennessee are discovering the benefits of using drones to obtain aerial photos of properties for sale. (The Tennessean)
The Associated Press used a drone to film the site of the Metroject crash in the Sinai Peninsula.
The Weekly Drone Roundup is a newsletter from the Center for the Study of the Drone. It covers news, commentary, analysis and technology from the drone world. You can subscribe to the Roundup here.
tags:
c-Aerial
,
drones
,
UAVs
---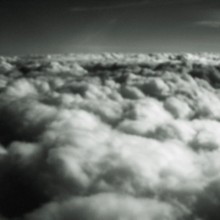 Center for the Study of the Drone at Bard College
a research and education initiative that brings together creative thinking and perspectives from a wide variety of academic fields to help the public better understand the drone and its implications.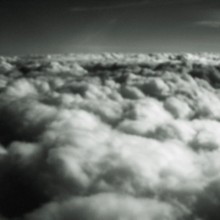 Center for the Study of the Drone at Bard College a research and education initiative that brings together creative thinking and perspectives from a wide variety of academic fields to help the public better understand the drone and its implications.