January 16, 2017 – January 22, 2017
News
Two suspected U.S. drone strikes in Yemen killed at least three members of al-Qaeda in the Arabian Peninsula. According to local officials, both strikes targeted vehicles in the southern al-Bayda province. If confirmed, the strikes would likely be the first carried out during the Trump presidency. (Reuters)
The Office of the Director of National Intelligence released its official casualty estimates for individuals killed in counter-terrorism strikes outside of declared war zones. According to the report, which was released on President Obama's last day in office, the U.S. carried out 53 strikes that killed a total of 431 enemy combatants and one civilian in 2016. It was the second casualty estimate released by the Obama administration. (USA Today)
The Department of Defense announced that B-2 manned stealth bombers and MQ-9 Reaper drones launched strikes against two reported ISIL camps in Libya. The armed Reapers were launched from Sicily and provided follow-on strikes to the B-2 bombers. Over 80 ISIL militants were killed in the strikes. (New York Times)
Meanwhile, the Obama administration removed the area around Sirte, Libya from the territories covered by the Presidential Policy Guidance, a 2013 memo intended to limit the scope of drone strikes. The coastal Libyan city has become a haven for ISIL militants in recent years. Sirte joins Afghanistan, Iraq, and Syria as an "area of active hostilities," a term given by the Obama administration to war zones subject to less restrictive rules of engagement. (New York Times)
The Obama administration filed an appeal in an ACLU suit aimed at revealing more information about the U.S. targeted killing campaign. The White House appealed a July 2016 decision in which U.S. District Court Judge Colleen McMahon ruled that the administration must disclose certain information relating to the campaign. (Politico)
The U.S. Air Force announced that Shaw Air Force Base in South Carolina will host an MQ-9 Reaper mission control group beginning in 2018. No actual Reaper aircraft will be located at the base. (Unmanned Systems Technology)
Aerial photography firm SkyPan settled a suit brought by the Federal Aviation Administration for illegally operating drones in New York City airspace. The Chicago-based drone operator agreed to pay a $200,000 fine, and will face an additional $150,000 penalty if it continues to violate FAA rules over the next year. The FAA had initially proposed a $1.9 million fine when it filed the suit in October 2015. (Reuters)
The San Francisco District Attorney filed a lawsuit against Lily Robotics, the failed selfie drone manufacturer. According to the complaint, Lily Robotics misled consumers about the capabilities of its drones by publishing fake promotional videos. The company announced earlier this month that it is officially shutting down all operations. (The Guardian)
A man was detained after flying a drone close to a commercial airliner on approach to Hangzhou Xiaoshan International Airport in China's Zhejiang province. In a statement, the Zhejiang Provincial Police stated that the 23-year-old's intention was to take an aerial video of an airliner landing at sunset. (CNN)
Commentary, Analysis, and Art
At Forbes, Benjamin Joffe writes that Chinese drone-manufacturers appear posed to dominate the global market for hobby drones.
Also at Forbes, Hilary Brueck considers how autonomous drones will be received by the incoming Trump administration.
At Drone360, Leah Froats reports that the FAA has revoked Section 333 exemptions for closed-set filming drone operations.
The Tenth Amendment Center argues that Washington state House Bill 1102, which places limitations on the use of drones to gather personal information, would "help thwart the federal surveillance state."
At Popular Science, Kelsey Atherton examines a plan to repurpose bullfighting arenas as hubs for drone shows and drone racing.
At Interesting Engineering, Terry Berman writes that disposable drones could help reduce the cost of drone deliveries.
At the World Economic Forum in Davos, Missy Cummings discussed the future of autonomy in military operations. (PC World)
Emergency services in Australia warned that drones could obstruct aerial firefighting efforts. (ABC News)
At Sixth Tone, Li Xueqing examines how web users in China identified a drone operator who appeared to fly close to a commercial airliner in Hangzhou.
At the Bureau of Investigative Journalism, Jessica Purkiss and Jack Serle reflect on drone strikes under President Obama.
At Recode, April Glaser considers the different reasons why the Lily Robotics selfie drone never lived up to the company's promises.
At the Daily Beast, David Axe considers whether a surface-to-air missile system deployed by the North Dakota Army National Guard to the protests around the Dakota Access Pipeline is intended to shoot down drones.
At Commercial UAV News, Jeremiah Karpowicz examines how some state agencies are using drones.
At FCNP, Sam Tabachnik profiles Vanilla Aircraft, a Virginia-based company that built a drone that holds the world record for the longest continual flight for drones in its class.
Know Your Drone
The U.S. Army Research Laboratory is developing a large quadrotor capable of carrying up to 800 pounds for resupply missions. (The Verge)
Italian firm Elettronica is developing a counter-drone system for the Italian Ministry of of the Interior. (Shephard Media)
The U.S. Defense Advanced Research projects Agency is developing smart guided bullets for use against drone swarms. (Engadget)
The U.S. Navy Sea Systems Command issued a sources sought request for small unmanned aircraft capable of being launched from small surface craft. (FBO)
The U.S. Army is soliciting proposals for a "multiple deployable smart quad-copters capable of delivering small explosively formed penetrators (EFP) to designated targets." (SBIR)
The Office of Naval Research is inviting proposals for research into developing small autonomous unmanned vehicles for amphibious assaults. (IHS Jane's 360)  

In an interview with Scout Warrior, U.S. Air Force Chief Scientist Gregory Zacharias said that fighter jets will soon be equipped with artificial intelligence designed to control nearby drones.
China's Sharp Sword stealth attack drone won second place in the National Science and Technology Advancement Prizes competition. (Popular Science)
Researchers at Idaho State University have developed a computer algorithm that will enable drones to identify potato plants infected with the PVY virus. (Capital Press)
Drones at Work
South Dakota state senators are working to revoke a state law requiring registration for recreational drone owners. (Argus Leader)
Police in Davos, Switzerland, are using counter-drone systems to protect the World Economic Forum event. (Bloomberg)
The French Air Force announced that it has trained eagles to take down rogue drones as part of a broad counter-drone technology program. (Mobile and Apps)
A Newton, Massachusetts man is suing the city over a recently approved ordinance that bans the use of drones over property without the property owner's consent. (Universal Hub)
The city of Tempe, Arizona, is considering an ordinance to restrict drone use in the city's parks. (3TV Phoenix)
Meanwhile, the town of North Royalton, Ohio is working on rules to ban drones from public spaces. (Fox8)  
The Victoria Fire Department in Canada has obtained permission to operate drones for emergency response missions. (Times Colonist)
The Valparaiso Police Department has acquired two drones for search and rescue missions and mapping crime scenes. (NWI.com)
Transport Canada has approved a drone delivery test program by Drone Delivery Canada, which will begin in late 2017. (Engadget)
Hezbollah claims that it has recovered an Israeli Skylark tactical drone that crashed in Lebanese territory. (The Jerusalem Post)
Anti-aircraft guns were used in Tehran to take down a drone flying through restricted airspace over the Iranian capital. (Fox News)
In a statement, the Azerbaijani Ministry of Defense announced that it has shot down an Armenian drone in the Tovuz region. (Daily Sabah)
The Sedona Fire Department successfully tested its DJI Inspire drone in a mock search-and-rescue operation. (CV Bugle)
The Brownsville Fire Department in Texas acquired a DJI Mavic drone for assisting firefighting operations. (Brownsville Herald)  
Northwestern University is offering three courses in the spring 2017 semester designed to train students in using drones for traffic crash investigations. (Press Release)
In a video, YouTube celebrity Casey Neistat compared three DJI drones, the Phantom Pro+, the Mavic, and the Inspire 1 Pro. (YouTube)
Industry Intel
Drone delivery startup Flirtey raised $16 million in Series A funding led by Menlo Ventures and Qualcomm Ventures. (TechCrunch)
Drone services startup Measure raised $15 million in Series B funding led by Cognizant. (TechCrunch)
Iris Automation, an industrial drone startup, raised $1.5 million in funding to develop a sense-and-avoid system for drones. (Press Release)
Neurala, a drone software startup, raised $14 million in funding to develop software that will help drones, self-driving cars, and other machines interpret images. (Boston Globe)
DJI announced that it is terminating production of the Phantom 4 drone, although production of the Phantom 4 Pro and P4 Pro+ will continue. (The Digital Circuit)
NASA awarded Rockwell Collins a $2 million contract for unmanned aircraft "control and non-payload communication systems." (FBO)
Airbus awarded Osprey CSL a contract to develop a strategy for airspace integration of the high-altitude Zephyr drone. (ADS Advance)
The Maysville Community and Technical College in Kentucky and the Southern West Virginia Community and Technical College were awarded a $1.3 million grant to sponsor student research on the drone industry. (University Herald)
The U.S. Air Force awarded Northrop Grumman a $140 million contract modification for Battlefield Airborne Communication Nodes, a payload on the RQ-4 Global Hawk. (UPI)
The Federal Aviation Administration awarded GRA Incorporated a $14,995 contract to provide a UAS forecast report. (USA Spending)
The Department of Homeland Security awarded General Atomics Aeronautical Systems a $16.9 million contract for MQ-9 Reaper operational and maintenance services. (USA Spending)
For updates, news, and commentary, follow us on Twitter. The Weekly Drone Roundup is a newsletter from the Center for the Study of the Drone. It covers news, commentary, analysis and technology from the drone world. You can subscribe to the Roundup here.
tags:
c-Aerial
,
Drone Center Report
,
Drone Weekly Roundup
---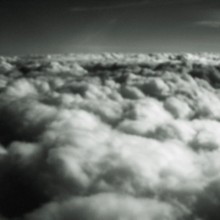 Center for the Study of the Drone at Bard College
a research and education initiative that brings together creative thinking and perspectives from a wide variety of academic fields to help the public better understand the drone and its implications.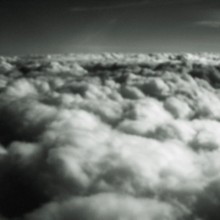 Center for the Study of the Drone at Bard College a research and education initiative that brings together creative thinking and perspectives from a wide variety of academic fields to help the public better understand the drone and its implications.