The Weekly Drone Roundup is a newsletter from the Center for the Study of the Drone. It covers news, commentary, analysis and technology from the drone world.
November 28, 2016 – December 4, 2016
At the Center for the Study of the Drone
We have found satellite imagery that confirms the presence of Chinese-made CH-4 surveillance and strike drones operating in Jordan. Read all about it here.
News
The Federal Aviation Administration has restricted most aircraft, including drones, from flying over the protests at Standing Rock, North Dakota until December 16, 2016. Shortly after implementing the Temporary Flight Restriction, the FAA granted drone photographer Robert Levine a three-day exemption to operate drones in the area. (Forbes)
Meanwhile, the FAA issued a Part 107 waiver to Alphabet's Project Wing delivery drone initiative. The waiver will permit one operator to fly up to 20 drones simultaneously in test operations in California. Control of multiple unmanned aircraft is currently not permitted under the Part 107 regulations. (Drone 360)
The Obama administration has relaxed its rules for targeting al-Shabab militants. According to the New York Times, the administration is expected to announce to Congress in December that actions against al-Shabab are covered under the 2001 Authorization for Use of Military Force.
FLIR Systems, a U.S. manufacturer of thermal imaging cameras, acquired Prox Dynamics for $134 million. Prox Dynamics is a Norwegian company known for making the Black Hornet nano drone. (Recode)
Commentary, Analysis, and Art
A report by the Swiss Foundation for Mine Action offers a guide to the drone systems used for humanitarian action. (Relief Web)
At MarketWatch, Sally French writes that in spite of recent advances, drone deliveries remain mostly out of reach.
Also at MarketWatch, Jurica Dujmovic writes that China is vigorously exporting affordable military drones.
At Popular Mechanics, David Hambling takes a closer look at an ISIL drone factory.
At Motherboard, Ben Sullivan writes that the European Union is interested in acquiring drones for border security.
In an event at the Stimson Center, Jameel Jaffer, Charlie Savage, and Rachel Stohl discussed the need for transparency surrounding the targeted killing program.
At Just Security, Jameel Jaffer responds to Philip Bobbitt's review of The Drone Memos.
At Bloomberg, Ian King examines Qualcomm's push to develop an air safety network for drones based on cellular towers.
Also at Bloomberg, Anne Mostue visits CyPhy Works, a U.S. drone manufacturer that has recently partnered with the U.S. Army and UPS.
The Roswell Flight Test Crew drone hobbyists took a tour of a Chinese company that manufactures drones and trains commercial drone pilots. (YouTube)
At the Bureau of Investigative Journalism, Jack Serle compares the different cost estimates for the U.K.'s planned purchase of drones from the U.S.
At the Huffington Post, Matthew Feeney argues that police drones pose a threat to privacy, even if most people don't see them that way.
At Reuters, Robin Emmott writes that the European Commission is planning to create a $5.3 billion research fund for defense technologies, including drones.
In a meeting with the Czech military command, President Milos Zeman urged the military to purchase more drones for surveillance and combat operations. (Prague Monitor)   
In a speech at the NYU School of Law, U.S. Department of Defense General Counsel Jennifer O'Connor discussed the application of law to U.S. military targeting procedures.
The Economist takes a look at the renewed interest among militaries in weapons that can automatically detect their targets.
At Time, Josh Raab offers a guide to consumer drones ahead of the holiday season.
Know Your Drone
Australian firm DroneShield has unveiled the DroneGun, a portable drone jamming system. (Mashable)
The U.S. Air Force is reportedly working to develop a long-range stealth surveillance drone. (Aviation Week)
Researchers at the Florida Institute for Human & Machine Cognition have developed an algorithm that allows the Atlas humanoid robot to traverse difficult, uneven terrain. (Engadget)
U.S. drone maker General Atomics Aeronautical Systems completed the first test flight of its Certifiable Predator B drone. (IHS Jane's 360)
Mouser Electronics, a technology firm, is developing an autonomous cloud-based drone search and rescue system. (Unmanned Systems Technology)
Pakistani firm Integrated Dynamics unveiled the Dragon Fly, a surveillance drone. (Army Recognition)
Make Magazine has a guide for how to build a Wi-Fi drone disabler using Raspberry PI.
Russian firm Zavod Electromash has developed a system capable of detecting large reconnaissance and attack drones. (i-HLS)
Aerospace firm Groen Aeronautics Corporation is developing a vertical take-off and landing drone. (Unmanned Systems Technology)
The Defense Advanced Research Projects Agency has completed two critical design reviews for its TERN vertical take-off and landing surveillance and strike drone prototype. (Defense Systems)
The U.S Navy is soliciting proposals for  air and sea unmanned systems to support amphibious operations. (FBO)
The Estonian Defence Forces are conducting tests of the THeMIS Adder, a weaponized unmanned ground vehicle. (Defense Blog)
Meanwhile , DARPA has begun operational tests of its Sea Hunter unmanned vessel. (UPI)
Drone maker DJI announced that its Inspire 2 commercial drone has a lower top speed and acceleration rate than it had previously announced. (The Verge)
Startup SlidX has unveiled the Black Manta, a small surveillance and security drone. (3D Print)
DARPA has announced a new program, Agile Teams, which aims to develop mathematical models to optimize the design of manned-unmanned teams. (Press Release)
Researchers at the Mobile Robotics and Autonomous Systems Laboratory in Montreal have developed a system that allows drones to autonomously land on moving vehicles. (MIT Technology Review)
Drones at Work
The World Air Sports Federation has established a working group to develop "sporting and regulatory aspects" for drone racing competitions, and plans to hold a drone racing world championship in 2017. (Press Release)
The Lincoln County Sheriff's Office and Emergency Management Office have acquired an infra-red camera equipped drone for emergency operations. (Merill Photo News)
The Derby City Council in the U.K. has banned drones from the city's parks. (Derby Telegraph)
The Chiba City Fire Department in Japan has acquired a drone for its operations. (Straits Times)
The Massachusetts State Police have acquired a drone for highway accident reconstruction. (Boston Herald)
Drone delivery firm Drone Delivery Canada is developing a proposal for a drone delivery program in remote parts of the country. (Toronto Sun)
The Town of Atherton in California is considering an ordinance to limit drone use in the city. (Mercury News)
The U.K. Civil Aviation Authority has unveiled a mobile app that warns drone operators if they are straying too close to an airport or restricted airspace. (BBC)
The Azerbaijani military claims that it has shot down a multirotor drone operated by the Armenian armed forces. (Trend News Agency)
Apple is reportedly using mapping drones to improve its Maps online map service. (Bloomberg)
The Czech government has granted the U.S. Air Force permission to operate Global Hawk high-altitude surveillance drones over its territory. (Prague Daily Monitor)
The Orlando Police Department has proposed new regulations by which drone operators will have to apply for permits to fly over specific public spaces in the city. (Fox35)
The city of Oxford, Alabama has passed an ordinance that bans the use of drones over city-owned property. (ABC 3340)
Officials in San Francisco, California, used an underwater drone to inspect a five-mile long water pipeline in San Francisco Bay. (AUVSI)
The Sun has published a video that it claims shows an Amazon delivery drone prototype flying over the company's testing facility in the U.K.
The American Bureau of Shipping has certified drone firm Sky-Futures to carry out internal inspections of ships with drones. (Shephard Media)
A drone was used to film a horse race in London, Ontario. (CBC)
The Ramapo Indian Hills Regional Board of Education in New Jersey has passed a resolution banning drones on its campuses. (North Jersey)
Police in California confiscated a man's drone after he used it to fly over the California Exposition. (ABC)
Food delivery company Just Eat conducted a takeaway meal delivery with an unmanned ground vehicle developed by Starship Technologies. (Venture Beat)
Police in the Emirate of Ajman say that they have used drones to record over 2,000 traffic violations since March. (Gulf News)
Industry Intel
The Air Force Research Laboratory awarded Wright State Research Institute and Aptima Inc. a $3.4 million contract to develop a live virtual training system that will involve unmanned air and ground systems. (Dayton Daily News)
The U.K. Ministry of Defence awarded General Atomics Aeronautical Systems a $127 million development contract to improve the sensors onboard the planned Protector drones. (The Guardian)
For updates, news, and commentary, follow us on Twitter. The Weekly Drone Roundup is a newsletter from the Center for the Study of the Drone. It covers news, commentary, analysis and technology from the drone world. You can subscribe to the Roundup here.
tags:
c-Aerial
,
Center for the Study of the Drone
,
drone news
,
Drone world
,
weekly drone roundup
---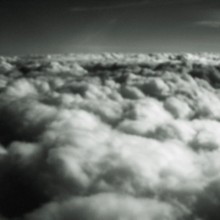 Center for the Study of the Drone at Bard College
a research and education initiative that brings together creative thinking and perspectives from a wide variety of academic fields to help the public better understand the drone and its implications.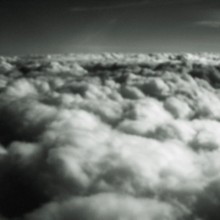 Center for the Study of the Drone at Bard College a research and education initiative that brings together creative thinking and perspectives from a wide variety of academic fields to help the public better understand the drone and its implications.