The Academy of Model Aeronautics and Best Buy are collaborating on a project to educate new drone users on how to fly. Best Buy will begin displaying in its stores educational materials that explain proper safety measures and flying procedures. "By teaming up with Best Buy, we hope to help even more new drone operators learn how to fly responsibly," Dave Mathewson, executive director of the AMA, said in a press release.
A California Highway Patrol helicopter was forced to take evasive action after encountering a drone in the sky above Martinez, California. After veering to avoid the drone, the helicopter pilot directed local police to the location of the alleged operator. "Absolute worse-case scenario: The drone could come through window and take out the pilot, and the helicopter could come down," Officer James Andrews, a CHP spokesperson, told SF Gate.
Commentary, Analysis, and Art
America Abroad Media released an hour-long program on how drones are reshaping conflict, commerce, and humanitarian aid.
At Defense One, Rep. Duncan Hunter (R-CA) argues that China is outpacing the U.S. in global drone exports.
At Roll Call, Kellie Mejdrich takes a look at the regulatory efforts to rein in drones this holiday season.
At the Daily Signal, Jason Snead argues that the FAA's proposed drone registry will be "ineffective and unenforceable."
In a paper to clients, the Morrison & Foerster law firm questioned the FAA's ability and authority to implement a drone registry.
At Drone Laws Blog, Jeffrey Antonelli takes a look at how the FAA's rules for flying drones near airports have changed.
At DOD Live, Luana Shafer published a list of rules for military families who are thinking of purchasing a drone for their kids over the holidays.
At the Aviationist, David Cenciotti takes a look at video footage taken by a Russian drone that reportedly shows a U.S. MQ-9 Reaper drone in flight over Syria.
At Politics Home, David Davis MP argues that the U.K. should take steps to limit the proliferation of military drones and increase transparency surrounding drone strikes.
A study by the University of Western Australia concluded that traditional pasture monitoring methods remain superior to agriculture drones. (ABC)
WIRED has put together a gift guide featuring eleven drones "for all types of pilots."
At Future Tense, Justin Peters argues that the successful implementation of Amazon's proposed drone delivery system is not a forgone conclusion.
At Mashable, Adario Strange takes a look at a few hurdles that Amazon will still need to overcome before Prime Air becomes a reality.
At Canadian Business, Joanna Pachner considers how Aeryon Labs will survive in an increasingly competitive drone market.
"Eye in the Sky," a feature film starring Helen Mirren and Aaron Paul, tells the story of an drone operation targeting a high value individual. (Variety)
In an interview with the Sunday Times, Britain's Detective Chief Inspector Colin Smith warned of the risks that malicious drone use could pose to manned aviation.
At One Visible Future, James Bridle takes a look at another popular photoshopped drone image.
At Small Wars Journal, Adam Elkus considers the possibility that machines will play a growing role in human decisionmaking.
Know Your Drone
The U.S. Navy's MQ-8C unmanned helicopter successfully completed a round of operational assessments. (Unmanned Systems Technology)
Engineering students at Texas A&M University developed a system to operate drones thousands of miles away over the Internet. The team demonstrated the system by piloting several drones in Australia from a basketball court in Texas. (The Eagle)
The U.S. Patent and Trademark Office published a patent filed by Amazon last year that shows a design for an obstacle avoidance system for the company's proposed Prime Air delivery drones. (Forbes)
A British Engineer started a crowdfunding campaign to develop a device that lets you pick up objects off the ground using an aerial drone. (Gizmag)
HIT Robot Group, a Chinese robotics company, unveiled three ground-based drones, including an explosive ordnance disposal vehicle, a reconnaissance robot, and an armed attack vehicle. (Xinhua)
Drones at Work
At Gizmag, Nick Lavars compiled a list of the top 10 interesting ways that people used drones this year.
Falconers are using drones to train their animals. (Slate)
The New York Times used a drone to capture aerial footage of how climate change is impacting the Marshall Islands.
Police in San Bernardino used a Remotec F6 bomb disposal robot to investigate a suspicious bag. (YouTube)
A number of New York City agencies and departments are hoping to implement drone programs of their own. (New York Magazine)
The Weekly Drone Roundup is a newsletter from the Center for the Study of the Drone. It covers news, commentary, analysis and technology from the drone world. You can subscribe to the Roundup here.
tags:
c-Aerial
,
drones
,
UAVs
---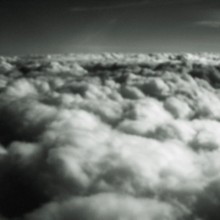 Center for the Study of the Drone at Bard College
a research and education initiative that brings together creative thinking and perspectives from a wide variety of academic fields to help the public better understand the drone and its implications.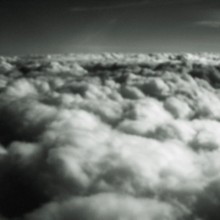 Center for the Study of the Drone at Bard College a research and education initiative that brings together creative thinking and perspectives from a wide variety of academic fields to help the public better understand the drone and its implications.