January 23, 2017 – January 29, 2017
At the Center for the Study of the Drone
A growing number of countries around the world are developing or acquiring unmanned aircraft systems. Today, the Center for the Study of the Drone and the Center for a New American Security present The Drone Database, an unprecedented survey of over 150 drones from 48 countries. This easy-to-use tool is intended to aid policymakers and the public in understanding the scope and implications of global drone proliferation.
If you are in New York City this week, please join us at the Intrepid Sea, Air & Space Museum for a live-action game experience that puts you in the shoes of a high-flying drone investor. The evening will also feature a talk by the Center's co-director Arthur Holland Michel.
News
The Department of Defense confirmed that there were three U.S. drone strikes in the opening days of the Trump administration. The strikes took place in Yemen and targeted suspected members of al-Qaeda in the Arabian Peninsula. (Washington Post)
The City of Orlando, Florida passed an ordinance that restricts drones from flying near city parks, buildings, and other landmarks. The rules require drone operators to pay for a permit to fly in these areas and establish fines between $200 and $400 for violators. The ordinance was publicly opposed by industry groups, including the Association for Unmanned Vehicle Systems International. (WESH2)
Commentary, Analysis, and Art
At Wired, Joshua Bateman looks at how China is using drones to help find earthquake victims faster.
Also at Wired, Jeremy Hsu writes that the U.S. military could be purchasing the same hobby drones that are available to consumers.
In a report published by Chatham House, Missy Cummings assesses the state of the field of lethal autonomous weapons development and calls for policies that address the disparity between defense research and the commercial industry.
At Techradar, John McCann argues that high-end hobby drones are an "over-hyped, expensive let down for the average person."
At IEEE Spectrum, Oskar Levander writes that it is only a matter of time before autonomous cargo ships become a reality.
At the Drive, Tyler Rogoway writes that a video of an ISIL drone bombing a tank is a "sign of what's to come." For more on the drones used in Syria and Iraq, click here.
TechCrunch visited the University of North Dakota's aerospace program, where it trains the next generation of commercial drone pilots.
At Nasdaq.com, Ryan Giannotto writes that defense contractors that manufacture drones could do well under the Trump administration.
At Fstoppers, Alex Cooke argues that Orlando's ordinance regulating drones sets a dangerous precedent.
At Aviation Week, James Drew writes that Kratos swarming combat drones prototypes will participate in exercises later this year.
At Defense Tech, Hope Hodge Seck writes that the Textron Systems unmanned minehunting boat may be used by the Navy for other missions such as anti-submarine warfare and intelligence gathering.
At Drone360, Lauren Sigfusson speaks with PrecisionHawk CEO Michael Chasen about the commercial drone industry.
At sUAS News, Paul Aitken writes that the Customs and Border Protection Agency could change import regulations for drones.
At Directions Magazine, Bill McNeil argues that GoPro should have developed a selfie or pocket drone instead of competing with drones from DJI.
At Vocativ, Joshua Kopstein argues that law enforcement agencies are "making it impossible to use drones to document protests."
The Los Angeles Times editorial board argues that there is a lack of transparency surrounding the acquisition and use of drones by the Los Angeles County Sheriff's office.
DefenseOne released a series of essays on artificial intelligence and autonomy on the battlefields of the future.
New York-based graffiti artist KATSU unveiled a new graffiti drone, the Icarus Two. (Motherboard) For our interview with KATSU, click here.
The Guardian shares some of the images that won Sky Pixel's 2016 drone photography competition.
Verity Studies released a paper on the systems that support drone shows, including flying lighting displays, the movement of stage props, and the creation of synthetic swarms.
Know Your Drone
The U.S. Patents Office has published a patent awarded to Amazon for a fixed-wing drone that can take off and land vertically. (Geekwire)
Airbus Helicopters is preparing for the maiden flight of its VSR700 helicopter drone, which it is developing for the French Navy. (IHS Jane's 360)
The U.S. Army has issued a Request for Information for small reconnaissance drones that could be used by individual soldiers. (FBO)
The Royal Saudi Air Force unveiled its first armed CH-4 strike drone, produced by China Aerospace Science and Technology Corporation. (Defense Blog)
Drone maker Kespry unveiled a new version of the Drone 2, a commercial survey drone. (Pit & Quarry)
Technology firm Draper is developing a system that turns live dragonflies into micro air vehicles. (IEEE Spectrum)
The Anti-UAV Defence System, a counter-drone system developed by a consortium of British firms, has achieved operational status and has been deployed by U.S. forces. (IHS Jane's 360)
Drones at Work
Chinese retailer JD.com is looking to expand its drone delivery network in China to include 100 set routes. (Recode)
An Australian conservation group is raising funds to deploy drones to track broad-scale forest clearing by farmers. (The Guardian)
The Port of Rotterdam Authority is deploying four Waste Shark unmanned surface vehicles, which collect trash from the surface of the city's harbor. (Popular Science)
Researchers at Florida International University are using drones to conduct a survey of sharks in French Polynesia. (Phys.org)
The San Diego County Sheriff's office used drones to search for a boy who was swept away in a creek during a severe storm. (NBC)
Arab Coalition Forces in Yemen reportedly shot down an Iranian-made drone in the northern city of Mokha. (Al Arabiya)
The Merritt Island National Wildlife Refuge had to remind visitors that drones were prohibited in the refuge after several reports of drones being used to film the local bird population. (Florida Today)
The U.S. Army used a drone to guide a stranded Iraqi soldier to safety. (Military Times)
The Yorktown Police Department in New York has acquired a DJI Inspire drone, which was donated by the local Chamber of Commerce. (TAPInto)
A Utah teenager was struck in the head by a falling drone at a party in the city of Hyde Park. (Gephardt Daily)
The NFL organized a "drone drop" game in which professional football players had to catch balls dropped by drones from a high altitude. (Gizmodo)
Thrill-seekers in Latvia are using a large multirotor drone to pull them along on snowboards. (Agence France-Presse)
Industry Intel
The U.S. Air Force awarded General Atomics Aeronautical Systems a $11.8 million foreign military sales contract for the Italy MQ-9 Contractor Logistics Support Phase V Program. (DoD)
Germany's Bundeswehr awarded Airbus DS Airborne Solutions a $37.5 million contract extension to continue leasing the Heron 1 surveillance drone for operations in Afghanistan. (UPI)
U.K. industrial drone firm Strat Aero raised $477,000 on a heavily discounted share price. (This Is Money)
Up Sonder, a drone rental marketplace, officially opened for business in Chicago, New York City, and San Francisco. (Drone360)
For updates, news, and commentary, follow us on Twitter. The Weekly Drone Roundup is a newsletter from the Center for the Study of the Drone. It covers news, commentary, analysis and technology from the drone world. You can subscribe to the Roundup here.
tags:
c-Aerial
,
Center for the Study of the Drone at Bard College
,
The Drone Center
---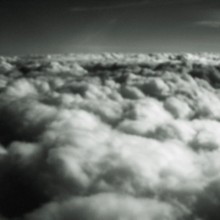 Center for the Study of the Drone at Bard College
a research and education initiative that brings together creative thinking and perspectives from a wide variety of academic fields to help the public better understand the drone and its implications.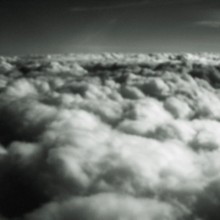 Center for the Study of the Drone at Bard College a research and education initiative that brings together creative thinking and perspectives from a wide variety of academic fields to help the public better understand the drone and its implications.