At the Center for the Study of the Drone
The FAA's proposed drones rules are only a draft of the final regulations. The FAA still has questions about how to best integrate commercial drones into domestic airspace, and it wants you to answer these questions in the public comment period. We've listed 31 questions that the FAA wants you to answer.
The U.S. military drone program relies on an extensive global communications infrastructure. In an in-depth piece, Dan Gettinger takes a closer look at the bases, satellites, and other complex systems that enable U.S. drone operations.
Using open source satellite imagery, it is possible to discover a great deal about military drone programs. Here's our how-to guide for hunting drones from your computer. And here's a resource page for your hunting adventures.
Our latest Multimedia Portal examines the past, present, and future of global intelligence operations, and looks at the growing role that drones play in them. For more Multimedia Portals, click here.
News
A possible U.S. drone strike in Yemen reportedly killed three members of al-Qaeda in the Arab Peninsula. The strike, which took place in the southern Shabwa province, hit a vehicle carrying the three men. If confirmed, it will be the third time that American drones have targeted militants in the Shabwa province this year. (Long War Journal)
The United States loosened restrictions on selling American-made drones to foreign militaries, ending the ban on exporting armed drones. In a statement on its website, the State Department said that some rules, such as a prohibition against selling drones to countries that intended to use drones to "conduct unlawful surveillance or use unlawful force against their domestic populations," would remain in place. (New York Times)
Days later, Australian Air Force officials announced that Australian personnel have begun training on armed Reaper drones in the U.S. indicating a possible move by Australia to acquire armed U.S. drones. "It would be remiss of Australia not to continue to develop our knowledge of this technology to ensure we are able to gain the greatest benefit from unmanned aerial systems," said Australian Parliamentary Secretary to the Minister for Defence, Darren Chester, in a statement. (Reuters)
Kalashnikov Concern, Russia's largest manufacturer of automatic weapons, announced that it will acquire a 51 percent stake in Zala Aero, a producer of small tactical drones. "[W]e plan to develop and manufacture drones, mobile and earth-based management stations," said Kalashnikov Concern CEO, Aleksey Krivoruchko, in a statement. (Defense News)
Several companies are not happy with all of the Federal Aviation Administration's proposed rules for commercial drones. A number of the rules would make drone delivery operations, such as those proposed by Amazon, illegal. "[E]very member is contemplating moving abroad for testing and development," said Michael Drobac, the executive director of the Small UAV Coalition, a group of 24 companies including Amazon and Google, told the Guardian.
Commentary, Analysis and Art
The Economist reviews the FAA's proposed rules for commercial drones, writing that some businesses will be left out.
At Popular Mechanics, Michael Belfiore explains why the FAA rules aren't necessarily bad for the commercial drone industry.
At the Verge, Ben Popper lists five take-aways from the FAA's proposed drone rules.
At the Silicon Valley Business Journal, Cromwell Schubarth takes a look at the five best funded commercial drone startups.
At Popular Science, Erik Sofge argues that delivery drones still have a chance, even if Amazon isn't in the picture.
In a statement, Senator Chuck Schumer (D-NY) said that while the FAA's regulations were a "good first step," it should reconsider its line-of-sight rule.
At Forbes, Greg McNeal writes that a bill in the California legislature proposing to prohibit unauthorized drone flights over private property would be unenforceable in its current form.
In a series at the RAND blog, Lynn E. Davis, Michael J. McNerney, and Daniel Byman attempt to dispel some of the "misconceptions about drones," beginning with the idea that drones have revolutionized warfare.
At War is Boring, Adam Rawnsley writes that in spite of a push by Ukraine to acquire drones, Moscow remains far ahead of Kyiv in acquiring unmanned vehicles.
At Foreign Policy, Micah Zenko argues that the Obama administration's new rules for exporting armed drones contradict its own track record.
At Defense One, Patrick Tucker and Marcus Weisgerber consider the implications of the loosened restrictions on drone exports.
At the National Interest, Richard Whittle argues that there are several potential benefits to allowing American companies to export drones.
At Just Security, Sarah Knuckey argues that the sale of armed American drones could "export US-style drone war."
At War is Boring, John Costello considers how new weapons will influence military strategy, and looks at the challenges posed by an emerging era of technological warfare.
At Defense News, a panel of experts weigh in on the challenges facing the new Secretary of Defense Ash Carter.
At Motherboard, Brian Merchant takes a look at The Mechanical Butcher, a 1895 short sci-fi about automation.
Know Your Drone
A team at the Spanish Air Traffic Laboratory for Advanced Unmanned Systems has successfully tested a small drone at a 20km range. (Flight Global)
Defence contractor Lockheed Martin has unveiled a long-endurance version of its Fury surveillance drone. (Flight Global)
India's Defence Research and Development Organisation is in talks with defence contractors Boeing and Lockheed Martin about developing an indigenous combat drone. (The Hindu)
A California company has created a prototype for a wind-powered drone that could fly for extremely long stretches of time. (Venture Beat)
A startup proposes to create computer vision systems for drones. (Drone Blog)
Meanwhile, Bloomberg tested the computer vision capabilities of several advanced robots and found that the results left much to be desired.
Drones at Work
Draco Scientific, an Australian company, uses drones to find methane gas leaks released during fracking operations. (ASME)
Falconers in Abu Dhabi are using drones to train their birds. (Popular Science)
At Nonprofit Quarterly, Jeanne Allen considered the use of drones, robots, and apps for disaster relief.
The City of Somerville, Massachusetts hired a drone photography company to inspect the roofs of municipal buildings for snow damage. (The Boston Globe)
Drones were used to create a 3D reconstruction of the Christ the Redeemer statue in Rio de Janeiro. (Gizmodo)
Explorer Sam Cossman joined geologists in using drones to create a 3D map of the active volcano Vanuatu. (National Geographic)
The Weekly Drone Roundup is a newsletter from the Center for the Study of the Drone. It covers news, commentary, analysis and technology from the drone world. You can subscribe to the Roundup here.
tags:
c-Aerial
,
drones
,
UAVs
---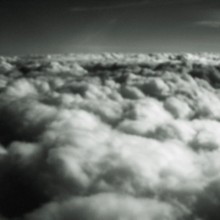 Center for the Study of the Drone at Bard College
a research and education initiative that brings together creative thinking and perspectives from a wide variety of academic fields to help the public better understand the drone and its implications.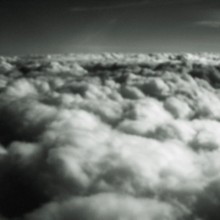 Center for the Study of the Drone at Bard College a research and education initiative that brings together creative thinking and perspectives from a wide variety of academic fields to help the public better understand the drone and its implications.