At the Center for the Study of the Drone
Today, the Center for the Study of the Drone updated its database of companies and individuals that are allowed to fly drones commercially in U.S. airspace. The expanded dataset, which covers all commercial drone exemptions through the end of 2015, is available here.
News
A U.S. drone strike in Yemen reportedly killed a senior leader of al-Qaeda in the Arabian Peninsula. Jalal Baleedi, AQAP's combat operations commander, was killed with two others in a vehicle while traveling in the coastal Abyan province. (Reuters)
The House Transport and Infrastructure Committee released a draft bill for the reauthorization of the Federal Aviation Administration. The bill, which faces opposition for proposing major changes to the air traffic control system, calls for greater investment in development of drone technologies such as sense-and-avoid systems. The FAA's current authorization expires on March 31, 2016. (The Hill)
The FAA established a no-drone zone around California's Bay Area for Sunday's Super Bowl. The zone covered a 36-mile radius around the Levi Stadium in Santa Clara, extending up to an altitude of 18,000 feet. In an interview with NBC News, FAA spokesperson Ian Gregor said that aircraft that violate the the flight restriction rules could be met with "deadly force."
A man was arrested after he accidentally crashed a drone into the Empire State Building in New York City. Sean Riddle, a 28-year-old from Jersey City, was arrested on charges of reckless endangerment and criminal mischief. (New York Post)
A U.S. MQ-1 Predator drone crashed in southern Turkey shortly after taking off from Incirlik Air Base. According to a statement from the 39th Comptroller Squadron, the cause of the crash was a mechanical failure. No civilians or military personnel are believed to have been injured or killed in the accident. (Defense News)
Nigeria reportedly launched a drone strike against Boko Haram. In a statement, Nigerian Air Force spokesperson Group Captain Ayodele Famuyiwa said that the strike targeted a group of vehicles near the Sambisa Forest. It was Nigeria's first successful drone strike. (Associated Press)
The New York Times reports that the CIA's targeted killing program is at the heart of an inter-agency debate over the classification of some of Hillary Clinton's State Department emails. According to the Times, some of the 22 "top secret" emails contain classified details about the CIA program.

Hacking group AnonSec claimed that it hacked into NASA computers, publishing what it described as protected agency data as well as evidence that it briefly took control of a NASA RQ-4 Global Hawk high-altitude research drone. NASA denied the group's claims, telling Forbes in a statement that "NASA has no evidence to indicate the alleged hacked data are anything other than already publicly available data."
In a written response to a question from a member of the House of Lords, Earl Howe, the deputy leader of the House of Lords, reported that British forces have launched 258 Hellfire missiles from MQ-9 Reaper drones in 2015, a sharp increase over previous years. (Parliament.uk)
Commentary, Analysis, and Art
At National Geographic, Nicholas Lund questions whether it's advisable to force eagles to take down drones.
At NASA Watch, Keith Cowing points out that the video feeds from NASA's Global Hawk published by AnonSec may also be obtained for free from a NASA website.
At Forbes, John Goglia argues that Congress should replace the FAA's exemption process for commercial drone users with a bill legalizing commercial small drone operations.
At TechCrunch, Frederic Lardinois writes that the FAA reauthorization bill does little to advance efforts to integrate drones into the national airspace or the drone industry.
In an interview with The Financial Express, an executive at General Atomics Aeronautical Systems, Inc. describes India's interest in acquiring a number of the company's Predator series military drones.
The U.S. Air Line Pilots Association has developed a proposal for a rule that would require all would-be drone pilots to pass an online test before taking to the skies. (Air Transport World)
At Drone Wars, Chris Cole writes that number of British air strikes against ISIS, including those launched by drones, has increased in the past three months.
At the Bureau of Investigative Journalism, Jack Serle takes a look at the 10 individuals who are believed to have been killed in U.S. drone strikes in Pakistan in 2015.
At Geographic Imaginations, Derek Gregory reviews recent publications that tackle issues relating to drones and targeted killing.
Photographer Karolis Janulis used a drone to capture aerial images of Lithuania in winter. (ABC News)
According to Kyodo News, a forthcoming report by the United Nations Security Council Sanctions Committee is likely to recommend that sanctions on North Korea include restrictions on the sale of drones. (Japan Times)
At Popular Science, Kelsey D. Atherton takes a look at a 1976 NASA study on the potential civilian applications for drones.
At Small Wars Journal, Nathan Fisher considers whether drones could be put to use evacuating casualties in urban warfare environments.
Also at Small Wars Journal, Gary Anderson argues that robots could be a good substitute for human soldiers in the fight against ISIS.
Know Your Drone
The U.S. Navy is looking to change the course of its Unmanned Carrier Launched Airborne Surveillance and Strike drone program, turning the planned stealth combat drone into an unmanned aerial refueling aircraft. (USNI News)
Defense contractor Israel Aerospace Industries and Korean composites manufacturer Hankuk Carbon are teaming up to develop a vertical takeoff and landing drone for the Korean armed forces. (Defense-Aerospace.com)
NASA is sponsoring an open challenge for ideas for technologies that will help manage complex manned and unmanned air traffic systems in the future. (Phys.org)
In Dubai, the top prizes at the second Drones for Good competition were awarded for a pipeline inspection drone, an exoskeleton for children with reduced mobility, and a guidance system for the blind. (The National)
Israeli defense startup Meteor Aerospace has revealed new details about its forthcoming Impact surveillance and reconnaissance drone. Company executives claim that the Impact will be able to carry payloads of up to 330 pounds for more than 24 hours. (Flightglobal)
The Ukrainian military has taken delivery of the country's first locally developed military drone, the Ukroboronprom BpAK-MP-1. (Defense News)
Iran's military has conducted demonstrations of an armed variant of its Shahed-129 drone, which it claims has recently been used to conduct strikes in Syria. (IHS Jane's 360)
A British research team carried out the first successful flight of a hydrogen-powered drone that they anticipate will be able to fly for longer periods than battery-powered aircraft. (New Scientist)
The U.S. Army is developing a universal control interface that could be used to operate multiple types of unmanned aircraft. (GCN)
Drones at Work
The U.S. National Oceanic and Atmospheric Administration is using drones to count seal pups on an island off the coast of Massachusetts. (ABC)
The government of Finland is testing small surveillance drones along its border with Russia. (Christian Science Monitor)
Meanwhile, U.S. Customs and Border Protection is conducting new tests of its Predator B unmanned surveillance aircraft at a commercial airport in Texas. (Associated Press)
The Turkish Aerospace Industries Anka, a medium-altitude long-endurance drone, carried out its first operational mission for the Turkish military. (Hurriyet News)
A Russian news crew used a drone to capture dramatic aerial views of Homs, Syria. (Mashable)
A team of students at Maplewood High School in Nashville, Tennessee is using drones to inspect power lines. (News Channel 5)
Amazon is testing delivery drone systems in the Netherlands. (Fortune)
A drone was used to capture footage of damage caused by a severe earthquake in Taiwan. (Sky News)
In Oklahoma's Tornado Alley, several universities are using drones to anticipate major storms. (PBS News Hour)
Industry Intel
Industry Intel covers the latest deals, contracts, and investments in the drone world.
The British Ministry of Defence announced that it will purchase two Airbus Zephyr high-altitude surveillance drones in a deal worth an estimated $15.2 million. (Agence France-Presse) For more on high-altitude long-endurance drones, click here.
iRobot announced that it will sell the portion of the company that manufactures military unmanned ground vehicles in order to focus solely on civilian robots. (Ars Technica)
The U.S. Army awarded AAI Corp. a $97 million contract to modify the command and control data link on the service's fleet of RQ-7 Shadow tactical drones. (DOD)
The U.S. Coast Guard awarded AeroVironment a contract to provide a RQ-20A Puma drone and support staff for Operation Deep Freeze, a resupply convoy to the Antarctic McMurdo Station. (C4ISR & Networks)
Commercial drone company Sentera announced that it has partnered with John Deere to provide a range of aerial surveying services to the agricultural equipment maker's clients. (Press Release)
For updates, news, and commentary, follow us on Twitter. The Weekly Drone Roundup is a newsletter from the Center for the Study of the Drone. It covers news, commentary, analysis and technology from the drone world. You can subscribe to the Roundup here.
tags:
c-Aerial
,
Drone
,
drone news
,
military drones
---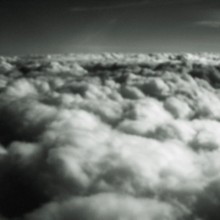 Center for the Study of the Drone at Bard College
a research and education initiative that brings together creative thinking and perspectives from a wide variety of academic fields to help the public better understand the drone and its implications.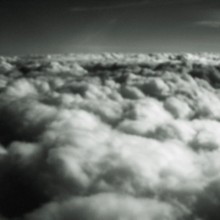 Center for the Study of the Drone at Bard College a research and education initiative that brings together creative thinking and perspectives from a wide variety of academic fields to help the public better understand the drone and its implications.