3/7/16 – 3/13/16
News
A major U.S. airstrike in Somalia reportedly killed at least 150 al-Shabab fighters. The strike, which was carried out by manned and unmanned aircraft, targeted a compound 120 miles north of Mogadishu. According to a statement released by the Pentagon, the Shabab fighters were assembling for an attack on American and allied military installations in east Africa. (New York Times)
Meanwhile, a U.S. drone strike in eastern Afghanistan reportedly killed at least a dozen members of the Islamic State. According to a spokesperson for the governor of Nangarhar province, the strike did not harm civilians. (Stars and Stripes)
The Obama administration announced that it intends to release an estimate of the number of militant and civilian casualties of U.S. drone strikes. In a speech at the Council on Foreign Relations, Lisa Monaco, a counter-terrorism and national security advisor to President Obama, said that the White House plans to release the figures in an effort to improve transparency surrounding the program. (Guardian)
According to a declassified report released by the Department of Defense's Inspector General, the Pentagon has deployed military drones for domestic missions fewer than 20 times between 2006 and 2015. In the majority of these cases, drones were used either to support National Guard exercises or to aid responses to natural disasters such as floods and fires. (USA Today) For more on the drones flown by the National Guard, click here.
A connecticut man, Austin Haughwout, filed a lawsuit against Central Connecticut State University claiming that the university violated his due process rights when it expelled him for building a weaponized drone in July 2015. (Fox61)
Commentary, Analysis and Art
A Pew Research Center poll found that while most Americans predict that robots will carry out much of the work currently done by humans, few expect to lose their own jobs to robots.
Researchers at Georgia Institute of Technology found that humans generally trust robots to do the right thing. (Ars Technica)
Meanwhile, at the Atlantic, Adrienne Lafrance writes that the Pew and Georgia Tech studies reveal the essential paradox in human-robot trust.
Also at the Atlantic, Conor Friedersdorf lists the U.S. government agencies that are flying drones domestically.
At the Daily Beast, Abby Haglage examines Guard from Above, a Dutch company that is training eagles to hunt drones, as well as the animal rights activists who claim that the company is endangering the birds.
Also at the Daily Beast, Adam Rawnsley takes a look at how a 1986 CIA report predicted global drone proliferation.
In a podcast at the Center for International Maritime Security, Peter Papadakos discusses the origins of the QH-50 DASH, a Vietnam-era drone.
At CBC News, Laura Wright weighs the pros and cons of whether Canada should purchase armed military drones.
At the Lexington Institute, Daniel Gouré argues that the U.S. urgently needs to develop an "ultra-long endurance" drone in order to meet the demands of military commanders for intelligence.
At OilPrice.com, Michael McDonald argues that China is using drone sales to countries like Nigeria as a "bargaining chip to secure advantageous terms related to oil."
At Foxtrot Alpha, Tyler Rogoway questions whether the U.S. Army's massive JLENS blimp is a wise investment.  
At the New York Times, Jameel Jaffer and Brett Max Kaufman argue that there should be greater transparency and stricter rules around drone strikes undertaken by the next U.S. president.
Also at the New York Times, Lorne Manly discusses "Eye in the Sky," the new film starring Helen Mirren about a military drone strike, and considers portrayals of drones in popular culture.
Meanwhile, at the New York Review of Books, David Cole writes that "Eye in the Sky" may be the "closest those of us on the outside ever get to the internal process behind the drone war."
At the Los Angeles Review of Books, Jennifer Kabat considers artistic depictions of landscapes from the Hudson school to drone artist Trevor Paglen.
Paramount Pictures has bought the film rights to the forthcoming biography of Brett Velicovich, who was involved in the U.S. drone campaign for several years. (Variety)
Know Your Drone
A team of researchers at Pohang University of Science and Technology have developed a small hydrogen fuel cell that is reportedly capable of powering a multirotor drone for over an hour. (Gizmag)
The Pentagon has revealed the existence of a secretive technology unit, the Strategic Capabilities Office, dedicated to developing advanced weapons to counter China and Russia, including a variety of unmanned systems such as swarms of micro-drones that can be launched from a jet fighter. (Washington Post)
Meanwhile, War is Boring takes a closer look at the Strategic Capabilities Office's swarming drones called Perdixes.
Boeing has unveiled a 51-foot unmanned submarine, the Echo Voyager, that it claims is capable of multi-month missions. (ABC7)
The U.S. Army has issued a request for contractors to submit proposals for micro-drones that weigh no more than 150 grams and have an operating radius of 500 meters. (Defense Systems)
Israeli defense contractors Elbit Systems and Bluebird are developing a larger variant of their Elephant cargo drone for the Israel Defense Forces. (Flightglobal)
The U.S. Navy announced that its Stingray aerial fuel tanker drone will have reduced stealth capabilities, but may still be weaponized for certain missions. The Stingray is an evolution of a program to develop a stealth combat drone. (Flightglobal)
An Australian commercial drone company has developed a 3-D-printed multirotor drone capable of flying at up to 90 mph. (Drone360)
U.S. drone maker 3D Robotics has announced that it is partnering with software company Autodesk and Sony to develop a variant of its Solo multirotor drone that can create 3D maps and upload them directly to the cloud without landing. (The Verge)
Google has developed an advanced neural network that enables robotic arms to learn how to pick up a variety of objects without any instructions. (The Stack)
Drones at Work
At a TED talk in Vancouver, Canada, ETH Zurich professor Raffaello D'Andrea demonstrated a variety of advanced, autonomous multirotor drones. (Wired)
A teenager from the U.K., Luke Bannister, has won the first ever World Drone Prix drone racing competition in Dubai. (NPR)
A drone hobbyist going by the name Tollymaster flew a hobby drone to an altitude of 11,000 feet. (Popular Science)
The Canadian government is looking to acquire drones for surveillance operations in the Arctic. (Huffington Post)
Police in Texas plan to deploy drones to monitor thousands of revelers who will descend upon South Padre Island for spring break. (NY Daily News)
Meanwhile, the police department in Houston, Texas has confirmed that it is exploring the possibility of acquiring drones for certain operations. (Houston Press)
The U.S. Air Force is using small, hand-launched Raven B drones to secure the perimeter of an air base in Qatar. (USAF Press Release)
The U.K. government is using an underwater drone to patrol an area around the Pitcairn Islands for illegal trawling. (BBC)
Police in Fremont, Ohio used a drone to help locate an inmate who had escaped from jail. (Associated Press)
Shipping company Maersk is testing drones for a variety of applications including inspections and deliveries. (Maersk)
Industry Intel
The United Arab Emirates has settled a $352 million contract for eight Italian Piaggio P.1HH Hammerhead drones, an unmanned variant of Piaggio's business plane. (Defense News)
General Motors has acquired Cruise Automation, a three-year-old company dedicated to building kits that can convert cars into autonomous vehicles. (Fortune)
French drone manufacturer Delair-Tech has raised $14.5 million from investors. (Bloomberg Business)
Chinese drone manufacturer DJI has opened a flagship store in South Korea. (Press Release)
The Department of Defense has awarded Drone Aviation Holding Corp. a $780,000 contract for the Winch Aerostat Small Platform. (Press Release)
Despite a fall in revenue, shares for the drone manufacturer AeroVironment rose in its last fiscal quarter, up 4.2 percent over the previous year. (MarketWatch)
The Israeli Air Force announced that it plans to double its fleet of Israel Aerospace Industries Heron TP reconnaissance and surveillance drones. (DefenseNews)
For updates, news, and commentary, follow us on Twitter. The Weekly Drone Roundup is a newsletter from the Center for the Study of the Drone. It covers news, commentary, analysis and technology from the drone world. You can subscribe to the Roundup here.
tags:
c-Aerial
,
Center for the Study of the Drone at Bard College
,
drone news
,
drones in the news
---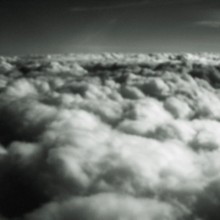 Center for the Study of the Drone at Bard College
a research and education initiative that brings together creative thinking and perspectives from a wide variety of academic fields to help the public better understand the drone and its implications.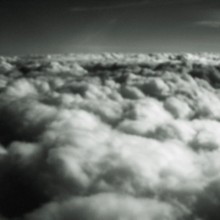 Center for the Study of the Drone at Bard College a research and education initiative that brings together creative thinking and perspectives from a wide variety of academic fields to help the public better understand the drone and its implications.