March 13, 2017 – March 19, 2017
At the Center for the Study of the Drone
We spoke to Rolling Stone about the implications of recent advances in swarming drone technology for the future of warfare.
News
A U.S. airstrike in Syria involving U.S. MQ-9 Reaper drones may have resulted in the deaths of noncombatants. According to the U.K.-based Syrian Observatory for Human Rights, the strike, which reportedly hit a mosque in Jinah, killed at least 46 people. In a statement to reporters, a Pentagon spokesperson said that U.S. aircraft had not targeted the mosque, but rather al-Qaeda fighters at a community center nearby. (Washington Post)
The Wall Street Journal has reported that the Trump administration has given the CIA greater latitude to order drone strikes. If confirmed to be true, the policy shift would appear to reverse restrictions placed by the Obama administration on the intelligence agency's role in strikes, and may reopen a disagreement with the Department of Defense over the CIA's authority to carry out strike operations.
The U.S. Army deployed an MQ-1C Gray Eagle surveillance and strike drone unit to Kunsan Air Base in South Korea. The Gray Eagle company will be assigned to the 2nd Combat Aviation Brigade, 2nd Aviation Regiment. (AIN Online)
Canada announced new rules for recreational drone users, including a flight ceiling of 295 feet and a prohibition against flying near airports. Infractions could result in fines of over $2,000. In a statement, Transport Minister Marc Garneau said that the measures were aimed at preventing an accident involving a drone and a manned aircraft. (ABC News)
Commentary, Analysis, and Art
The U.S. Senate Committee on Commerce, Science, and Transportation held a hearing on integrating drones into the national airspace. (UAS Magazine)
At the New York Times, Rachel Nuwer takes a closer look at the benefits and challenges of  using drones to fight poachers.
The New York Times Editorial Board argues that the Trump administration should not loosen the rules of engagement for strikes and counterterrorism operations in Yemen and Somalia.
At Lawfare, Robert Chesney considers the possible consequences of the Trump administration's reported decision to allow the CIA to order drone strikes.
At Recode, Johana Bhuiyan writes that Uber's self-driving vehicle technology is struggling to meet expectations.
The Australian Transport Safety Bureau released a report in which it found that there was a 75 percent rise in the number of reported close encounters between drones and manned aircraft between 2012 and 2016. (PerthNow)  
Drone manufacturer DJI released a paper in which it argues that drones have saved 59 lives over the past several years. (Drone360)
At Breaking Defense, Sydney J. Freedberg Jr. looks at how automation and robotics figure into the U.S. Army's plans for its next generation battle tank.
At DefenseNews, Meghann Myers examines the different ways that the U.S. Army is looking to protect soldiers from drones.
At the Verge, Andrew Liptak looks at how one U.S. ally used a $3 million Patriot missile to shoot down a $200 drone.
At CNBC, Michelle Castillo writes that drone racing is turning into a lucrative profession for some racers.
At Real Clear Defense, Jon Blatt explains "why drones still play second fiddle to fighters."
At the New York Times' Lens blog, photographer Josh Haner discusses how drones can contribute to storytelling.
At Wired, photographer Aydın Büyüktaş shares how he uses a drone, 3-D rendering, and Photoshop to create curved landscapes of the American West.
Meanwhile, at TechRepublic, Ant Pruitt offers a step-by-step guide to aerial photography for aspiring drone photographers.
Know Your Drone
U.K. firm Windhorse Aerospace revealed new details about its edible humanitarian drones, which will likely be made of compressed vegetable honeycomb and salami. (The Verge)
Online retail giant Amazon has been granted two patents for its proposed delivery drone system: an adjustable landing gear system and a propeller system with adjustable wingtips. (CNBC)
Meanwhile, Amazon displayed two of its Prime Air delivery drones at the South by Southwest  festival in Texas, the first time the systems had been displayed publicly. (Fortune)
Drone maker QuadH2O unveiled the HexH2O Pro, a waterproof commercial drone. (Unmanned Systems Technology)
Russian defense firm Kalashnikov is planning to build a 20-ton armed unmanned ground vehicle. (Popular Mechanics)
Defense firm BAE is once again displaying its Armed Robotic Combat Vehicle, a weaponized unmanned ground vehicle that it developed for the U.S. Army's cancelled Future Combat Systems program. (Defense News)
Singapore's Air Force has announced that its Heron 1 surveillance and reconnaissance drone has reached full operational capability. (IHS Jane's 360)
Researchers at Georgia Tech are developing a user-friendly interface that makes it easy to control robotic arms. (IEEE Spectrum)
China Daily reported that China Aerospace Science and Industry Corporation, a state-owned company, is developing drones capable of evading radar detection. (IHS Jane's 360)
The Israeli military is set to begin operational tests of the Elbit Systems' Skylark 3, a surveillance and reconnaissance drone. (FlightGlobal)
Defense firm Israel Aerospace Industries unveiled two small electro-optical sensors designed for use on surveillance and reconnaissance drones. (Shephard Media)
Police in Wuhan, China are testing a counter-drone jamming gun. (South China Morning Post)
A software upgrade to the U.S. Navy's Boeing P-8 maritime surveillance aircraft will enable it to work with unmanned systems. (Defense Systems)
Drones at Work
New Zealand firm Drone Technologies conducted the country's first beyond-line-of-sight flight of a drone to inspect transmission lines and towers in the Rimutaka Ranges. (Stuff)
The Cecil County Sheriff's Office in Maryland used a drone to discover a trove of stolen heavy machinery. (ABC2 News)
A Skylark 1 drone operated by the Israel Defense Forces crashed during a flight in Gaza. (Jerusalem Post)
The FAA has granted the Grand Forks County Sheriff's Office in North Dakota a waiver to conduct nighttime drone operations. (Bemidji Pioneer)
Industry Intel
China-based drone manufacturer Yuneec announced that it is laying off an undisclosed number of staff at its North America office. (MarketWatch)
Defunct drone startup Lily Robotics told customers that it does not have a timeline for refunding preorders of its cancelled selfie drone. (Recode)
The Defense Advanced Research Projects Agency awarded Dynetics and General Atomics Aeronautical Systems phase two contracts for the Gremlins low-cost, reusable drone program. (Shephard Media)
The U.S. Air Force will reportedly award General Atomics Aeronautical Systems contracts for upgrading the MQ-9 Reaper Block 5 systems to an extended range configuration. (IHS Jane's 360)
The National Oceanic and Atmospheric Administration awarded Aerial Imaging Solutions a $61,850 contract for three hexacopter drone systems. (FBO)
The U.S. Geological Survey awarded Rock House Products International a $13,011 contract for a thermal imaging system for an unmanned aircraft. (FBO)
The U.S. Navy awarded Northrop Grumman Systems a $3.6 million contract for the installation and flight testing of the Selex ES Osprey 30 RADAR for the MQ-8C Fire Scout drone. (FBO)
The U.S. Navy announced that it will award Boeing Insitu a $112,842 foreign military sales contract for spare parts for the ScanEagle drone for Kenya. (FBO)
For updates, news, and commentary, follow us on Twitter. The Weekly Drone Roundup is a newsletter from the Center for the Study of the Drone. It covers news, commentary, analysis and technology from the drone world. You can subscribe to the Roundup here.
tags:
c-Aerial
,
Center for the Study of the Drone
,
drone newsletter
,
drone roundup
---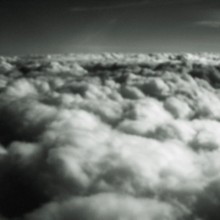 Center for the Study of the Drone at Bard College
a research and education initiative that brings together creative thinking and perspectives from a wide variety of academic fields to help the public better understand the drone and its implications.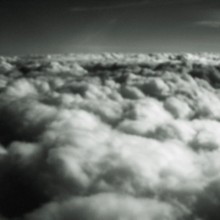 Center for the Study of the Drone at Bard College a research and education initiative that brings together creative thinking and perspectives from a wide variety of academic fields to help the public better understand the drone and its implications.