March 20, 2017 – March 26, 2017
News
A U.S. drone strike in Afghanistan killed Qari Yasin, an al-Qaeda leader who was responsible for a 2008 attack on a hotel in Islamabad. The strike took place on March 19 in the southeastern Paktika province. (New York Times)
A report published by the Federal Aviation Administration predicts that the number of hobby drones in the U.S. National Airspace System will rise from 1.1 million in 2016 to more than 3.5 million in 2021. In its "Aerospace Forecast Report fiscal Years 2017 to 2037" report, the FAA also anticipates that the number of commercial drones will rise to somewhere between 442,000 and 1.6 million by 2021. (Flying Magazine)
A U.S. federal judge ruled against drone pilot David Boggs in a lawsuit against James Merideth, the Kentucky man who shot down Boggs' drone with a shotgun in 2015. The court declined to rule whether or not Boggs' drone flight constituted an act of trespass. In an earlier case, a Bullitt County judge had dismissed charges against Merideth for the shootdown. (ArsTechnica)
Saudi Arabia will begin producing the Chinese Caihong-4 surveillance and strike drone domestically. According to IHS Jane's Defence Weekly, the China Aerospace Science and Technology Corporation partnered with the King Abdulaziz City for Science and Technology to initiate the program.
Commentary, Analysis, and Art
At the New York Times, Paul Mozur and Jane Perlez examine how Chinese funding for U.S. technology startups is raising concerns within the Department of Defense.
At National Defense Magazine, Stew Magnuson writes that the U.S. Army is reassessing its programs to develop and field a robotic mule for infantry units.
Also at National Defense Magazine, Stew Magnuson writes that the Office of the Secretary of Defense is likely to suggest a larger budget for counter-drone systems.
A report by Conflict Armament Research traces the origin of drones used by Yemeni Houthi forces to Iran. (Washington Post)
At Reuters, Stephen Nellis profiles several companies that are making counter-drone systems.
At Scout Warrior, David Hambling considers whether U.S. drones may be armed with a new type of missile called Viper Strike.
A study by PwC predicts that 40 percent of jobs in the U.S. will be threatened by automation over the next fifteen years. (Recode)
In a hearing of the European Union's subcommittee on human rights, Jessica Dorsey argued for a EU-wide policy on the acquisition and use of armed drones. (Motherboard)
At Breaking Defense, Chris Pocock argues that the sensors on board the Global Hawk surveillance drone can't match those on the U-2 manned spy plane.
Also at Breaking Defense, Sydney J. Freedberg Jr. writes that the U.S. Marine Corps is rushing to field test 50 technologies, including unmanned systems.
At Drone360, Lauren Sigfusson compares recreational drone regulations in the U.S. and Canada.
At DefenseNews, Aaron Mehta writes that the U.S.-led international declaration on drone exports established in 2016 faces an uncertain future under the Trump administration.
At Small Wars Journal, Michael Kim and Charles Schultz propose a military doctrine that takes into account technological changes like drones.
A pair of Bulgarian filmmakers won first place in the New York City Drone Film Festival for the short film "2D Run." (NYCDFF)
Know Your Drone
Researchers at BMT Defence Services and the University of Bristol are developing a fixed-wing drone that can land upright like a bird. (Popular Mechanics)
U.K. startup Animal Dynamics is building a bio-inspired microdrone with flapping wings like those of a dragonfly. (TechCrunch)
IBM has filed a patent for a petsitter drone that can feed, train, and take care of cats and dogs while their owners are away. (Fortune)
Turkish Armed Forces Foundation firm Aselsan unveiled a counter-drone jamming gun. (Shephard Media)
The U.S. Navy and General Dynamics are testing the Knifefish unmanned undersea vehicle for minehunting missions. (Inside Defense)  
Marine technology firms WFS Technologies and Seatronics demonstrated wireless communications between a Seatronics Predator II Inspection Class unmanned undersea vehicle and an aerial DJI Inspire drone. (Unmanned Systems Technology)  
The Dubai Maritime City Authority is establishing a facility to promote the development of self-driving boats and drone technology for the shipping industry. (Marine Insight)
China Aerospace Long-March International unveiled the WS-43, a loitering munition drone. (Shephard Media)
The U.S. Navy is reportedly planning to minimize the intelligence, surveillance, reconnaissance, and strike capabilities of the planned MQ-25A Stingray carrier-based drone. (USNI News)
Russia is reportedly developing a new surveillance and reconnaissance drone based on Israel's Searcher 2 unmanned aircraft. (FlightGlobal)
According to the U.S. Air Force Chief Scientist Geoffrey Zacharias, the Pentagon is looking to develop hypersonic drones that can fly at speeds up to Mach 5 by 2040. (Defense Systems)
The U.S. Army demonstrated its Mobile Expeditionary High Energy Laser 2.0 against a drone target at the UAS Hard-Kill Challenge. (Shephard Media)
The Royal Canadian Navy is working to equip unmanned boats with jamming technology to protect frigates against anti-ship missiles. (Local Xpress)
Technology startup UAVOS revealed new details about its Apus solar-powered long-endurance drone. (Shephard Media)
A Russian firm unveiled a surveillance and reconnaissance drone that is launched from a device similar to a grenade-launcher. (TASS)
Researchers at MIT are developing a tiny 3D-printed robot that changes color when touched, just like a golden tortoise beetle. (Engadget)
U.S. military drone maker General Atomics Aeronautical Systems has entered into a partnership with a consortium of Japanese industry and government groups to accelerate the integration of drones into Japan's airspace system. (Unmanned Systems Technology)
Norwegian firm Beck Engineering has developed an unmanned undersea vehicle that kills salmon lice in fish farms. (IEEE Spectrum)
The British Antarctic Survey has deployed a new unmanned undersea research vehicle called Boaty McBoatface. (The Guardian)
The U.S. Army is studying the possibility of using autonomous drones to extract soldiers from the battlefield. (Defense Tech)
Drones at Work
Police in Devon and Cornwall in the U.K. are establishing a unit dedicated to operating drones for a variety of missions. (Gizmodo)  
Amazon conducted its first autonomous drone delivery in the U.S., ferrying bottles of sunscreen to attendees at the MARS conference in California. (The Verge)  
Archaeologists in Australia are using drones to create 3D models of dinosaur track sites. (Independent)
Delivery startup DoorDash is using a fleet of up to a dozen Starship delivery robots in a pilot program in Redwood City, California. (CNet)
The West Virginia Senate passed a bill restricting the use of drones over private property. (UAV Expo)
Utah's governor signed into law a bill that prohibits the use of drones to harass livestock. (Unmanned Aerial Online)
Hartsfield-Jackson Atlanta International Airport has begun using drones to inspect its runways. (CBS46)
The North Carolina Department of Transportation has published a set of best practices for drone use by first responders. (Unmanned Aerial Online)
Industry Intel
The U.S. Air Force awarded General Atomics Aeronautical Systems a $12.3 million contract for upgrades to the MQ-9 Reaper. (DoD)
The U.S. Air Force awarded Boeing a $24.7 million contract for 18 QF-16 Full Scale Aerial Targets, retired F-16s that are converted into unmanned aircraft. (DoD)
The U.S. Air Force awarded Raytheon a $12.6 million contract for MQ-1 and MQ-9 support services. (DoD)
The U.S. Air Force awarded Northrop Grumman two contracts, of $20.1 million and $17.7 million, for operations and support for the Battlefield Airborne Communication Node, a sensor used on the RQ-4 Global Hawk. (DoD)
The U.S. Navy awarded NAVMAR Applied Sciences a $12.8 million contract for research projects, including the development of a low-cost, intelligence-gathering drone. (DoD)
The U.S. Navy awarded Aerojet Rocketdyne a $1.6 million contract to demonstrate a power system that would enable unmanned undersea vehicles to charge wirelessly underwater. (Press Release)
The U.S. Army Corps of Engineering awarded Geodetics a $97,900 contract for a Turn-key drone mapping platform. (FBO)  
The U.S. Special Operations Command awarded US Drone a $344,996 contract for quadrotor drones. (FBO)
Intelligent Energy will supply California-based PINC with air cooled hydrogen fuel cells for drones for the logistics sector. (Leicester Mercury)
Kraken Sonar Systems received $1.4 million in funding from the National Research Council of Canada to research underwater robotics technologies. (UPI)
AutoModality, a startup that designs drones for infrastructure inspections, won the $1 million first-place prize in the GeniusNY contest. (Syracuse.com)
California-based startup DeepScale raised $3 million in seed funding to develop perception artificial intelligence for self-driving cars. (TechCrunch)
Mitsubishi Electric has reportedly made its first delivery of the Drone Deterrence System to an unidentified customer. (Shephard Media)
DroneShield announced that it has sold the FarAlert and WideAlert drone detection systems to an unnamed European customer. (Press Release)
For updates, news, and commentary, follow us on Twitter. The Weekly Drone Roundup is a newsletter from the Center for the Study of the Drone. It covers news, commentary, analysis and technology from the drone world. You can subscribe to the Roundup here.
tags:
c-Aerial
,
Center for the Study of the Drone
,
drone center roundup
,
drone center weekly roundup
---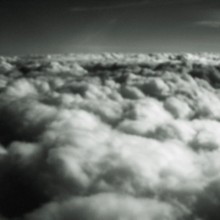 Center for the Study of the Drone at Bard College
a research and education initiative that brings together creative thinking and perspectives from a wide variety of academic fields to help the public better understand the drone and its implications.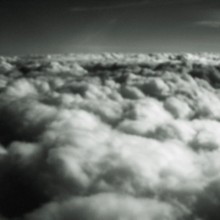 Center for the Study of the Drone at Bard College a research and education initiative that brings together creative thinking and perspectives from a wide variety of academic fields to help the public better understand the drone and its implications.