3/21/16 – 3/27/16
At the Center for the Study of the Drone
On Friday afternoon, the Federal Aviation Administration released 582 new reports of incidents involving drones in the national airspace from August 2015 to January 2016. We have conducted a preliminary analysis of these reports to identify the level of potential hazard, altitude, proximity to airports, drone type, aircraft type, and location. Here's what we found.
News
A U.S. airstrike involving drones and piloted aircraft is believed to have killed more than 50 people in southern Yemen. According to a statement by Pentagon spokesperson Peter Cook, the strike targeted a training camp belonging to al-Qaeda in the Arabian Peninsula. (Washington Post)
Meanwhile, a U.S. drone strike in Yemen reportedly killed eight men suspected of being members of al-Qaeda in the Arabian Peninsula. The strike targeted compounds in two villages in the southern Abyan province. (Reuters)
In a report forecasting the future of aviation in the United States, the Federal Aviation Administration predicts that 4.3 million hobby drones will sold by 2020. The unmanned aircraft systems sector will be the "most dynamic growth sector within aviation," according to the report. The FAA anticipates that industrial inspections will be the largest sub-sector of the commercial drone services industry. (Los Angeles Times)
Investigators in Charlotte, North Carolina have arrested Christopher Baucom, 26, for allegedly flying a drone into the path of a police helicopter. According to officials, the police helicopter was forced to take evasive action to avoid the drone. (WSOC 9)
Drone startup Flirtey conducted the first successful delivery by an autonomous drone in a residential area. The company, which had received permission from the FAA to test the delivery system, carried out the flight in Nevada. "Conducting the first drone delivery in an urban setting is a major achievement, taking us closer to the day that drones make regular deliveries to your front doorstep," Flirtey CEO Matt Sweeney said in an interview with the Associated Press.
In response to a question from Parliament, Penny Mordaunt, the minister of state for the armed forces, said that the U.K. had carried out 200 drone strikes in Iraq and 13 in Syria between September 2014 and March 15, 2016. According to IHS Jane's 360, strikes by Royal Air Force Reaper drones account for 29 percent of British strikes in Iraq and 20 percent of those in Syria. The remainder are carried out by manned RAF Tornado and Typhoon fighter jets.
The New Hampshire State House of Representatives passed legislation that introduces new regulations for both the public and private use of drones. House Bill 602 prohibits aerial surveillance and requires all drones to carry identification such as an FAA registration number. The bill will now be sent to the Senate before going before the governor for approval. (Union Leader)
Commentary, Analysis and Art
The Center for a New American Security released a report on the risks and challenges posed by autonomous weapons.
The Government Accountability Office released a report on debates within the U.S. military around the role of the Carrier-Based Aerial Refueling System.
At NBC News, Ken Dilanian wonders whether it would be wise for the CIA to use drones to target members of ISIS.
At Motherboard, Zoltan Istvan considers whether drones and robots could be protected under the Second Amendment.
Also at Motherboard, Jason Koebler attempts to read the FAA's highly redacted contract for drone detection systems at airports.
The Aircraft Owners and Pilots Association released a fact sheet on flying drones within five miles of an airport.
At the Daily Beast, David Axe and Patrick Hilsman report that Russia is using Israeli-made drones in its campaign against anti-Assad rebels in Syria.
Also at the Daily Beast, David Axe takes a look at the case of Maagad Ben Juwad Oydeh, a 23-year-old Palestinian hacker who, according to Israeli officials, gained access to Israeli drones.
At the Rupprecht Law blog, Jonathan Rupprecht writes that the FAA does not require drones that are flown indoors to be registered.
At Inverse, Lauren J. Young writes that autonomous cargo ships could help the United States solve some of the challenges it faces in manning commercial vessels.
At the Air Force Times, Phillip Swarts examines the Air Force's struggle to find enough drone pilots.
Meanwhile, an Air Force essay by Senior Airman Christian Clausen takes a look at what it means to operate a drone thousand of miles away from the battlefield.
At C4ISR, Adam Stone examines how the availability of full motion video intelligence has changed military operations.
At the Las Vegas Review-Journal, Keith Rogers writes that military drones are finding new uses in the civilian world.
Bloomberg Business visited behind the scenes at Dubai's World Drone Prix.
Know Your Drone
A U.K. company, Intelligent Energy, is testing a hydrogen fuel cell for small multirotor drones. (BBC)
At Air and Space magazine, Ed Darack digs for information on the U.S. Air Force's secret stealth drone, the RQ-170 Sentinel.
U.S. defense contractor General Atomics is researching ways of integrating a high-energy laser on Predator and Reaper drones.
Chinese defense contractor NORINCO unveiled an unmanned helicopter, the Sky Saker H300, that can be equipped with precision guided munitions. (Popular Science)
The Russian Army is developing a large armed unmanned ground vehicle called the Uran-9, which it claims will be ready to deploy within the next two years. (Defense Blog)
Elbit Systems, an Israeli defense contractor, is testing its Seagull unmanned underwater vehicle equipped with a new sonar system for detecting mines. (Marine Technology News)
According to a U.S. Air Force investigation, an MQ-1B Predator crashed in Iraq last year as a result of a fuel leak. (Air Force Times)
A Spanish company unveiled a modular 3D-printed consumer drone called the Mosquito. (Press Release)
Drones at Work
A survey conducted by the American Association of State Highway and Transportation Officials found that transportation authorities in 33 U.S. states have explored the use of drones or developed policies for their application. (Associated Press)
A drone was used to disperse hundreds of chocolate eggs for an Easter egg hunt in Pennsylvania. (The Philadelphia Inquirer)
The Royal Canadian Mounted Police are using a drone to search for a missing toddler. (Global News)
Cameroon's military is deploying consumer drones to track Boko Haram along the Nigerian border. (France 24)
A new drone airport and development facility in Nevada has begun limited operations. (PSFK)
Industry Intel
The U.S. Navy and Marine Corps awarded Insitu, Inc. a $10.1 million contract for contractor services including training, logistics, data, and field representative support for the RQ-21A Blackjack reconnaissance drone. (Contract Announcement)
Drone manufacturer 3D Robotics will shift its focus from consumer drones to the commercial and professional drone market. (MarketWatch)
Malaysia's Maritime Enforcement Agency awarded Thales España a contract to supply six Fulmar aerial surveillance drones for coastal patrol operations. (IHS Jane's 360)
For updates, news, and commentary, follow us on Twitter. The Weekly Drone Roundup is a newsletter from the Center for the Study of the Drone. It covers news, commentary, analysis and technology from the drone world. You can subscribe to the Roundup here.
tags:
c-Aerial
,
Center for the Study of the Drone at Bard College
,
drone news
---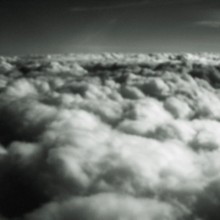 Center for the Study of the Drone at Bard College
a research and education initiative that brings together creative thinking and perspectives from a wide variety of academic fields to help the public better understand the drone and its implications.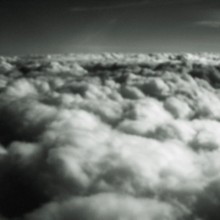 Center for the Study of the Drone at Bard College a research and education initiative that brings together creative thinking and perspectives from a wide variety of academic fields to help the public better understand the drone and its implications.