Last week, the United Nations Convention on Certain Conventional Weapons held a Meeting of Experts to discuss the ethical, legal, and humanitarian implications of Lethal Autonomous Weapons Systems (LAWS). Some member states are pushing for an international moratorium on LAWS, while others are hesitant to ban a technology that still does not exist. Here's what you need to know.
The issues surrounding Lethal Autonomous Weapons are exceedingly complex. In the lead-up to the Meeting of Experts, our friends at the Center for a New America put together a one-stop primer on the issues, themes, and questions that delegates would have to contend with.
Anab Jain is the co-founder of Superflux, an Anglo-Indian design practice that imagines how technologies will transform the urban spaces of the future. In Superflux's new project, 'Drone Aviary,' Jain has portrayed a not-too-distant future in which drones have transformed city life; in it, they serve as watchmen, flying billboards, and traffic bots. In an in-depth interview, Jain discusses the project and the role that she believes drones will soon play in our urban lives.
News
A U.S. drone strike in Yemen is reported to have killed a leader of al-Qaeda in the Arab Peninsula. Ibrahim al-Rubeish, a Saudi citizen, was the organization's spokesperson and, according to an online statement by AQAP, had been an Islamic fighter for 20 years. The strike is believed to have taken place near al Mukalla, a town on Yemen's southern coast. (New York Times)
DJI, a Chinese drone manufacturer, is seeking to raise funding at a $10 billion valuation. The Shenzhen-based company is reportedly in talks with venture capital firms Accel Partners and Kleiner Perkins Caufield & Byers. DJI recently released a new version of its popular Phantom quadcopter drone. (Forbes)
U.S. Secretary of the Navy Ray Mabus announced that he will create a Deputy Assistant Secretary of the Navy position for unmanned systems. In remarks delivered at the 2015 Sea-Air-Space Conference in Maryland, Secretary Mabus said that the new deputy will coordinate and streamline efforts to integrate unmanned systems into the Navy. "Unmanned systems, particularly autonomous ones, have to be the new normal in ever-increasing areas," Mabus said. (Navy Live)
Meanwhile, Rear Admiral Joseph Tofalo, the Navy's director for undersea warfare, announced that American submarines will soon carry unmanned undersea vehicles (UUVs). The underwater drones are equipped with a variety of sensors and could be deployed to search for sea mines. "We're using commercial off-the-shelf technologies to do real world missions for the combatant commander," Rear Adm. Tafalo said in a speech at the Sea-Air-Space Conference. (Military.com)
Police in Austin, Texas will no longer enforce the strict anti-drone rules that were put in place during the South by Southwest festival. While the police had required all drone operators to hold a pilot's license, it will now only "only enforce laws and ordinances relating to their safe operation," according to an APD memo. (Austin American-Statesman)
Commentary, Analysis, and Art
At the Intercept, Jeremy Scahill examines the integral role that Ramstein Air Force Base, an American military installation in Germany, plays in American drone operations. For more on the communications infrastructure of drones, click here.
Also at the Intercept, Cora Currier, Ryan Devereaux, and Jeremy Scahill consider the latest developments in a lawsuit over Germany's involvement in U.S. targeted killings in Yemen.
At the New York Times, Mark Mazzetti and Eric Schmitt report on how the trial in New York of Mohanad Mahmoud Al Farekh is highlighting the debate within the Obama administration over whether to capture or kill suspected terrorists.
Meanwhile, at Just Security, Brett Max Kaufman offers three takeaways on what the Al Farekh case suggests about the debate over targeted killing.
Also at Just Security, Ryan Goodman argues that there are important questions that must be answered before determining whether a cleric like Ibrahim al-Rubeish can be considered a lawful target.
At Lawfare, Robert Chesney considers whether the U.S. might be violating domestic or international law by providing intelligence and logistical support to the Saudi air campaign in Yemen.
The Open Society Justice Initiative and Yemen-based Mwatana Organization for Human Rights collaborated on a new report on civilian deaths caused by U.S. drone strikes in Yemen.
A new report by Defence for Children International-Palestine alleges that Israel targeted children with airstrikes by drones and manned aircraft during Operation Protective Edge in Gaza last summer. (Electronic Intifada) For more on human rights investigations into Israeli drone strikes in Gaza, click here.
At Defense One, Marc Goodman argues that it is time to reassess the potential roles that drones may play on the battlefield in the near future.
At the New York Post, Richard Whittle explains why drones are playing only a limited role in the air campaign against ISIS.
At the Long War Journal, Caleb Weiss examines efforts by ISIS to use drones for battlefield reconnaissance.
At the Guardian, Trevor Timm argues that the U.S. government must be more transparent with information regarding drone strikes.
At Time, Sabrina Toppa writes that Pakistan could end up charging two ex-CIA officials—Jonathan Bank and John A. Rizzo—with murder for their alleged role in coordinating U.S. drone strikes.
At the New Scientist, David Hambling predicts that "smart" drones capable of recognizing objects will become a reality later this year.
At The Hill, Dave Mathewson argues that the popular distrust in hobby drone pilots is unwarranted.
Know Your Drone
In live testing, the U.S. Navy's X-47B stealth combat drone autonomously refueled itself from an aerial tanker. (Foxtrot Alpha)
The nEUROn, a stealth combat drone developed by France, Italy, Sweden, Spain, Switzerland, and Greece, has begun aerial testing in Italy. (The Aviationist)
NASA has embarked on a new research program using its X-56A Multi-Utility Technology Testbed (MUTT, for short) drone to test "aeroservoelastic" technology. (NASA Press Release)
Airware has unveiled its commercial drone software system, which companies can license for a monthly fee. (TechCrunch)
Drnes.com has put together a thorough comparison of the new DJI Phantom III and the 3D Robotics Solo, two much-anticipated consumer drones.
The U.S. Navy's Office of Naval Research announced that it has begun testing a drone swarm system called LOCUST. (U.S. Navy Press Release)
The U.S. Air Force has determined that it would be feasible to attach surveillance sensors from its U-2 manned surveillance aircraft onto RQ-4 Global Hawk drones. (IHS Jane's 360)
At a conference in the Hague, Internet pioneer Vincent Cerf demonstrated how he was able to briefly fly a drone using only his thoughts (and some complex brainwave-reading technology). (Washington Post)
Drones at Work
A hobbyist used a drone to capture aerial images of the final voyage of the USS Ranger, an aging aircraft carrier that was used in the film 'Top Gun.' (Foxtrot Alpha)
Craigslist seller Django Greenblatt used a drone to create a listing video for his used 2002 Ford Taurus, featuring music and voiceovers from the original 1987 advertisement. (Road and Culture)
An American filmmaker who wanted to use a drone to get aerial shots of Cuba was stopped and questioned by Cuban border control officials. (Verge)
In a failed advertising stunt for De Zwaan restaurant in the Netherlands, a drone carrying asparagus caught fire mid-flight and crashed. (Popular Science)
The Weekly Drone Roundup is a newsletter from the Center for the Study of the Drone. It covers news, commentary, analysis and technology from the drone world. You can subscribe to the Roundup here.
tags:
c-Aerial
,
drones
,
UAVs
---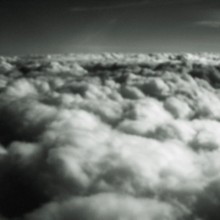 Center for the Study of the Drone at Bard College
a research and education initiative that brings together creative thinking and perspectives from a wide variety of academic fields to help the public better understand the drone and its implications.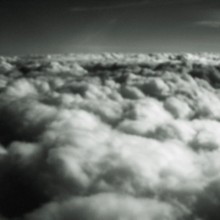 Center for the Study of the Drone at Bard College a research and education initiative that brings together creative thinking and perspectives from a wide variety of academic fields to help the public better understand the drone and its implications.