Last month, the U.S. Navy retired its two X-47B prototype unmanned combat drones. Known as Salty Dog 501 and Salty Dog 502, these remarkable aircraft are the most advanced and most autonomous drones ever made. Among many other firsts, the X-47B was the first drone to autonomously land on an aircraft carrier. Historian Roger Connor recounts their remarkable story.
News
A U.S. drone strike in Yemen reportedly killed a leading member of al-Qaeda in the Arab Peninsula. Nasr bin Ali al-Ansi died along with his son and six other al-Qaeda members in a strike on the port city of Mukalla. Last month, a U.S. drone strike in Mukalla killed a spokesperson for al-Qaeda. (New YorkTimes) For more on al-Qaeda leaders killed in drone strikes, click here.
The Federal Aviation Administration announced that it is launching a new program to explore how drone regulations might accommodate emerging technologies, such as systems that permit flights beyond visual line of sight. Under the Pathfinders Program, the FAA has partnered with three companies—CNN, PrecisionHawk, and BNSF Railways—to explore different applications for drones within these industries. (Washington Post)
Meanwhile, the FAA has ruled that media companies may use photos taken with drones, as long as the photos are created by citizen journalists, not professionals. The FAA's Chief Counsel Office released a memo titled "Media Use of UAS" that explains why drone hobbyists could legally sell aerial photos to the media and why, given the ban on commercial drone use, professional news photographers without an FAA certification may not. (Forbes)
The FAA has allowed the Illinois State Police to fly drones in support of some law enforcement operations. The department plans to use the drones to monitor traffic accidents and crime scenes. The FAA authorization will be effective for two years. (Fox Chicago)
Commentary, Analysis and Art
A report from the Government Accountability Office calls on the Navy to define clear objectives and requirements for its unmanned carrier-based strike drone program.
At the National Interest, James Holmes questions the wisdom of the decision to retire the X-47B drone.
At Forbes, Ryan Mac profiles Frank Wang, founder of DJI, a popular Chinese drone manufacturing company that's now said to be worth up to $10 billion.
Also at Forbes, Greg McNeal offers three takeaways from the FAA's announcement of the Pathfinders Program.
At War on the Rocks, Charles Dunlap argues that al-Qaeda could take advantage of restrictions on targeting procedures for drones, which could result in more civilians casualties in strikes.
At Just Security, Ryan Goodman takes a look at polling data indicating that the U.S. public's support for targeted killing operations sees a steep drop in support whenever civilians are killed.
At TomDispatch.com, Tom Engelhardt argues that the Obama administration is ignoring the uncounted civilian deaths that occur as a result of drone strikes.
At the Washington Post, Karen DeYoung considers why the debate in Washington over the targeted killing campaign has resurged.
At the Associated Press, Ken Dilanian writes that the death of an American civilian in a U.S. drone strike in Pakistan has renewed calls for control of the targeted killing program to be transferred from the CIA to the Department of Defense.
Meanwhile, at Foreign Policy, Chris Woods argues that moving the program between agencies won't help to improve transparency.
Senator Mark Warren (D-VA) is calling on transportation secretary Anthony Foxx to begin testing ways of protecting airports against drones. (The Hill)
At Foreign Affairs, Gretchen West argues that the FAA is impeding the opportunities drones offer for commerce.
At the Verge, Thomas Ricker explains how his family trip to Gaztelugatxe, Spain was made less-than-ideal by tourist drones.
Know Your Drone
The U.S. Patents Office has released a patent filed by Amazon last year that reveals details about the Internet giant's drone delivery system. According to the patent, drones will fly directly to buyers using location data from their smartphones. (BBC)
NATO's Centre for Maritime Research and Experimentation is testing a range of autonomous underwater drones for tracking enemy submarines. (Stripes)
The U.S. Air Force has granted defense contractor Northrop Grumman approval to proceed with significant updates to its RQ-4 Global Hawk high-altitude surveillance drone. (Air Force Technology)
Defense One's Patrick Tucker takes a look at nine odd and interesting drones that were on show at the AUVSI Unmanned Systems 2015 conference.
Two research teams in the U.K. are experimenting with 3D printing as a way to build fast, cheap, modular drones. (International Business Times)
The New York Times got an inside look at the U.S. Navy's Naval Warfare Systems Command's autonomous systems development program and found that autonomous technology isn't exactly combat-ready.
U.K. company Sky-Futures, which provides drone services for oil and gas companies, has received a $3.8 million investment from a venture capital fund. (Business Insider)
Defense contractor Lockheed Martin has unveiled a new, waterproof version of its Desert Hawk surveillance drone. (Flight Global)
Drones at Work
At World.Mic, Max Plenke collected drone videos of ghost towns from Detroit to Chernobyl.
A number of news media networks are using drones to capture footage of the destruction in Nepal. (Poynter)
Two tourism major industry associations have both decided that they will no longer allow visitors to bring along UAVs to the Arctic and the Antarctic. (The Maritime Executive)
The Humane Society of the United States released an advertisement that features puppy-carrying drones. (YouTube)
The Weekly Drone Roundup is a newsletter from the Center for the Study of the Drone. It covers news, commentary, analysis and technology from the drone world. You can subscribe to the Roundup here.
tags:
c-Aerial
,
drones
,
UAVs
---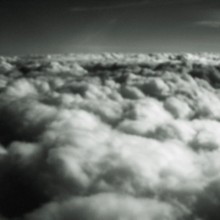 Center for the Study of the Drone at Bard College
a research and education initiative that brings together creative thinking and perspectives from a wide variety of academic fields to help the public better understand the drone and its implications.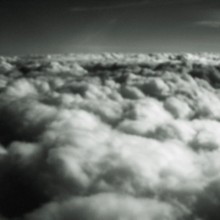 Center for the Study of the Drone at Bard College a research and education initiative that brings together creative thinking and perspectives from a wide variety of academic fields to help the public better understand the drone and its implications.