5/9/16 – 5/15/16
At the Center for the Study of the Drone
Companies that offer a range of end-to-end drone services are becoming increasingly significant players in the domestic drone industry. One such company is Cape Productions, which recently made headlines for carrying out the first Facebook live stream from a drone. We spoke with the CTO of Cape to learn a little more about how these companies work, and what their role will be in our drone-filled future.
News
The British Parliament's Joint Committee on Human Rights released a report urging the government to clarify its position on targeted killings. The study was initiated following an August 2015 drone strike that killed Reyaad Khan, a British citizen. The Joint Committee found that, while targeted strikes may be justified in certain circumstances, Prime Minister David Cameron's legal basis for the Khan strike was not clear. (BBC)
A report by the Department of Defense's inspector general criticized U.S. Special Operations Command U.S. Special Operations Command for purchasing dozens of drones that failed to meet the command's requirements. In 2014, SOCOM advanced plans to award AeroVironment, Inc. a contract for Puma AE reconnaissance drones even though the system performed poorly in testing. (The Virginian-Pilot)
A D.C. Circuit panel denied a petition to order the Federal Aviation Administration to address privacy concerns posed by drones. The petition, which was filed by the Electronic Privacy Information Center, noted the absence of privacy protections in the FAA's proposed small drone regulations. The circuit panel found that it could not rule on the FAA's intent to omit privacy protections until the administration's regulations for drones are finalized. (Law360)
Police in China arrested a man for allegedly planning to use a drone as part of a pro-democracy protest during an upcoming visit to Hong Kong by Zhang Dejiang, a senior member of China's communist party. According to local media reports, the man was arrested outside of Shenzhen, a border city with Hong Kong. (Agence-France Presse)
A U.S. Army chaplain has resigned in protest of the U.S. targeted killing program. In a letter to President Obama, Unitarian Universalist Church Rev. Christopher John Antal wrote, "I refuse to support this policy of unaccountable killing." (Military.com)
The Defense Advanced Research Projects Agency held a public demonstration of its recent initiatives at the Pentagon. The Agency's projects include unmanned air, ground and maritime vehicle programs. "Today is the day that we bring some of those crazy technologies into the Pentagon [to] get them in front of our customers and our partners," DARPA Director Dr. Arati Prabhakar said in prepared remarks. (DoD News)
Recent court filings suggest that Anwar al-Awlaki played an integral role in planning terrorist operations. The documents describe how Awlaki, an American citizen who was killed in a drone strike in 2011, helped train recruits in bomb-making and suicide attack methods. The account was filed as part of a case against Minh Quang Pham, a former bomb-maker and student of Awlaki who has pleaded guilty to terrorism-related charges. (New York Times)
The Nigerian Civil Aviation Authority issued a ban on using drones without government permission. According to a statement, officials issued the new rules, which apply to individuals, organizations, and government agencies, in order to address security threats. (Quartz)
Commentary, Analysis and Art
At the Air Force Times, Oriana Pawlyk debunks the Taliban's claim that its forces shot down a U.S. drone.
At the Jamestown Foundation, Azad Garibov writes that drones could feature prominently in renewed border hostilities between Azerbaijan and Armenia.   
At Aviation Week, Graham Warwick writes that DARPA projects increasingly emphasize  the development of advanced algorithms rather than new platforms.
At Forbes, Yue Wang writes that, in spite of competition from new manufacturers, DJI is still the leader in consumer drones in China.  
Also at Forbes, John Goglia considers the reason why the FAA appears to be withdrawing plans to develop a system for the public to report suspicious drone activity.
U.S. Air Force Senior Airman Christian Clausen profiles the crews that maintain a fleet of MQ-1 Predators and MQ-9 Reapers. (Nellis Air Force Base)
At the Wall Street Journal, Andy Pasztor and Robert Wall examine how Airbus is working on to improve its position in the global drone industry.
At Foreign Policy, Scott Shane writes that Anwar al-Awlaki's continued popularity is a "lesson in the difficulty of stamping out radicalism."
At Just Security, Anthony Dworkin argues that while the British Parliament's report on targeted killing offers sensible policy recommendations, it leaves many questions regarding European counterterrorism strategy unanswered.
Meanwhile, an editorial by the Guardian calls for the implementation of international regulations to restrict "drone warfare."
At War on the Rocks, Jules Hurst proposes a tactical framework for a future in which fighter pilots control multiple drones.
A RAND report on innovation in the U.S. Air Force examines the role that drones have played in high-value targeting operations.
At the Asia Maritime Transparency Initiative, Heiko Borchert argues that unmanned undersea vehicles are unlikely to change the strategic calculus in the Pacific in the near future.
At the Wall Street Journal, Dan Gallagher writes that the stakes are high for GoPro's entry into the drone market.
Photographer Brian Siskind explores Kentucky's industrial past using a drone. (Nashville Public Radio)
Meanwhile, Andy Yeung, a Hong Kong-based photographer, offers an aerial view of urbanization. (Creators Project
Know Your Drone
Airbus Defense and Space announced that it has conducted three flight tests of its Zephyr T, a larger variant of the company's Zephyr 8 high-altitude suborbital satellite drone. (Flightglobal)
British firm Roke Manor Research has developed a system that enables unmanned helicopters to land on a moving vessel such as a boat. (Maritime Executive)
Jordan's King Abdullah II Design and Development Bureau unveiled three small surveillance and reconnaissance drones at the SOFEX arms show. (IHS Jane's 360)
Ford has filed an application to patent a drone deployment system for self-driving cars. (PCMag)
A team at Stanford University is developing a system that allows quadcopter drones to perch on vertical and inverted surfaces. (Spectrum IEEE)
Israeli contractor Elbit Systems announced that it has conducted successful cargo air drop tests with its Flying Elephant unmanned aircraft. (Flightglobal)
The U.S. Air Force and Navy conducted a simulated exercise as part of an effort to better integrate the MQ-1 Predator into maritime operations. (USAF Press Release)
The Defense Advanced Research Projects Agency announced that it will soon be ready to conduct live tests of its Collaborative Operations in Denied Environment software system, which enables drones to fly in complex missions. (IHS Jane's 360)
Meanwhile, DARPA is nearing completion of its loitering Submarine Hold At Risk unmanned undersea vehicle. (IHS Jane's 360)
And DARPA is funding an initiative to develop undersea acoustic transmitters that will serve as an undersea navigation constellation for undersea drones. (Draper Press Release)
U.S. firm Amimon has unveiled an HD transmission video system for First Person View drone racing. (Amimon Press Release)
U.S company Periscope has announced that DJI drone users will be able to live stream flight footage through its service. (The Verge)
The U.S. Air Force has issued a Request for Information for machine-to-machine teaming software for swarming drones. (Defense Systems)
A researcher at AT&T Labs has proposed an Internet-of-Things-style system for integrating drones into the national airspace system. (Motherboard)
O-Robotix, a California-based startup, is developing low-cost underwater drones for aquaculture operations. (IEEE Spectrum)
Meanwhile, another California startup, Ocean Aero, unveiled the Submaran S-10, an underwater drone that can carry up to 50 pounds of payload. (NBC San Diego)
The U.S. Department of Homeland Security and the University of North Dakota are partnering to study the uses of unmanned aircraft, as well as technologies to counter rogue drones. (DHS Press Release)
Drones at Work
Consulting firm PwC is launching a drone services business for real estate and construction surveys in Poland. (Fortune)
Researchers from Duke University using drones to study elephant populations in Gabon found that the animals were agitated by the unmanned aircraft. (The Atlantic)
A drone racing event in the city of Ballarat, Australia drew competitors from across the country. (ABC)
An Australian drone hobbyist captured aerial footage that appears to show a pod of false killer whales hunting a shark. (Motherboard)
The Naperville Fire Department in Illinois received permission from the FAA to conduct drone operations. (Chicago Tribune)
German surveying firm MAVinci successfully flew a drone from a location at 4,150 meters above sea level in Tibet. (GPS World)
Slate used a consumer drone to test how much it could see when used to peep inside a willing participant's window.
A man participating in a medieval reenactment in Russia used a spear to bring down a drone that was filming the event. (Motherboard)
Researchers in Siberia used drones to track and observe families of bears in a remote natural reserve. (Mirror)
The Turkish military announced that it plans to deploy domestically produced armed drones to the country's border with Syria. (Yeni Şafak)
German delivery company DHL has conducted further tests of its Parcelcopter drone delivery system. (Gizmag)
A group of activists in Atlanta flew a drone over certain neighborhoods to draw attention to the city's blight. (AJC)
The U.S. Marine Corps received its first set of Lockheed Martin K-Max optionally manned helicopters. (USMC Life)
Authorities in Ohio are using a drone to assess damage to a large city courthouse. (Columbus Telegram)
Industry Intel
AT&T awarded drone services firm Montico Inc. a contract to survey telecommunication towers. (Fresno Bee)
UPS is partnering with drone manufacturing company Zipline to set up a drone delivery network in Rwanda. The company will reportedly invest $800,000 in the project. (Courier-Journal)
Texas drone company Aero Kinetics is suing Strat Aero for $1 million after the latter retracted an acquisition deal. (Star-Telegram)
Mountain Dew will sponsor a one-hour drone racing television special that will be hosted at the Sepulveda Dam in Los Angeles this summer. (Variety)
For updates, news, and commentary, follow us on Twitter. The Weekly Drone Roundup is a newsletter from the Center for the Study of the Drone. It covers news, commentary, analysis and technology from the drone world. You can subscribe to the Roundup here.
tags:
c-Aerial
,
Center for the Study of the Drone Center for the Study of the Drone at Bard College
,
drone center's weekly roundup
---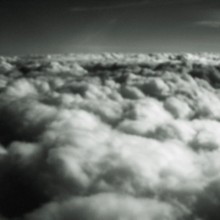 Center for the Study of the Drone at Bard College
a research and education initiative that brings together creative thinking and perspectives from a wide variety of academic fields to help the public better understand the drone and its implications.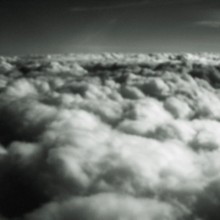 Center for the Study of the Drone at Bard College a research and education initiative that brings together creative thinking and perspectives from a wide variety of academic fields to help the public better understand the drone and its implications.