News
A U.S. Court of Appeals has struck down the Federal Aviation Administration's drone registration requirement for recreational operators. The federal court ruled that the registration system violates the 2012 FAA Modernization and Reform Act, which does not grant the FAA the authority to regulate hobby aircraft. More than 820,000 people have registered their drones with the FAA since the requirement was implemented in 2015. (Recode)
Commentary, Analysis, and Art
At the Harvard Business Review, Chris Anderson examines the economic potential of drones to transform industries like construction.
At Wired, Rhett Allain studies the physics of a quadcopter in flight.
In a statement, Senator John Hoeven (R-ND) urges the Department of Defense to develop an air traffic management system for drones. (Press Release)
In a speech at the Special Operations Forces Industry Conference, General Raymond Thomas said that armed ISIS drones were the "most daunting problem" of the past year. (DefenseNews)
The U.S. Appropriations Subcommittee on Transportation, Housing and Urban Development held a hearing on drones and self-driving cars.
At the Indianapolis Star, Ryan Martin writes that police departments in Indiana are pushing back against a state law that prohibits police from using drones for surveillance.
At War is Boring, David Axe looks at how the U.S. Air Force is using robotic F-16 fighters to test the teaming of manned and unmanned aircraft in combat.
At The Strategy Bridge, Brian M. Michelson considers the challenge of accountability in autonomous weapons.
At the Intercept, Shuaib Almosawa and Murtaza Hussain write that family members of individuals killed in a U.S. drone strike are disputing claims that the men were members of al-Qaeda.
At Vox, Timothy B. Lee writes that artificial intelligence is "getting more powerful, and it's about to be everywhere."
At Popular Science, Kelsey D. Atherton looks at how ISIS is developing remote-controlled weapons that appear similar to some of the earliest drones.
At Ars Technica, Megan Geuss visits a drone racing event to discover the appeal that draws would-be racers to the budding sport.
The Digital Forensic Research Lab look at how separatists in Ukraine use drones and text messages to spread propaganda.
Paint By Drone, a graffiti drone system, will create its first two installations in Berlin and Turin later this year. (Progrss)
Know Your Drone
Amazon announced that is has started development of an air traffic management system for its delivery drones. (Bloomberg)
Researchers from MIT's Computer Science and Artificial Intelligence Laboratory and ETH Zurich in Switzerland are developing systems that enable drones to maintain the exact framing of a scene specified by the operator. (Engadget)
The U.S. Naval Research Laboratory is working to develop solar-powered unmanned aircraft that can remain aloft for extended periods. (R&D Magazine)
Maritime firms Yara and Kongsberg are partnering to develop an autonomous electric cargo ship that produces zero emissions. (Unmanned Systems Technology)
An official at the U.S. Army's Tank Automotive Research, Development and Engineering Center has said that the service's next tank will have the ability to operate aerial drones. (War is Boring)
In a test, a robotic co-pilot system developed by Aurora Flight Sciences successfully landed a simulated Boeing 737 commercial airliner. (Aviation Week)  
Researchers at the Georgia Institute of Technology are developing drone swarms in which the aircraft are protected by a virtual bumper area that prevents them from crashing into each other. (Engadget)
The Air Force Research Laboratory released a rendering of what appears to be its planned Low Cost Attritable Aircraft Technology drone. (The Drive)
Meanwhile, the Air Force Research Laboratory presented a number of unmanned aircraft projects at the second biennial Department of Defense Lab Day, including the Ninja counter-drone system and the Low Cost Attritable Aircraft Technology Program. (Press Release)
U.S. firm Endeavor Robotics unveiled a variant of its 710 Kobra ground robot armed with a 7.62mm machine gun. (Shephard Media)
The Unmanned Mine Counter Measure Integrated System, an unmanned undersea vessel built by Russian shipyard SNSZ, has been declared fully operational with the Kazakh Navy. (Press Release)
Singapore-based firm Zycraft announced that its Independent USV completed a test in which it was deployed in the South China Sea for a continuous period of 22 days. (IHS Jane's 360)
The U.S. Air Force Research Laboratory is developing small unmanned aircraft that can be launched from AC-130 gunships or similar manned aircraft. (IHS Jane's 360)
During a trial operation off the coast of San Clemente Island, a U.S. Navy MQ-8B Fire Scout  drone helicopter served as a laser designation platform for a Hellfire missile fired from an MH-60S Knighthawk helicopter. (Press Release)
Drones at Work
Japanese fighter jets were scrambled in response to a drone operated by a Chinese vessel over disputed waters in the East China Sea. (Nikkei Asian Review)
A Jordanian Air Force F-16 fighter jet shot down a drone that was flying near the Syrian border.  (IHS Jane's 360)
Police in South Pasadena, California used a drone to aid in the search for a missing boy. (The Los Angeles Times)  
Officials in Elk City, Oklahoma enlisted students from Embry-Riddle Aeronautical University to survey damage from a recent tornado with a drone. (News9)
Two aerial inspection services companies, AirShark and Unmanned Experts, used drones to inspect a crucial railroad bridge in New York State. (Unmanned Aerial Online)
The West Australia Police air wing is planning to test drones for a range of operations including investigations and search and rescue missions. (The West Australian)
Researchers using drones to study narwhals found that the animals appear to use use their long, sharp tusks to stun their prey. (New Atlas)
U.S. startup DroneSeed has obtained FAA approval to operate multiple drones carrying agricultural payloads. (Unmanned Aerial Online)
Police in Brick Township, New Jersey have purchased a drone for search and rescue and scene documentation. (App.com)
As part of an inauguration ceremony for an unmanned aircraft runway, Virginia governor Terry McAuliffe flew in a remotely piloted airplane. (Press Release)
Researchers at the University of California are using drones to study tortoise habitats in the Mojave Desert. (IGIS)
The Les Nicolles prison in the the U.K. has installed a Sky Fence counter-drone system. (The Telegraph)
The Israeli Air Force is planning to replace its Sea Scan manned maritime patrol aircraft with the IAI Heron 1, a medium-altitude long-endurance drone. (UPI)  
Industry Intel
DroneWERX, a new initiative by the U.S. Special Operations Command and Strategic Capabilities Office, will focus on rapidly acquiring and fielding new drones and robots, swarms, and machine learning and artificial intelligence technologies for special operations. (DefenseNews)
The U.S. Special Operations Command has placed an urgent order for 325 AeroVironment Switchblade loitering munition drones. (Defense One) For more on loitering munitions, click here.
The U.S. Air Force awarded General Atomics Aeronautical Systems a $400 million contract for 36 MQ-9 Reaper aircraft. (DoD)
The U.S. Navy awarded Northrop Grumman Systems a $303.9 million contract modification for three Lot 2 MQ-4C Triton unmanned aircraft and associated equipment. (DoD)
The U.S. Navy awarded Leidos a $299,570 contract for the Open Ocean Counter Unmanned Underwater Vehicle. (FBO)
The Defense Innovation Unit Experimental awarded FlyMotion a $35,388 contract for DJI drones. (FBO)
Delphi will collaborate with BMW, Intel, and Mobileye to develop and field automated vehicles by 2021. (Associated Press)
Silverstone, the British racing circuit, has reportedly contracted Drone Defence to provide counter-drone systems for the Formula 1 race in July. (The Sun)
The University of Aarhus in Denmark awarded YellowScan a $114,316 contract for a UAS LiDAR solution for surveying. (Ted)
Saudi Arabia launched the Saudi Arabian Military Industries, a state-owned military industrial company that will manufacture drones, as well as a variety of other military systems and equipment. (Reuters)
Amazon will open a research center outside of Paris that will focus on developing its Prime Air drone delivery concept. (Venture Beat)
For updates, news, and commentary, follow us on Twitter. The Weekly Drone Roundup is a newsletter from the Center for the Study of the Drone. It covers news, commentary, analysis and technology from the drone world. You can subscribe to the Roundup here.
tags:
c-Aerial
,
Drone
,
drone center weekly roundup
,
robots
---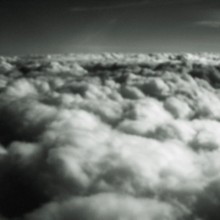 Center for the Study of the Drone at Bard College
a research and education initiative that brings together creative thinking and perspectives from a wide variety of academic fields to help the public better understand the drone and its implications.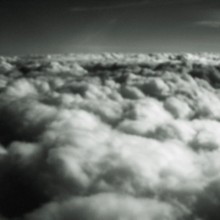 Center for the Study of the Drone at Bard College a research and education initiative that brings together creative thinking and perspectives from a wide variety of academic fields to help the public better understand the drone and its implications.