At the Center for the Study of the Drone
Are drones a revolutionary technology? What exactly do we mean when we say "the drone revolution"? This semester at Bard College, the Center taught an undergraduate seminar exploring these very questions. Here's what we covered and what we learned.
News
A U.S. drone strike killed Mullah Akhtar Mohammad Mansour, the leader of the Afghan Taliban. The strike took place in Pakistan's southwest Baluchistan province. "He is an individual who as head of the Taliban was specifically targeting U.S. personnel and troops inside of Afghanistan," President Obama said in a statement.
The Federal Aviation Administration and the Federal Bureau of Investigation tested a system for detecting rogue drones at New York's John F. Kennedy International Airport. The tests, which took place on May 2, involved different multirotor and fixed-wing drones. The FAA conducted similar experiments earlier this year. (The Verge)
Meanwhile, the FAA released a database of the locations of registered drone users in the United States. In a statement, the FAA said that it withheld street addresses of individual users in the interest of protecting privacy. (Drone360)
The National Telecommunications & Information Administration released privacy guidelines for drone users. The voluntary "Best Practices" are the result of year-long study by a panel of consumer privacy advocates, industry representatives, and federal government regulators. (Associated Press)
A U.S. Air Force report presented the service's vision for the future of small unmanned aircraft systems. The "Small UAS Flight Plan" explores how small drones could enable emerging operational concepts such as swarming and manned-unmanned teaming. "SUAS offer a way to provide more capability and capacity to the warfighter," Lt. Gen. Robert Otto, the deputy chief of staff for intelligence, surveillance and reconnaissance, said in a statement. (Press Release)
Oklahoma Governor Mary Fallin signed into law a bill that places restrictions on drone use. House Bill 2599 is directed at preventing drones from flying near infrastructure such as power plants, oil and gas sites and rail yards. "Even with new FAA regulations, this should be fairly close in line with what they decide to do," State Senator Ron Sharp said in an interview with Fox 25.
Meanwhile, Georgia Governor Nathan Deal vetoed a bill that would have placed restrictions on drone use in the state. In a statement, Governor Deal said that he believed the federal government should be first to regulate drones. House Bill 779 was among more than a dozen bills vetoed by the governor last week. (Atlanta Journal Constitution)
Commentary, Analysis and Art
The Stimson Center held a panel discussion on potential issues associated with drone proliferation.
Meanwhile, the Center for a New American Security published a collection of essays that explores views on drone proliferation in France, Germany, Indonesia, Israel, Japan, Russia, Singapore, South Korea, and Vietnam.
At the Diplomat, Andrea Gilli and Mauro Gilli argue that drone proliferation will not alter the distribution of military power.
In response to the article in the Diplomat, a debate emerged on Twitter over the significance of drone proliferation. (Storify)
At Offiziere, Chris Biggers takes a look at satellite imagery of an airbase in northeast India where the Indian Air Force is operating an IAI Heron drone.
At the Daily Beast, David Axe examines the role that Chinese military drones are playing in patrols over the South China Sea.
At the Washington Post, Aqil Shah shares the results of a study in Pakistan that contradicts claims that drone strikes are feeding terrorism.
Also at the Washington Post, Karen DeYoung takes a look at why it is difficult to know how many people have died in U.S. counterterrorism operations.
TIME published a map of registered drone users in the United States.
At KSL.com, Dennis Romboy takes a look at the pushback against proposed drone regulations in Utah.
Meanwhile, the Electronic Frontier Foundation urged California lawmakers not to criminalize drone sports such as drone racing.
At the Wall Street Journal, A. Michael Froomkin and Ryan Calo debate whether individuals should be allowed to ban drones over their property.
At Slate, Margot E. Kaminski argues that the debate over privacy and drones should not ignore issues relating to information privacy and emerging technologies like facial recognition.
At IT Iberia, Anna Solana profiles various small Catalan drone companies that play an outsize role in the global market.
Chinese drone maker DJI released a statement criticizing a report that claims British police received 900 complaints about drones in 2015. (Amateur Photographer)
At Breaking Defense, Colin Clark takes a look at how the proliferation of small, affordable satellites and drones are giving rise to a debate over privacy.
In a podcast at Lawfare blog, Jefferson Powell discussed his recent book, Targeting Americans: The Constitutionality of the U.S. Drone War.
Also at Lawfare, Robert Chesney provides a guide to proposals for increased congressional oversight of American counterterrorism operations.
In a statement, Rep. Trey Gowdy (R-SC) complains that the Department of Defense has not provided the House Benghazi committee with the names of the operators of U.S. drones that were flying over Libya at the time of the 2012 attack. (Associated Press)
Know Your Drone
The U.S. Navy has confirmed that it intends to equip certain submarines and unmanned underwater vehicles with the AeroVironment Blackwing, a four-pound reconnaissance drone. (Engadget)
Meanwhile, AeroVironment unveiled a tethered surveillance multirotor drone that can remain airborne indefinitely. (Press Release)
South African startup Drone Scan has developed a device that allows drones to scan barcodes. The system could be used to update inventory in large warehouses. (CNN)
The South China Morning Post takes a tour of some of the drones and robots that were on display at the Consumer Electronics Show Asia.
U.K. firm Hybrid Air Vehicles is restarting flight tests of the Airlander 10, a large unmanned surveillance airship formerly known as the Long Endurance Multi-Intelligence Vehicle. (Defense News)
Popular Mechanics takes a closer look at EMILY, an unmanned lifeguard system.
The U.S. Navy is testing the Saab Waterborne Anti-IED Security Platform, a mine-hunting underwater drone. (Defense One)
Photography company Polaroid has unveiled three consumer drone models. (Press Release)
Chinese smartphone maker Xiaomi has released teaser images of its forthcoming multirotor consumer drone. (Mashable)
Corporación de la Industria Aeronáutica Colombiana and Airbus Defense and Space announced a partnership to design and manufacture an unmanned aircraft system for the Colombian military. (IHS Jane's 360)
The French Navy has begun testing of its Neuron unmanned combat aerial vehicle aboard the Charles de Gaulle aircraft carrier. (IHS Jane's 360)
Drones at Work
A team from Pennsylvania State University is exploring ways of pairing drones with geographical information systems in order to better track elephant poachers. (Penn State)
Pacific Gas and Electric Company and NASA are testing drones for spotting gas leaks on pipelines. (Silicon Beat)
The U.S. National Nuclear Security Administration is testing drones for use during radiological catastrophes. (CBS Las Vegas)
The Northern Plains UAS Test Site and North Dakota State University are testing an Israeli Elbit Systems Hermes 450 surveillance and reconnaissance drone for agricultural monitoring. (Times of Israel)
Organizers of the Euro 2016 announced that counter-drone measures will be deployed during the summer soccer tournament. (ABC News)
The Maine Principals' Association banned drone use at school athletic events. (Maine Public Broadcasting)
Aerial photography company L-Vision teamed up with the New York Times to capture aerial footage of a mass grave site in New York City.
The Jefferson County Sheriff's Office in Oregon has purchased a drone for search-and-rescue operations. (KTVZ)
The New York Police Department ran an active shooter drill that featured a simulated terrorist drone attack. (Gizmodo)
Meanwhile, in upstate New York, during an ordinance disposal exercise, an unmanned ground vehicle dealt with a downed multirotor drone that had a simulated explosive device attached to it. (Popular Science)
At a vineyard in Napa Valley, Yamaha Motor Corp conducted the first U.S. commercial crop spraying operation with a drone. (North Bay Business Journal)
Industry Intel
Sagem, a French defense contractor, will produce 14 Patroller medium-altitude long-endurance drones for the French Army. (United Press International)
The Government of Galicia in Spain is collaborating with Indra and Inaer to develop drones for civilian applications such as environmental conservation and firefighting. In total, $84.9 million will be invested in the project. (Air Traffic Management)
Drone maker AeroLift has partnered with Valmie Resources, Inc. to provide long-range deliveries of up to 14 pounds of goods to offshore oil and gas production platforms. (Press Release)

For updates, news, and commentary, follow us on Twitter. The Weekly Drone Roundup is a newsletter from the Center for the Study of the Drone. It covers news, commentary, analysis and technology from the drone world. You can subscribe to the Roundup here.
tags:
c-Aerial
,
center for drone studies
,
Center for the Study of the Drone Center for the Study of the Drone at Bard College
,
drone center's weekly roundup
---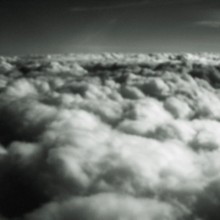 Center for the Study of the Drone at Bard College
a research and education initiative that brings together creative thinking and perspectives from a wide variety of academic fields to help the public better understand the drone and its implications.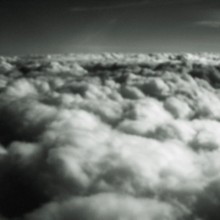 Center for the Study of the Drone at Bard College a research and education initiative that brings together creative thinking and perspectives from a wide variety of academic fields to help the public better understand the drone and its implications.