At the Center for the Study of the Drone
As more commercial drone users take to the sky, insurers are struggling to develop policies to cover the eventualities of flying. Meanwhile, insurance companies also want to fly drones themselves for appraisals and damage assessments. We spoke with Tom Karol, general counsel-federal for the National Association of Mutual Insurance Companies, to learn about the uncertain landscape that is the drone insurance industry.
News
Pakistan criticized the U.S. government for a drone strike that killed Mullah Akhtar Mansour, the leader of the Afghan Taliban. In a statement, Sartaj Aziz, foreign affairs special adviser to Pakistani Prime Minister Nawaz Sharif, said that the strike undermined attempts to negotiate a peace deal with the Taliban. "Pakistan believes that politically negotiated settlement remains the most viable option for bringing lasting peace to Afghanistan," Aziz said. (Wall Street Journal)
Commentary, Analysis and Art
The editorial board at the New York Times argues that the political and strategic consequences of a drone strike are not always immediately apparent.
Also at the New York Times, Vanda Felbab-Brown contends that the drone strike that killed Mullah Mansour "may create more difficulties than it solves."
At Lawfare, Robert Chesney considers what it would mean if the strike against Mullah Mansour had not been conducted under the Authorization for Use of Military Force.
At the National Interest, Elsa Kania and Kenneth W. Allen provide a detailed summary of China's push to develop military drones.
At Slate, Stephen E. Henderson writes that law enforcement officers have as much right under the law to fly a drone as a private citizen.
Also at Slate, Faine Greenwood offers an etiquette guide to flying a drone.
Jarrod Hodgson, an ecologist at the University of Adelaide in Australia, is calling for scientists and hobbyists to follow a code of conduct when using drones for wildlife research. (ABC News)
In testimony before the House Committee on Homeland Security, Subcommittee on Border and Maritime Security, Rebecca Gambler, the director of homeland security and justice at the Government Accountability Office, reviewed the Customs and Border Protection's drone program. (GAO)
At NBC News, Richard Engel reports from inside Creech Air Force Base, the Nevada home of U.S. drone operations.
At DroneLife.com, Malek Murison takes a look at a technological solution aimed at boosting the popularity of drone racing.
A report by the NPD Group found that drone sales increased by 224 percent between April 2015 and April 2016. (MarketWatch)
At Flightglobal, Beth Stevenson examines the German military's efforts to acquire advanced unmanned aircraft.
At Aviation Week, Tony Osborne considers the challenges that beset the Anglo-French project to develop the Taranis, an advanced fighter drone.
The Economist surveys the different drone countermeasures currently in development.
In Cities From the Sky, German photographer Stephan Zirwes captures aerial views of pools, beaches and golf courses. (Curbed)
Meanwhile, photographer Gabriel Scanu uses a drone to capture the scale of Australia's landscapes. (Wired)
Know Your Drone
Chinese smartphone maker Xiaomi unveiled two consumer multirotor drones. (Wired)
DRS Technologies partnered with Roboteam to develop an anti-IED unmanned ground vehicle for the U.S. Army. (Press Release)
Belgian startup EagleEye Systems has developed software that allows commercial drones to operate with a high degree of autonomy. (ZDNet)
Estonian defense firm Milrem announced that its THeMIS unmanned ground vehicle has passed a round of testing by the Estonian military. (Digital Journal)
Defense contractor Raytheon is working to offer its Phalanx autonomous ship defense system as a counter-drone weapon. (Flightglobal)
Meanwhile, Raytheon and Israeli firm UVision are modifying the Hero-30, a canister-launched loitering munition drone, for the U.S. Army. (UPI)
3D printing services company Shapeways announced the winners of a competition to design 3D-printed accessories for DJI consumer drones. (3DPrint.com)
Cambridge Pixel released a radar display that can control multiple unmanned maritime vehicles. (C4ISR & Networks)
The Office of Naval Research released footage of LOCUST, a drone swarming system, in action. (Popular Science)
Drones at Work
Tom Davis, an Ohio-based engineer, offers the elderly the opportunity to fly drones. (Ozy)
Egyptian authorities used an unmanned undersea vehicle to search for debris from the downed EgyptAir flight in the Mediterranean. (Reuters)
Commercial spaceflight company SpaceX completed another successful landing of its Falcon 9 reusable rocket on an unmanned barge. (The Verge)
A South Korean activist group uses unmanned aircraft to drop flash-cards into North Korean territory. (CNN)
Hobbyists used a series of drones to make an impressive Star Wars fan film. (CNET)
The city of Denver partnered with Autodesk, 3D Robotics, and Kimley-Horn to make a drone-generated 3D map of the city's famous Red Rocks site. (TechRepublic)
The Town of Hempstead in Long Island, New York, is considering a ban on the use of drones over beaches, pools, golf courses, and parks. (CBS New York)
A man in Rutherford County, Tennessee told WKRN that his drone was shot at as he was flying near his home.
HoneyComb, a drone services startup, offers farmers the chance to view every inch of their farms from the air. (New York Times)
A drone resembling the Iranian Shahed-129 was spotted flying over Aleppo, Syria. (YouTube)
Images obtained by Fox News appear to show a Chinese Harbin BZK-005 drone on Woody Island, one of the Paracel Islands in the South China Sea.
Insurance giant Munich Re partnered with PrecisionHawk to use drones for assessing insurance claims. (Press Release)
The Australian Navy completed flight trials of the Boeing Insitu ScanEagle drone. (UPI)
Meanwhile, Australian energy company Queensland Gas, a subsidiary of Shell, will use a Boeing Insitu ScanEagle to conduct pipeline inspections. (Aviation Business)
The FAA granted the Menlo Park Fire Protection District permission to use drones during wildfires and other emergencies. (Palo Alto Online)
Industry Intel
Defense firm Thales sold its Gecko system, which uses radars and thermal cameras to detect drones, to an undisclosed country in Southeast Asia. (Press Release)
General Atomics Aeronautical Systems, Inc. announced collaborations with the University of North Dakota and CAE, Inc. to provide equipment for the new RPA Training Academy in Grand Forks, North Dakota. (Press Release)
Ultra Electronics secured an $18.4 million contract to provide engineering support to a NATO country for a surveillance drone. (IHS Jane's 360)
For updates, news, and commentary, follow us on Twitter. The Weekly Drone Roundup is a newsletter from the Center for the Study of the Drone. It covers news, commentary, analysis and technology from the drone world. You can subscribe to the Roundup here.
tags:
c-Aerial
,
center for drone studies
,
Center for the Study of the Drone
,
Center for the Study of the Drone at Bard Collegedrone center's weekly roundup
---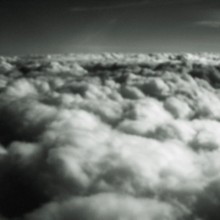 Center for the Study of the Drone at Bard College
a research and education initiative that brings together creative thinking and perspectives from a wide variety of academic fields to help the public better understand the drone and its implications.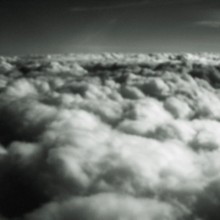 Center for the Study of the Drone at Bard College a research and education initiative that brings together creative thinking and perspectives from a wide variety of academic fields to help the public better understand the drone and its implications.