The Pentagon's 1033 program, which transfers excess military equipment to domestic law enforcement, has resulted in the proliferation of unmanned ground vehicles in police departments across the country. We combed through the 1033 program's records to identify and locate every surplus military robot that's now in use within the U.S., potentially at a police department near you. Here's our map.
News
A U.S. drone strike reportedly killed three people in Yemen. According to an unnamed local official who spoke with Agence France-Presse, the strike targeted three suspected members of al-Qaeda in the Arab Peninsula in the southern port city of Mukalla.
The families of the victims of a U.S. drone strike in Yemen filed suit in federal court in Washington D.C. to have the strike be declared unlawful. The lawsuit, which seeks no monetary damages, seeks to improve transparency and accountability surrounding the targeted killing program. The suit was filed by Faisal bin Ali Jaber with assistance from Reprieve, a London-based human rights advocacy group. (New York Times)
The Times of London reports that intelligence collected by GCHQ, Britain's equivalent of the NSA,contributed to the targeted killing of Rashid Rauf, a dual citizen of Britain and Pakistan who was involved in the planning of the 2005 London bombings.
The Huffington Post reports that U.S. lawmakers in Congress have included in a draft of the Fiscal Year 2016 defense spending authorization bill a proviso that would transfer control of the targeted killing program from the CIA to the Department of Defense. According to an unnamed U.S. government official who spoke with the Post, the proviso is included in the classified portion of the Senate's National Defense Authorization Act. For more on the defense spending bills, click here.
Commentary, Analysis and Art
The Center for a New American Security released a report on the proliferation of drone technology. Associate Fellow Kelley Sayler examines the capabilities of these systems and the security implications of proliferation.
In a speech at the offices of McKenna Long & Aldrige, Jim Williams, the former director of the FAA's UAS Integration Office, predicted that delivery drones will be "fairly routine" in rural areas within five years. (Washington Post)
At the Los Angeles Times, W.J. Hennigan and Melody Petersen take a look at the growth potential of California's drone industry.
At Geographical Imaginations, Derek Gregory examines the digital networks that support the U.S. military's drone operations.
At The Verge, James Vincent writes that first-person drone racing is drawing a growing number of dedicated fans.
Meanwhile, at Mashable, Jenni Ryall reports on the underground drone racing scene in Australia.
At Gizmodo, Bryan Lufkin speaks with drone engineers about the nine biggest misconceptions around the technology.
At Vantage, Laurence Cornet discusses drones and the future of photojournalism with Tomas van Houtryve. For our interview with van Houtryve, click here.
At GeoSpatial Innovations Inc., Mike Hamsa considers how drones could affect the operations of utility companies.
At Vice, Arthur Holland Michel talks with graffiti artist Katsu about how to create your own graffiti drone.
At Mother Jones, Kishore Hari speaks with DJI's Eric Cheng about three contributions drones are making to science.
At the Wall Street Journal, Sarah Nassauer writes that Sam's Club is betting that drones will be a big seller this year and is stocking its shelves with dozens of models.
At Bellingcat, Christian Borys was able to take a closer look at what is believed to be a Russian drone that crashed in Ukraine.
Know Your Drone
Chinese drone maker DJI has released a sense and avoid system that allows its drones to autonomously avoid obstacles. (The Verge)
Defense contractor Israel Aerospace Industries has completed advanced testing of its Harop Loitering Munition, an explosive drone that is capable of loitering over a target for up to six hours before striking. (Newsweek)
French hobby drone maker Parrot has unveiled three new variants of its Rolling Spider micro-drone, one of which is capable of skimming across water. (Gizmodo)
A team at NASA's Langley Research Center has figured out how to make its 10-propeller GL-10 Greased Lightning drone inaudible from just 30 meters away. (New Scientist)
Defense contractor Controp has unveiled a radar capable of detecting small drones. (Aviation Week)
Drones at Work
In Indonesia, drones are helping an indigenous community protect its land from illegal loggers and miners. (Slate)
Several radio stations across the country are reportedly looking into acquiring drones. (TV Technology)
Microsoft launched a program that aims to use drones and other emerging technologies to help combat the spread of disease. (Popular Science)
The Weekly Drone Roundup is a newsletter from the Center for the Study of the Drone. It covers news, commentary, analysis and technology from the drone world. You can subscribe to the Roundup here.
tags:
c-Aerial
,
cx-Politics-Law-Society
,
drones
,
UAVs
---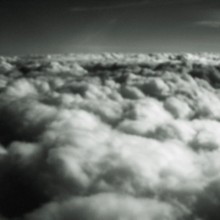 Center for the Study of the Drone at Bard College
a research and education initiative that brings together creative thinking and perspectives from a wide variety of academic fields to help the public better understand the drone and its implications.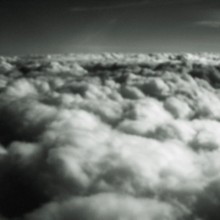 Center for the Study of the Drone at Bard College a research and education initiative that brings together creative thinking and perspectives from a wide variety of academic fields to help the public better understand the drone and its implications.