News
A federal judge ruled that the Federal Aviation Administration has the authority to require Austin and Bret Haughwout to turn over documents relating to two homemade drones. In 2015, the Haughwouts built multirotor drones that were equipped with a handgun and a flamethrower. The FAA is seeking to determine whether the Haughwouts benefited financially by creating and publicizing the drones. (Ars Technica)
A court in the United Kingdom sentenced a man to 14 months in jail for using a drone to deliver contraband into a prison on the Isle of Sheppey in Kent. Daniel Kelley, 27, is the first person to be jailed for drone smuggling. (The Guardian)
Commentary, Analysis and Art
At the Motley Fool, Travis Hoium writes that the energy industry will soon see the wide-scale adoption of commercial drones.
At Wired, Rachel Stohl and Shannon Dick argue that FAA drone regulations will benefit the U.S. drone industry and "catalyze American innovation in the global marketplace."
At FlightGlobal, Leigh Giangreco argues that a $40.8 million U.S. Air Force contract to Kratos for an experimental drone system signals a "turning point" for the tactical drone market.
At the Washington Post, Kevin Sullivan, Tom Jackman and Brian Fung consider the use of a robot to kill Micah Johnson in the context of the broader public debate over drones and technology.
At the San Francisco Chronicle, Kathleen Pender investigates the challenges facing drone operators who seek to insure their drones.
Also at the San Francisco Chronicle, Kathleen Pender asked four insurance providers whether their homeowners plans cover damages caused by drones.
At the Australian Strategic Policy Institute, Andrew Davies and Malcolm Davis argue that it's time for Australia to look into acquiring a combat drone.
At the National Interest, Cortney Weinbaum considers how U.S. government departments are approaching the development of artificial intelligence.
At the Center for International Maritime Security, Marjorie Greene examines how the U.S. Navy is integrating autonomous capabilities into plans for its next generation of drones.
At the Daily Signal, Jason Snead writes that flying Star Wars "Battle Quad" drones could land operators in legal trouble.
At Fstoppers, Ty Poland takes a look at the subjects that the certification tests for U.S. drone pilots might cover.
At The Wire, Shashank Reddy and Tarun Krishnakumar argue that India's draft drone regulations will "stifle innovation, raise operational risks, and create substantial uncertainty."
At Drone Laws Blog, Mark Del Bianco argues that a new law in Utah giving firefighters the authority to disable drones "conflicts with a number of federal laws and regulations."
At Drone Wars UK, Chris Cole considers different European initiatives to acquire or develop military drones.
At Aviation Week, Graham Warwick writes that an airship mothership could extend the range of tactical combat drones.
At CBC News, Murray Brewster takes a look at how the Canadian government is progressing in its effort to acquire military drones.
Know Your Drone
Facebook announced that it carried out the first functional test flight of Aquila, the company's ultra-high-altitude long-endurance drone that will be used to beam Internet to remote areas. The flight took place in late June at Yuma Proving Ground in Arizona and lasted 96 minutes. (The Verge)
Amazon has been awarded a patent for delivery drone docking and recharging stations that would be mounted on tall structures such as lamp posts and churches. (CNBC)
Teal, a U.S. startup founded by an 18-year-old, is developing a modular consumer drone that can fly at speeds of up to 85 mph. (Wired)  
U.S. commercial drone maker 3DR has developed a gimbal for mounting FLIR thermal cameras on its Solo multirotor drone. (ZDNet)
Toy maker Propel has unveiled a series of drones modelled on the spacecraft from "Star Wars." (The Verge)
Two U.S. firms, Drone Media and Astral AR, are partnering to modify small unmanned aircraft for search-and-rescue operations. (Savannah Now)
At a recent talk, the U.S. Navy's program executive officer for submarines described how the next generation of nuclear submarines might be accompanied by unmanned undersea vehicles modelled on the remora, a small fish that attaches itself to larger animals such as sharks. (Defense One)
A Kickstarter campaign is seeking to raise funds for a drone that can map, detect, and detonate land mines. (The Verge)
Aerospace firm Drone Aviation has unveiled the Bolt, a tethered coaxial helicopter drone. (Press Release)
Researchers at the Singapore University of Technology and Design and Oregon State University in Corvallis have developed a system that enables a swarm of drones to autonomously navigate through forests. (New Scientist)   
Commercial drone maker Walkera has unveiled the Voyager 4, an aerial photography quadcopter. (Yahoo!)
The Canadian Armed Forces announced a new satellite network that will be used in tandem with drones to monitor the Arctic. (Motherboard)
Drones at Work
7-Eleven partnered with U.S. drone startup Flirtey to deliver various food items to a house in Nevada. (Fortune)
A New Zealand man is developing drones that are being used by Borneo's forestry service to monitor illegal logging. (Stuff)
Television company FOTV has launched Drone TV, the first 24/7 channel dedicated to drone racing. (Sports Illustrated)
Meanwhile, a drone race took place in a 100-year-old former denim factory in North Carolina. (Charlotte Observer)
Police in Arizona used drones to search for a missing 10-year-old boy. (ABC 15)
A teenager in Washington used his drone to pursue two thieves who had stolen his boat. The footage was given to local police who then arrested the suspects. (ABC)
Fire Marshals in Kansas used a drone to gather aerial data on a burned apartment building. (WIBW)
The Menlo Park Fire Protection District in California has received approval to operate drones for firefighting operations. (KCBS)
A man was arrested in Britain for flying a drone over a soccer game between Liverpool and Huddlesfield Town. (BBC)
The makers of OpenROV used the underwater robot to get a closer look at the SS Tahoe, a 19th century steamship that lies deep in Lake Tahoe, Nevada. (BBC)
Industry Intel
The U.S. Air Force awarded General Atomics Aeronautical Systems Inc. a $31.8 million delivery order as part of a previously awarded contract for Block 25 and Block 30 ground control stations. (Contract Announcement)
The U.S. Army awarded CyPhy Works a contract for the Persistent Aerial Reconnaissance and Communications system, a tethered drone. (Press Release)
The Department of Commerce awarded Aerial Imaging Solutions LLC a $33,200 contract for a small hexacopter drone for the National Marine Fisheries Service. (FedBizOpps)
Meanwhile, the National Oceanic and Atmospheric Administration is soliciting vendors to provide unmanned surface vehicles for scientific research. (FedBizOpps)
The German military signed an agreement to lease a Heron 1 surveillance drone from Israel Aerospace Industries for Bundeswehr peacekeeping missions in Mali. The contract is estimated to be worth $100 million. (Defense News)
Textron Systems, maker of the Shadow drone, reported strong second quarter earnings due in part to increased revenue from unmanned systems product lines. (Press Release)
Alta Vista Ventures agreed to purchase the unmanned aerial vehicle division of Pioneer Exploration Consultants Ltd, which specializes in providing drones for the mining and exploration industry. (Press Release)

The United States will provide Tunisia with a Boeing Insitu ScanEagle reconnaissance drone under a Foreign Military Sales deal. (FedBizOpps)
The Department of Homeland Security is soliciting vendors for a small surveillance and reconnaissance drone for the Customs and Border Protection agency. (FedBizOpps)
The Polish Ministry of Defense announced a plan to spend $21 billion on a variety of military equipment and weapons, including unmanned systems. (Defense News)
Velodyne LiDAR is partnering with Dibotics to develop drone mapping software systems. (POB Online)
FT Sistemas, a Brazilian drone manufacturer, made the first sale of the FT-100 unmanned air vehicle to the Brazilian Navy. (IHS Jane's 360)
The National Science Foundation awarded Virginia's Old Dominion University $899,477 to develop technical college courses on drones. (WSLS 10)
For updates, news, and commentary, follow us on Twitter. The Weekly Drone Roundup is a newsletter from the Center for the Study of the Drone. It covers news, commentary, analysis and technology from the drone world. You can subscribe to the Roundup here.
tags:
c-Aerial
,
The Drone Center Weekly Roundup
---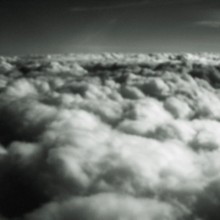 Center for the Study of the Drone at Bard College
a research and education initiative that brings together creative thinking and perspectives from a wide variety of academic fields to help the public better understand the drone and its implications.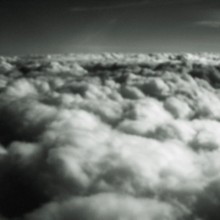 Center for the Study of the Drone at Bard College a research and education initiative that brings together creative thinking and perspectives from a wide variety of academic fields to help the public better understand the drone and its implications.