The United Kingdom's Civil Aviation Authority has unveiled a public awareness campaign to familiarize drone hobbyists with drone regulations. Under the CAA's rules, recreational drones must be kept below 400 ft., away from airports, and within the operator's line of sight. "Drone users must understand that when taking to the skies they are entering one of the busiest areas of airspace in the world," CAA Director of Policy Tim Johnson said. (Press Release)
A Lufthansa airliner on final approach to Warsaw's Chopin Airport reportedly came close to colliding with a drone. The crew of the Lufthansa flight from Munich, Germany told the airport's air traffic controllers that they had spotted a drone hovering at 2,500 ft. and around 300 ft. from the airplane. (BBC)
The United States Army acknowledged that it lost a MQ-1C Gray Eagle drone over Iraq. Major Genieve David, a spokesperson for U.S. Central Command, told BuzzFeed News that the drone crashed after controllers lost communication with the aircraft. The announcement came after photos of Iraqi civilians posing with the downed drone began to circulate on social media.
Lawmakers in California are drafting legislation that would make it harder for civilians to fly drones near firefighting efforts. One bill, which was introduced by State Senator Ted Gaines and Assemblyman Mike Gatto, proposes that jamming technology be used to disable the drones. The bills come after several incidents in which drones have interrupted firefighting efforts. (NBC News)
The Connecticut teenager who built a drone that remotely fires a handgun was arrested after an altercation with a police officer. Austin Haughwout, a mechanical engineering student at the University of Connecticut, was reportedly charged with assault and interfering with a police officer and placed on a $20,000 bail. (Agence-France Presse)
The Indian Army appears to have decided not to purchase the RQ-11 Raven drone for its infantry forces. According to one unnamed source who spoke with the Times of India, the Raven does not meet the Army's requirements. Under a bilateral trade agreement, the United States and India were set to co-produce the Raven, a hand-launched mini-UAV made by Aerovironment.
Commentary, Analysis, and Art
The New America Foundation published a report on how to use drones for mapping, conservation, property rights, and human rights.
The U.S. Army published a report on the future of ground wars and the technologies that it envisions shaping the battlefield.
At the Wall Street Journal, Rebecca Howard takes a look at how New Zealand's government is tightening regulations in response to a growing domestic drone industry.
Also at the Wall Street Journal, Robert Wall writes that with the proliferation of drones, defense contractors are being called upon to develop anti-drone weapons.
Meanwhile, at Ars Technica, Cyrus Farivar has assembled a gallery of all the possible ways to defend against drones.
At Gizmodo, Bryan Lufkin writes that the only situation in which it might be legal to shoot down a drone is in self-defense.
A Japan Times editorial calls on Tokyo to regulate drones, but only in such a way that "regulations don't interfere with the expanding use of the still developing technology."
At Mashable, Blathnaid Healy summarizes the U.K.'s rules for drone hobbyists.
Oryx blog takes a look at two surveillance drones that crashed in Syria, concluding that they appear to have been made in Russia.
At Just Security, Laura Dickinson writes that Air Force and CIA contractors are assuming a greater role in drone operations, presenting new problems for transparency and accountability.
Also at Just Security, Kurt Sanger argues that CIA drone operators should not be thought of as members of the military under international law.
At Wired, Kevin Poulsen considers how one group of kidnappers used drones and other advanced technologies.
At Slate, Yu Dawei writes that while China's drone manufacturing industry is booming, Beijing has yet to develop a set of regulations to accommodate the aircraft. For more on Chinese drones, click here.
At NPR, Blake Farmer reports on how Air National Guard units that fly drones are pushing to fly more domestic missions.
At Politico, Leigh Munsil writes that lawmakers in Washington are fighting over whether to deploy more drones to patrol the U.S. border with Mexico. For more on the border patrol drones, click here.
At Al Jazeera, Jamie Doran and Najibullah Quraishi examine the effect that military drones have on civilians in Afghanistan.
At the Los Angeles Times, W.J. Hennigan and David S. Cloud write that a slew of recent drone strikes indicate that the U.S. is playing a greater role in the fight against al-Shabab in Somalia.
At Fast Company, Ainsley O'Connell takes a look at how mass-produced drones are outpacing self-built unmanned aircraft.
At Bellingcat, Elliot Higgins writes that Ukraine's Dnipro Battalion is using open-source analysis techniques to gather intelligence from their drone footage.
A car navigates an obstacle course filled with drones in "Car vs. Drones," a short video produced by The Creators Project.
Tested spoke with the director of the National Drone Racing Championships about the blossoming sport. (YouTube)
At Ozy, Renee Morad writes that drones are an increasingly popular tool in search and rescue missions.
On Mythbusters, Adam Savage and Jaime Hyneman test the theory that a small hobby drone could be lethal. (io9)
The Uplink
In The Uplink, we ask an expert, policy maker, or insider to comment on a current event in the world of drones.
In the past few weeks, there have been several incidents in which recreational drone users have flown drones near wildfires, interrupting aerial firefighting operations. What are the implications of the numerous recent instances of hobby drones interrupting the operations of aerial firefighting assets, and what could be done to address this safety issue?
Ella M. Atkins, Associate Professor of Aerospace Engineering at the University of Michigan
Today's drones can be flown with little to no skill or knowledge. The notion of a "clueless hobbyist" flying near manned aircraft and over people's heads has become a reality we must address or else place ourselves at risk of losing the freedom to fly. Last week, hobbyist drones interfered with firefighting in California, contributing to a horrific scenario where people in cars ran for their lives and watched their cars burn. There have been numerous reports of drones invading privacy, flying dangerously over people's heads, even flying near commercial manned aircraft. These stunts are dangerous and have primarily involved hobbyists. They must stop or people will continue to get hurt, perhaps even killed, and hobbyists will find themselves heavily regulated by the FAA and banned by states and local communities.
Every drone operator is responsible for flying safely. Advisory Circular 91-57—Model Aircraft Operating Standards—offers common sense rules for low-altitude model aircraft flight, such as "Select an operating site that is of sufficient distance from populated areas," and "Give right of way to, and avoid flying in the proximity of, full-scale aircraft." Both of these rules were violated by the hobbyists who interfered with firefighters in California last week. The FAA cannot enforce AC 91-57 because it doesn't have much presence away from airports and because AC 91-57 is voluntary. This leaves ground-based law enforcement to apply "laws of the land" to the "immediate reaches of the sky"—a situation we as a nation need to recognize ASAP.
Know Your Drone
A team at the Swiss Federal Institute of Technology has developed an artificial compound eye, inspired by insect eyes, which could be used to give drones better vision capabilities. (Economist)
Sony has announced that it is establishing a company that will offer aerial imaging services with drones of its own design. (Computer World)
A team at the University of Southampton has tested a 3D-printed, catapult-launched drone from a Royal Navy ship off the coast of England. (Press Release)
Bloomberg Business takes a closer look at Google's bid to become involved in a NASA-led initiative to develop an air traffic control system for drones.
The U.S. Army is developing a chain gun for shooting down small enemy drones. (War is Boring)
At this year's U.S. military Black Dart exercises, contractors will be testing out a variety of anti-drone systems. (New York Post)
Defense contractor Israel Aerospace Industries and Florida company Cella Energy have won a grant to develop a hydrogen fuel cell for drones. (UPI)
Drone maker Tayzu Robotics has partnered with network provider Verizon to integrate an autonomous flight and data collection system onto its commercial drones. (Press Release)
Drones at Work
Ninox Robotics, an Australian company, is testing ways of using drones to track down feral animals in Queensland and New South Wales. (Mashable)
The Pentagon will begin deploying MQ-4C Triton drones, the Navy's equivalent of the Air Force's RQ-4 Global Hawk, to a U.S. air base in Guam. (Flight Global)
Actor Patrick Stewart is helping Ocean Alliance, a conservation group, raise money to build a fleet of drones that will collect data on whales. (Digital Trends)
The Race for Water Odyssey, a water preservation foundation, is using drones to map ocean plastic pollution. (National Geographic)
Uber used drones to deliver ice cream to customers in Singapore. (CNET)
A hobbyist used a drone to rescue another drone that his roommate had crashed on their neighbor's roof. (YouTube)
The Weekly Drone Roundup is a newsletter from the Center for the Study of the Drone. It covers news, commentary, analysis and technology from the drone world. You can subscribe to the Roundup here.
tags:
c-Aerial
,
drones
,
UAVs
---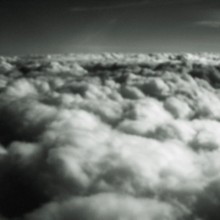 Center for the Study of the Drone at Bard College
a research and education initiative that brings together creative thinking and perspectives from a wide variety of academic fields to help the public better understand the drone and its implications.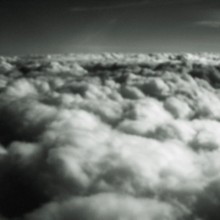 Center for the Study of the Drone at Bard College a research and education initiative that brings together creative thinking and perspectives from a wide variety of academic fields to help the public better understand the drone and its implications.