On Friday, the Federal Aviation Administration released a database of over 600 incidents in which drones interfered with the national airspace and, in some cases, came close to colliding with manned aircraft. We analyzed this data to draw preliminary conclusions about the nature of these incidents.
The Federal Aviation Administration has banned drones from flying around Philadelphia during the visit of Pope Francis in late September. The restricted airspace is part of an expansive security effort in preparation for the Pope's tour around the United States. It will be implemented at the request of the Department of Homeland Security. (Reuters)
The Wall Street Journal reported that the U.S. Department of Defense is planning to sharply increase the number of drone surveillance flights it operates in the coming years. In order to keep up with demand from military commanders, and amid increasing unrest in various regions, the Air Force intends to increase the number of flights by 50 percent to 90 per day by 2019.
Meanwhile, Defense One reported that the Air Force has turned to a military contractor for help in flying surveillance drones. General Atomics, the manufacturer of the Predator and Reaper drones, began to fly the intelligence-gathering missions for the Pentagon earlier this month. The Air Force has struggled in recent months to find enough crew members to fly its drone missions.
The California State Legislature held a hearing on the risks posed by drones to firefighting efforts. The Joint Legislative Committee on Emergency Management and the Senate Judiciary Committee hosted representatives from state and federal emergency services agencies and the drone industry. Ken Pimlott, the head of California's Department of Forestry and Fire Protection, told the lawmakers that irresponsible drone use is "placing our air crews, our pilots, in immediate danger." (Los Angeles Times)
Some stores in New Jersey's Newark International Airport will stop selling toy drones following a request from the Port Authority of New York and New Jersey. The drones were available for purchase at Brookstone and Hudson News outlets. (New York Magazine)
A man in San Diego was arrested after he used his shirt to bring down a drone. Augustine Lehecka, 53, claimed that the drone was hovering close to his family during a visit to the beach and said he was concerned about their safety. The San Diego District Attorney declined to press charges against Lehecka, who was booked for felony vandalism. (San Diego Union-Tribune)
Commentary, Analysis, and Art
At Popular Mechanics, Chris Clarke takes a look at a service that is helping pilots of manned aircraft to identify the flight paths of drones.
At Newsweek, Lauren Walker argues that birds are a greater threat to commercial airliners than drones.
At USA Today, Jim Hall argues that in order to prevent an accident, the FAA needs to ban drones until regulations are in place.
The Washington Post editorial board proposes policies that might reduce the chances of a collision between a manned airplane and a drone.
At PetaPixel, Adam Derewecki takes a look at whether a camera with a telephoto lens is better than a drone at taking shots from a distance.
At Mashable, Christopher Miller takes a closer look at how drones are used by rescuers to find migrants in the Mediterranean.
At Bellingcat, Elliot Higgins analyzes satellite imagery of China's Divine Eagle drone. For more on China's drones, click here.
At IEEE Spectrum, Paul Scharre and Michael C. Horowitz argue that a ban on offensive autonomous weapons first requires a definition of what constitutes a "killer robot."
At the Wall Street Journal, Christopher Mims argues that instead of a blanket ban on researching drones and autonomous technologies, exports of these systems should be tightly controlled.
At the Washington Post, Joel Achenbach weighs the different arguments for and against a ban on autonomous weapons.
At Defense One, Heather Roff argues that the development of autonomous weapons could "spark an arms race that would increase the likelihood of wars."
At the MIT Technology Review, Tom Simonite writes that blinking LED "license plates" could help law enforcement keep track of drones.
At Market Watch, Sally French profiles a new drone film festival that is scheduled to take place in San Francisco this Fall.
At the Guardian, Terry Macalister writes that insurance companies are getting anxious about increasing numbers of drones in the airspace.
The Uplink
In The Uplink, we ask an expert, policy maker, or insider to comment on a current event in the world of drones.
A team of researchers from four U.S. universities has received a $6 million grant from the National Science Foundation to develop a drone that will be used to study atmospheric conditions. What will the team look to achieve with this project, how will it affect weather forecasting, and why are drones particularly well-suited for meteorological studies?
Jamey D. Jacob Professor of Aerospace Engineering, School of Mechanical and Aerospace Engineering, Oklahoma State University, Principal Investigator
In short, our goal is to develop capabilities that will allow meteorologists and atmospheric scientists to use unmanned aircraft as a common, useful everyday tool. Currently, we know that systems can be used for meteorological measurements, but they are far from being practical or robust for everyday field measurements by the average meteorologist or scientist. In particular, unmanned aircraft are well suited for the lower atmosphere, namely the lower boundary layer, where much of the weather phenomena begin and is home to all of the weather we experience. Due to its proximity to the ground and its transient nature, current technologies have severe limitations: manned aircraft are too dangerous or expensive to fly near the ground; radar cannot see over the horizon and do not measure all of the important thermodynamic parameters forecasters need; and weather balloons have too short of a duration at low altitudes to provide useful information, particularly during transient events such as severe storms or fronts. This data will be used to improve our understanding and develop more accurate forecasting models in the near future.
Know Your Drone
According to unnamed sources who spoke to Reuters, the Department of Homeland Security, the Federal Aviation Administration, and the Defense Department are working together to develop electronic countermeasures to disable drones.
A startup called Transwheel has unveiled a concept for ground-based drone deliveries. (Daily Mail)
Snake River, an ammunition company, has unveiled a line of shotgun shells that it claims are designed for shooting down drones. (PetaPixel)
Popular Mechanics takes a closer look at the Israel Aerospace Industries Harop, a kamikaze drone equipped with a 50 lb. warhead.
Defense contractor Lockheed Martin has announced that it is developing a possible replacement aircraft for its U-2 high-altitude surveillance plane, which is currently at risk of being phased out from the U.S. Air Force in favor of the Global Hawk, a high-altitude drone. (Flight Global)
The U.S. Air Force is looking to retire its entire fleet of MQ-1 Predator drones. The Predator was the first weaponized drone to be used by the U.S. (Foxtrot Alpha)
Startup Skycatch, which develops drones and software for unmanned aerial operations, has secured $22 million in venture funding. (Wall Street Journal)
A competition to develop 3D-printed accessories for quadcopter drones was won by Fusion Imaging, which proposed an attachment that allows drones to land on water. (3D Print)
A pro-Ukraine activist group is raising funds to develop a new surveillance drone to support Ukrainian military operations. (Flight Global)
Drones at Work
Russia is using Orlan-10 drones to help identify targets for artillery. (War is Boring)
In the energy industry, drones are being used to inspect structures like oil rigs and flare stacks. (Bloomberg Business)
Nevada-based Desert Research Institute is taking a look at how drones can aid firefighters instead of hindering them. (Capital Public Radio)
Marijuana dispensary Trees has announced that it plans to deliver its products to customers via drone. (The Daily Dot)
The Weekly Drone Roundup is a newsletter from the Center for the Study of the Drone. It covers news, commentary, analysis and technology from the drone world. You can subscribe to the Roundup here.
tags:
c-Aerial
,
drones
,
UAVs
---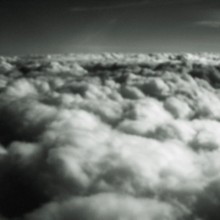 Center for the Study of the Drone at Bard College
a research and education initiative that brings together creative thinking and perspectives from a wide variety of academic fields to help the public better understand the drone and its implications.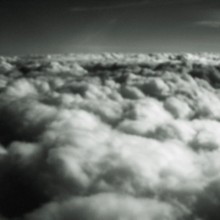 Center for the Study of the Drone at Bard College a research and education initiative that brings together creative thinking and perspectives from a wide variety of academic fields to help the public better understand the drone and its implications.