September 12, 2016 – September 18, 2016
News
A U.S. airstrike in Syria reportedly killed Wael Adel Salman, the information minister for the Islamic State group. According to a U.S. official who spoke with CNN, the strike, which was carried out by a drone, targeted a house outside of Raqqa. In a statement, Pentagon spokesperson Peter Cook said the strike took place on September 6.
The U.S. Federal Aviation Administration announced that over 550,000 unmanned aircraft have been registered with the federal government since February, more than twice the total number of manned aircraft operated in the U.S. All drone users, including recreational operators, are required to register their unmanned aircraft with the FAA. (Associated Press)
The Syrian Armed Forces claimed that it shot down an Israel Defense Forces drone over southwest Syria. According to a statement issued by the Syrian military's General Command, its forces brought down the unmanned aircraft in Quneitra province. The IDF has denied the claim. (CNN)
Los Angeles County sheriffs used an unmanned ground vehicle to snatch a rifle from a murder suspect, ending an hours-long standoff. It was the first time that an unmanned ground vehicle has been used to remove a weapon from a suspect, according to the Los Angeles Times. In July, a Dallas SWAT team used an unmanned ground vehicle to kill a sniper engaged in a violent standoff with police. For more on police robots, click here.
The U.S. government will pay $1.2 million to the family of Giovanni Lo Porto, an Italian aid worker who was killed in a drone strike in Pakistan in 2015. Lo Porto and U.S. aid worker Warren Weinstein were being held hostage by al-Qaeda at the time of the strike. (BBC)
Commentary, Analysis, and Art
At the Daily Beast, David Axe considers the implications of Saudi Arabia's recent acquisition of Chinese military drones.
At Newsweek, Kenneth Kuhn, William Welser IV, and Jia Xu describe various initiatives to manage the integration of drones into U.S national airspace.
At NPR, Esther Landhuis explores the growing interest in using drones to deliver urgent medical lab tests.
At TechCrunch, Michael Berolzheimer and Garrett Goldberg explain how the commercial drone sector ought to evolve in order to continue growing.
Also at TechCrunch, Ron Miller profiles DropIn, a Los Angeles-based startup company that aims to provide insurance companies with on-demand aerial footage to help with evaluating claims. For more on drones and insurance, click here.
At the Sun Sentinel, Anne Geggis examines efforts by local governments in Florida to restrict the use of drones in their airspace.
At WIRED, Scott Gilbertson shares tips on owning and flying microdrones, which don't need to be registered with the Federal Aviation Administration.
At the Motley Fool, Simon Erickson considers how drones will impact hardware, data, and e-commerce.
Also at the Motley Fool, Rich Smith writes that the price of the MQ-8C Fire Scout appears to be decreasing amid a surge in orders.
At Medium, Vijay Raju explains how the Nixie wearable drone could be used to prevent sexual assaults in India.
At Fortune, Clay Dillow discusses the growing interest in using drones for surveying construction sites.
At the Courier, Jack McKeown looks at the high demand for drone pilots in the U.K.
At the New York Times, Scott Shane examines why Anwar al-Awlaki's message still appeals to would-be terrorists.
The Telegraph looks at what we might expect from the U.K. Ministry of Defense's upcoming Joint Warrior exercise, which will feature over 40 unmanned systems.
At the Daily Herald, Steve Zalusky explores the case of a South Elgin, Illinois resident who successfully challenged a local drone registration ordinance.
At Breaking Defense, Sydney J. Freedberg Jr. and Colin Clark write that Secretary of Defense Ashton Carter is skeptical that "killer robots" will ever become a reality.
At Marketplace, Donna Tam considers whether a selfie drone will help boost GoPro, the struggling manufacturer of sport cameras.
At Slate, Fred Kaplan revisits the history of the first U.S. drone missions in Afghanistan in 2001.
At the Atlantic, Adrienne LaFrance looks at how unmanned aircraft are taking over the jobs of the storied Hurricane Hunters.
Know Your Drone
The U.S. Defense Advanced Research Projects Agency has announced a program called Aerial Dragnet to develop a system that tracks all small drones operating over a city-sized area. (DARPA)
The Polish air force technical institute has unveiled the NeoX, a fixed-wing tactical drone that can also be used for civil operations such as search and rescue. (FlightGlobal)
A team at Japan's Chiba University is designing systems that would allow small drones to be operated from over 60 kilometers via a cellular network. (Nikkei Asian Review)
Israeli defense firm Tactical Robotics is conducting untethered flight testing of its AirMule cargo drone. (Vertical Magazine)
Camera maker GoPro has published a teaser video for its forthcoming Karma consumer quadcopter drone. (Investor's Business Daily)
Alphabet has begun live tests of its Project Wing delivery drone program in Blacksburg, Virginia. (Roanoke Times)
The Israel Defense Forces confirmed that it has finalized the design requirements for a new planned tactical small unmanned aircraft system. (FlightGlobal)
The MITRE corporation held the final challenges for its $100,000 counter-drone technologies competition. (AOPA)
Sharp Electronics has unveiled a security patrol unmanned ground vehicle called the INTELLOS A-UGV. (Press Release)
South African defense firm Denel Mechem is developing an unmanned ground vehicle for explosive ordnance disposal and air sampling. (defense Web)
Security firm Paramount Advanced Technologies unveiled a tethered surveillance multirotor drone. (IHS Jane's 360)
Israeli defense firm Elbit Systems has unveiled the SkyStriker, a loitering munition drone that can carry either a 5-kilogram or 10-kilogram munition. (IHS Jane's 360)
Russian firm United Instrument Manufacturing Corporation has unveiled a counter-drone system that can detect and jam rogue unmanned aircraft. (Mil.Today)
Chinese drone maker Ziyan UAV has unveiled the ZYG 800, a commercial helicopter drone. (Press Release)
Singaporean firm Teleradio has unveiled the SkyDroner, a specialized camera that detects nearby drones. (CNBC)
Researchers at the University of Pennsylvania's GRASP Laboratory have developed drones capable of navigating through a narrow window using only onboard sensors and computers. (IEEE Spectrum)
Commercial drone maker Kespry unveiled its Drone 2.0, a multirotor for aerial data collection. (Construction Dive)
Drones at Work
Police in Holland have purchased four sea eagles that will be trained to snatch rogue drones out of the air. (BBC)
The Indian Army used drones to help monitor a curfew in the Kashmir Valley during Eid al-Adha. (Indian Express)
U.S. startup IFM is developing small drones that can be used to help track inventories in warehouses. (TechCrunch)
Local Government Infrastructure Services in Queensland, Australia is conducting a five-month trial to test how drones could be used to help towns prepare for and recover from major weather events. (ABC)
Saudi authorities deployed drones during the Haj pilgrimage at Mecca in order to spot stampedes and other public safety threats. (Samaa)
The Ohio Department of Transportation used a senseFly Albris drone to conduct a bridge inspection. (ABC 5 Cleveland)
The police departments of Toledo and Oregon City in Ohio are testing drones for law enforcement and fire department operations. (The Blade)
Meanwhile, the Limestone County Sheriff's Office in Alabama is testing drones for search-and-rescue and surveillance operations. (WSFA)
A New Zealand telecom carrier used robots to stand in line for customers waiting to buy the new iPhone 7. (CNET)
The Michigan Air National Guard unveiled a new MQ-9 Reaper command center facility at Battle Creek Air National Guard base. (WWMT)
A soccer match in the U.K. between Bradford City and the Bristol Rovers was momentarily suspended when a drone flew overhead. (The Telegraph)
The Uganda Red Cross Society used a drone to monitor a refugee camp on the border with South Sudan. (IFRC)
A researcher at the Texas A&M University is exploring the potential for ranchers to use drones to locate lost livestock and survey land. (Phys.org)
Farmers in Australia's Ord Valley are using drones to scare birds away from newly-laid crop seed. "[I]t saves us probably $2,000 a day," Pacific Seeds farm manager Peter Bagley said in an interview with ABC.
A presentation by Professor Cathy Cahill reviews different drone research projects undertaken by the University of Alaska in the Arctic. (Alaska Ocean Observing System)
The Falkirk Mining Co., a North Dakota-based coal mining company, uses a drone to conduct land surveys. (Bismarck Tribune)
The season premiere of Dancing with the Stars opened with a dance number filmed entirely by drone. (The Drone Girl)
Industry Intel
The U.S. Navy awarded Boeing Insitu a $21.6 million contract modification for two RQ-21A Blackjack systems, one of which will go to the government of Canada. (Contract Announcement)
The U.S. Army awarded Conti Federal Services a $17.3 million foreign military sales contract to build an unmanned aircraft systems facility in Israel. (FBO.gov)
The U.S. Army awarded General Atomics Aeronautical Systems Inc. a $25.6 million contract modification for four replacement MQ-1C Gray Eagle drones and satellite data terminals. (Contract Announcement)
The U.S. Air Force awarded Software Defined Devices Group, LLC a $249,950 contract for a portable counter-unmanned aircraft system. (FBO.gov)
The General Services Administration awarded Cape Fox Federal Integrators, LLC a $19.12 million contract for a Remotely Piloted Aircraft Squadron Operation Center Warehouse. (FBO.gov)
The Drone Racing League and ESPN have announced a partnership to broadcast a full season of drone racing on the sports network channel. (ESPN)
Commercial drone maker Sentera has signed a distribution agreement with Dynamic UAV Solutions North America. (Press Release)
Maritime drone makers Liquid Robotics and Maritime Robotics have entered a partnership to market Liquid Robotics Wave Glider unmanned surface vehicles to customers in Nordic countries. (AUVSI)
IBM Watson partnered with Dutch drone firm Aerialtronics to pair artificial intelligence with drones for inspections and surveys. (Computer World)
For updates, news, and commentary, follow us on Twitter. The Weekly Drone Roundup is a newsletter from the Center for the Study of the Drone. It covers news, commentary, analysis and technology from the drone world. You can subscribe to the Roundup here.
tags:
c-Aerial
,
Center for Drone News
,
Center for the Study of the Drone at Bard College
,
The Drone Center Weekly Roundup
---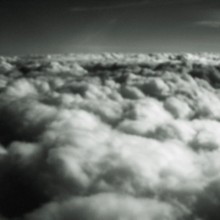 Center for the Study of the Drone at Bard College
a research and education initiative that brings together creative thinking and perspectives from a wide variety of academic fields to help the public better understand the drone and its implications.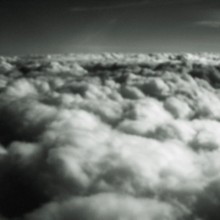 Center for the Study of the Drone at Bard College a research and education initiative that brings together creative thinking and perspectives from a wide variety of academic fields to help the public better understand the drone and its implications.