August 29, 2016 – September 4, 2016
News
A U.S. airstrike in Syria killed Abu Muhammad al-Adnani, a senior strategist and spokesperson for the Islamic State. According to two U.S. officials who spoke with the New York Times, the strike was carried out by a drone and was the result of close collaboration between the CIA and Special Operations forces. The airstrike targeted a vehicle carrying al-Adnani near the northern city of Al-Bab.
The Federal Aviation Administration implemented its Part 107 regulations, which govern drone operations in the U.S. National Airspace System. The regulations establish flight procedures and pilot certification requirements for non-recreational drone use. In a press conference, FAA chief Michael Huerta said that the FAA intends to issue waivers for certain operations that are currently not permitted by Part 107, such as flying at night or over crowds. The agency expects 600,000 commercial drone operators to be airborne by the end of the year. (Wall Street Journal)
Meanwhile, the FAA named the 35 members of the Drone Advisory Committee, a task force of industry representatives and other stakeholders that will provide guidance on future drone rulemaking initiatives. The committee will be chaired by Intel CEO Brian Krzanich. (Aviation International Online)
General Atomics Aeronautical Systems filed a lawsuit against the German government protesting its decision to lease drones from an Israeli company. Germany decided in January to lease Heron TP drones from Israel Aerospace Industries instead of buying Predator B drones from General Atomics. In a statement, the German Defence Ministry said that the lawsuit would delay its acquisition of the drones by months. (Reuters)
Iran's Tasnim news agency reported that a U.S. drone briefly entered Iranian airspace. According to an Iranian military statement, the drone was detected by army air defenses in the eastern part of the country and received a warning before turning back. (Reuters)
A Pakistani man was sentenced in Arizona to 33 months in prison for attempting to smuggle drone components out of the United States. Syed Vaqar Ashraf tried to ship gyroscopes to Lahore for use by the Pakistani military. He was arrested in August 2014 in Belgium. (Tuscon Sentinel) For more on drone smuggling, click here.
Commentary, Analysis and Art
A report by the Center for a New American Security argues that the U.S. Navy could save tens of billions of dollars by replacing the manned F/A-18E/F Super Hornet jet with a semi-autonomous fighter.
The National League of Cities published a report on the role that U.S. cities can play in regulating drones. The report includes sample legislation for local governments. (Press Release)
At the New York Times, Eric Schmitt, Rukmini Callimachi, and Anne Barnard examine the consequences of al-Adnani's death for the leadership of the Islamic State.
A report by the U.S. Department of Defense Foreign Military Studies Office chronicles the growing use of remote-controlled weapons among terrorist and insurgent groups in recent conflicts.
At War on the Rocks, Benjamin Jensen and Ryan Kendall argue that the U.S. Army could benefit from leveraging private sector-grade artificial intelligence in military systems.
At WIRED, Aarian Marshall offers tips for how to pass the FAA's drone operator certification test.
Aviation Week considers the role that drones are playing in the UN peacekeeping mission in Mali.
At IEEE Spectrum, David Schneider examines the FAA's role in establishing privacy protections around drone use.
At the Oregonian, Anna Marum considers what the FAA's new drone regulations could mean for industry in Oregon.
At Defense News, Barbara Opall-Rome writes that the Israeli government is wary of a possible U.S. push to create an international agreement on armed drone exports.
At Vice News, Jason Leopold reports that FBI documents from the investigation of Hillary Clinton's email server reveal that Secretary Clinton did not think that information pertaining to drone strikes was classified material.
At Breaking Defense, Richard Whittle describes what we might expect in the U.S. military's 2016 Black Dart counter-drone exercise.
At Medium, Philip Di Salvo examines the role that whistleblowers have played in revealing new information about drone strikes. (Medium)
At the Daily Mail, Anthony Joseph investigates the Amazon Prime test site in the U.K.
The Drone Journalism Lab published an operations manual for drone journalism.
At Lawfare, Robert Chesney considers whether the absence of drones in the U.S. air campaign in Libya explains why that mission has received relatively little public attention.
At the Motley Fool, Rich Smith looks at recent drone contracts awarded to Kratos Defense and Security Solutions, and considers what they might mean for the future of the company.
Know Your Drone
Bell Helicopter is reportedly preparing to unveil the X-247, a large, long-endurance vertical take-off and landing drone for the U.S. Marine Corps. (Breaking Defense)
U.S. defense firm Northrop Grumman has announced that it will demonstrate a mine-hunting unmanned surface vessel system at the U.K. Royal Navy's upcoming Unmanned Warrior exercise. (Unmanned Systems)
Hobby drone maker Parrot has unveiled the Swing, a fixed-wing drone that can take off and land vertically, and the Mambo, a micro-drone that fires pellets from a small canon. (Engadget)
Boeing released a video showing its Compact Laser Weapons System shooting down a drone. (Popular Science)
Commercial drone maker Yuneec has unveiled an entry-level consumer drone. (The Verge)
Ukrainian defense firm association Ukroboronprom has announced plans to develop a new tactical drone, the AN-BK-1 Horlytsia, as well as an unmanned ground vehicle. (IHS Jane's 360)
The U.S. Defense Advanced Research Projects Agency is developing systems to protect drone radio signals from jamming. (FCW)
The Pakistani Navy has taken delivery of a Boeing Insitu ScanEagle surveillance drone. (FlightGlobal)
Drones at Work
The FAA issued 76 waivers to companies seeking to conduct operations not permitted by its Part 107 rules. (Aviation International Online)
Thales UK, a defense contractor, has begun flying the Elbit Hermes 900 surveillance and reconnaissance drone in support of the UN peacekeeping mission in Mali. (IHS Jane's 360)
Jund al Aqsa, an al-Qaeda-affiliated group in Syria, reportedly used a drone to drop a small bomb on a Syrian military position in the Hama province. (Long War Journal)
Police in Hinesburg, Vermont used a firefighter's drone to search for a missing 12-year-old girl. (WCAX)
The National Hurricane Center upgraded storm Gaston to a hurricane-level weather event based on real-time data obtained from a NASA Global Hawk high-altitude long-endurance drone. (San Diego Tribune)
Meanwhile, NASA flew a Global Hawk drone over Tropical Storm Hermine as it approached the East Coast of the U.S. (NOAA)
Two public schools in New Jersey have banned the use of drones on their campuses. (NJ.com)
A prominent California family law firm has stated that there have been numerous instances of individuals using drones to spy on their spouses. (BravoTV)
Insurance firm Allstate used drones to inspect over 20 homes in Texas that were damaged by recent hailstorms. (Fortune)
Paris hosted a consumer drone festival along its famous Champs-Élysées. (ABC)
In a meeting in Rome, Facebook founder Mark Zuckerberg gave Pope Francis a model of the Internet firm's Aquila solar-powered sub-orbital satellite drone. (CNN)
Efforts to fight a blaze in the Cleveland National Forest were interrupted after drones were spotted operating near firefighting helicopters. (The Orange County Register)
The state of South Australia has banned the use of drones in its national parks. (ABC)
The Israel Defense Forces deployed unmanned Ford F-350 pickup trucks to conduct patrols of Israel's border with Gaza. The IDF has stated that it plans to eventually weaponize the unmanned vehicles. (Fox News)
Officials in Nelson, Canada are using a drone to scare geese from the city's Lakeside Park. (CBC)
Greek Police disrupted a plot to use drones to smuggle narcotics and other contraband into a prison. (Washington Post)
Chinese emergency responders reportedly used a drone to locate a group of people who were trapped by floods in North Korea. (Global Times)
Industry Intel
The U.S. Navy awarded Mortenson Construction a $25.4 million contract for the design and construction of unmanned aircraft system facilities at Marine Corps Air Station Cherry Point. (Contract Announcement)
The U.S. Navy awarded Boeing Insitu a $9.9 million contract from FY16 Overseas Contingency Operations funds for unmanned intelligence, surveillance and reconnaissance services. (Contract Announcement)
The U.S. Navy awarded NAVMAR Applied Sciences Corp. a $12.4 million contract that includes funds to research low-cost surveillance and reconnaissance drone designs. (Contract Announcement)
The U.S. Air Force awarded Tribalco, LLC a $9 million contract for a counter-drone system. (Contract Announcement)
The U.S. Air National Guard awarded Oddo Construction Services LLC a $6.3 million contract to build a drone hangar at Niagara Falls Air Reserve Station in New York. (FBO)
The Defense Innovation Unit Experimental awarded Shield AI a $1 million contract to develop an autonomous tactical drone. (FBO)
The U.S. Forest Service awarded Ryka Communications, LLC. a $2,813 contract for drone aerial survey services. (FBO)
The U.S. Naval Surface Warfare Center awarded the AUVSI Foundation a $21,809 contract for 119 SeaPerch Remotely Operated Vehicle Kits. (FBO)
The U.S. Federal Highway Administration awarded GeoLine Inc. a $126,947 contract for Trimble UX5HP drones. (FBO)
Yi Technology, a Chinese camera company that recently raised $90 million in Series A funding, is looking to enter the drone market. (Financial Times)
Corrections: An entry in last week's Commentary, Analysis and Art section mistakenly reported that an article in the Sunday Times covered drone acquisition by the U.K. Ministry of Defence. The story was about Ireland's Department of Defence. 
That Roundup also misidentified a college football team as the "Kentucky University Jayhawks." The team is in fact the Kansas University Jayhawks.
For updates, news, and commentary, follow us on Twitter. The Weekly Drone Roundup is a newsletter from the Center for the Study of the Drone. It covers news, commentary, analysis and technology from the drone world. You can subscribe to the Roundup here.
tags:
c-Aerial
,
Center for Drone News
,
Center for the Study of the Drone at Bard College
,
the drone center's weekly roundup
,
weekly drone roundup
---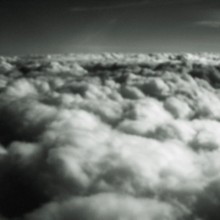 Center for the Study of the Drone at Bard College
a research and education initiative that brings together creative thinking and perspectives from a wide variety of academic fields to help the public better understand the drone and its implications.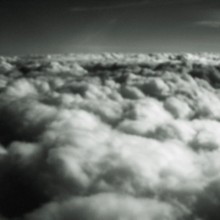 Center for the Study of the Drone at Bard College a research and education initiative that brings together creative thinking and perspectives from a wide variety of academic fields to help the public better understand the drone and its implications.