From comedy to car commercials, drones have provoked a frenzy of popular media portrayals that are equal parts funny, hyperbolic, and disturbing. We take a closer look at these representations in order to find out what they tell us about public sentiment toward drones, and to measure the extent of their influence on the public debate.
The Washington Post reported that the Central Intelligence Agency and the U.S. military's Joint Special Operations Command are coordinating targeted drone strikes against the Islamic State in Syria. The strikes are being conducted under the auspices of the Counterterrorism Center, a department within the CIA that is responsible for identifying and locating the leaders of the Islamic State and al-Qaeda.
A man was arrested in New York after a small hobbyist drone crashed at the U.S. Open. Daniel Verley, a 26-year-old teacher, was charged with reckless endangerment after allegedly flying the drone over a match before it came down into an unoccupied section of the stadium. (KSBW)
Toyota announced that it will partner with the Massachusetts Institute of Technology, Stanford University, and a former program manager at the Defense Advanced Research Projects Agency to develop artificial intelligence and robotics. The Japanese carmaker will invest $50 million in the project, which will focus on human-machine interaction and self-driving vehicles. (NBC News)
North Korea reportedly flew a surveillance drone across the border to observe troop movements in South Korea. The flights took place amid tensions following an exchange of artillery fire between the two countries last month. According to Yonhap News, South Korea detected the drone but failed to intercept it. For more on North Korean drones, click here.
The Federal Aviation Administration updated the rules governing recreational model aircraft. In the new version of the regulations—Advisory Circular 91-57A—the FAA emphasizes that recreational users must comply with airspace rules such as Temporary Flight Restrictions, and warns that hobbyists who fly recklessly or endanger manned aircraft may be subject to enforcement actions. (Aviation Today)
Meanwhile, the FAA announced that it has hired two individuals to work on integrating drones into the National Airspace System. Hoot Gibson, the former director of the NextGen Institute, will serve as the senior advisor on UAS integration while Earl Lawrence will lead the UAS Integration Office, a subset of the FAA's Aviation Safety organization. (The Hill)
Commentary, Analysis, and Art
At the New York Times, Stephanie Rosenbloom writes that the popularity of selfie drones poses risks to unsuspecting travelers.
At CNBC, Jacob Pramuk takes a look at lobbying efforts in Washington that are making it hard for lawmakers to craft legislation around drones.
In a letter, a group of media organizations is urging California Governor Jerry Brown to veto legislation that would place strict limits on drone flights. (The Hill)
At Defense One, Patrick Tucker speaks with Gill Pratt, a robotics expert who worked at the Defense Advanced Research Projects Agency, about the future of military robots.
At the National Journal, Kaveh Waddell writes that the various new anti-drone bills indicate that state legislatures are not waiting for the federal government to develop rules for drones.
At Just Security, John Reed considers the targeted killing of Junaid Hussein, a British citizen who died in a drone strike in Syria earlier this month.
At Vice News, Jason Leopold writes that members of the U.S. government were talking about Samir Khan, an American blogger, months before he was killed in a drone strike in Yemen.
At openDemocracy, Tanisha M. Fazal questions whether the American public is at all concerned that drone strikes could violate international law.
At Bloomberg Business, Alan Levin takes a look at whether geofencing could actually restrict drone flights.
At Motherboard, Zoltan Istvan suggests that drones could replace prison guards as a way of supervising criminals.
Dutch researchers have concluded that a chimpanzee that swatted a drone out of the sky at a zoo in the Netherlands used "forward planning" and deliberate action. (Press Statement)
Business Insider released a report on venture-capital investments in the drone industry.
Matthew Sleeth's musical "A Drone Opera," which will premiere in Melbourne, Australia, seeks to explore the social and cultural implications of drones. (Press Release)
Know Your Drone
A team at Dartmouth College has developed an unmanned ground vehicle that serves as a tackle dummy for football practice. (WMUR-TV)
Italian contractor ENAV conducted tests of Finmeccanica-Alenia Aermacchi's Sky-Y drone as part of a project exploring the feasibility of integrating unmanned aircraft into the country's airspace. (Air Force Technology)
Popular consumer drone company DJI is releasing a software update that will give its drones expanded capabilities, including a "Follow Me" function. (CIO)
Consumer drone maker Lily Robotics is looking to raise up to $15.5 million in Series A investment at a $100 million valuation. (Forbes)
Star Wars fans can now buy a small quadcopter drone that looks just like the Millenium Falcon. (Gizmodo)
Drones at Work
NNPC, Nigeria's largest oil company, announced that it plans to deploy drones within the next eight months to help stem oil theft. (Al-Jazeera)
The U.S. military deployed two MQ-1 Predator drones and 70 personnel to an airbase in Latvia for a two-week training mission. (Defense News)
A Washington D.C.-based consultancy firm has received permission from the FAA to fly 324 types of drones for data gathering purposes. (Fortune)
A drone was used to get an aerial perspective of construction progress at Apple's planned headquarters. (Popular Mechanics)
A group of hikers inadvertently captured footage of their friends who were caught in a flash flood in Maui, Hawaii using a drone. (The Telegraph)
A man used a drone to catch a fish. (The Daily Beast)
The Weekly Drone Roundup is a newsletter from the Center for the Study of the Drone. It covers news, commentary, analysis and technology from the drone world. You can subscribe to the Roundup here.
tags:
c-Aerial
,
drones
,
UAVs
---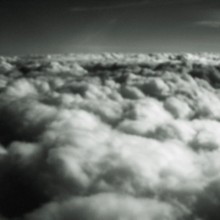 Center for the Study of the Drone at Bard College
a research and education initiative that brings together creative thinking and perspectives from a wide variety of academic fields to help the public better understand the drone and its implications.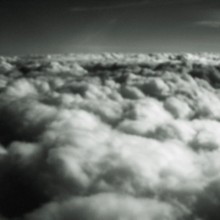 Center for the Study of the Drone at Bard College a research and education initiative that brings together creative thinking and perspectives from a wide variety of academic fields to help the public better understand the drone and its implications.