2/29/16 – 3/6/16
At the Center for the Study of the Drone
Iran has one of the most extensive military drone programs in the world. We've uncovered new evidence that the program's capabilities continue to expand, but also often fall short of the state's claims. Here's what you need to know.
News
The White House has promised to release a redacted version of a document that outlines the scope of the targeted killing program. The decision comes as a result of a Freedom of Information Act lawsuit brought forward by the American Civil Liberties Union. "The release of the Presidential Policy Guidance is long overdue, and we are gratified that the administration has agreed with us that much of it should finally be made public," Jameel Jaffer, ACLU's deputy legal director, said in a statement. (CNN)
French air safety authorities have ordered an investigation into a February 19 incident in which a drone came close to a passenger plane near Paris. According to a statement issued by the Bureau d'Enquêtes et d'Analyses, France's air safety board, a drone came within 16 feet of the left wing of an Air France Airbus A320 airliner on approach to Paris Charles de Gaulle airport. (France 24)
The United Kingdom and France announced a plan to invest more than $2.1 billion in a joint program to develop a prototype combat stealth drone. In a press conference, Prime Minister David Cameron and President François Hollande said that work will begin next year with the goal of completing a prototype by 2025. (DefenseNews)
Commentary, Analysis and Art
At FiveThirtyEight, Fotini Christia discusses how she used cell phone metadata to figure out when and where a drone strike occurred in Yemen.
At the British American Security Information Council, David Hambling explores how unmanned undersea vehicles could contribute to anti-submarine warfare operations.
At Middle East Eye, Patrick Hilsman investigates whether Israeli-made Searcher drones are being used by Russia in Syria.
At the Associated Press, Yuri Kageyama writes that Chinese drone manufacturer DJI is looking to break into the Japanese drone market.
At Offiziere, Galen Wright looks into Iran's claim that it has launched drone strikes in Syria.
At Air & Space, Saam Gabbay argues that drone regulations are a confusing patchwork of state and federal laws that is difficult to navigate.
At CNBC, Clay Dillow considers why China is emerging as the world's chief drone exporter.
At the Tampa Tribune, Howard Altman examines why Special Operations Command could receive less funding for drones in Fiscal Year 2017 than it did in 2016. For more on drone spending in the FY17 defense budget proposal, click here.
At the Cipher Brief, Luke Penn-Hall writes that military and civilian law enforcement agencies are likely to demand more counter-drone technologies.
At the Financial Times, Adam Jezard writes that concerns about drones and robots are the latest manifestation of an age-old fear of technology.
At Lawfare blog, Charlie Dunlap offers a rebuttal to the Stimson Center's "Report Card on the Recommendations of the Stimson Task Force on U.S. Drone Policy."
At Vice News, Jason Leopold continues a series on the FBI's investigation into Samir Khan, the American citizen who was killed in a drone strike in Yemen.
At Popular Science, Kelsey D. Atherton takes a look at how American laws have been applied to robotic systems.
At Drone360, Leah Froats speaks with Ross Kerker, a leading drone racer.
At Geographical Imaginations, Derek Gregory examines an art installation that takes aim at the targeted killing program.
The second annual Drone Film Festival opened last week in New York. (BBC)
Know Your Drone
Chinese commercial drone maker DJI has unveiled the Phantom 4. The latest iteration in the popular Phantom quadcopter series features advanced obstacle avoidance technology and a follow-me feature setting. It will be available to purchase at Apple Stores worldwide. (The Verge)
A security researcher who works at IBM has developed a hack that allows him to hijack a high-end commercial multirotor drone from up to a mile away. (Wired)
U.S. startup Skydio has developed a computer vision system that enables drones to autonomously fly through complex environments, such as forests, with ease. (MIT Technology Review)
The Pentagon wants to call the Navy's forthcoming RAQ-25 autonomous air tanker drone the Carrier Based Aerial Refueling System, but the Navy would prefer the name Stingray. (USNI News)
A U.K. startup, OpenWorks Engineering, has unveiled a net launcher designed to bring down rogue drones. (The Guardian)
The U.S. Army is calling for industry proposals for a soldier-portable nano drone that can operate for at least 15 minutes at a radius of 500 meters. (IHS Jane's 360)
Drones at Work
A Swiss non-profit used drones to generate a detailed map of an atoll in the Seychelles. (National Geographic)
An underwater drone operated by the U.S. National Oceanic and Atmospheric Administration has discovered a new species of octopus on the ocean floor at a depth of over 12,000 feet. (NOAA Blog)
In a video promoting the upcoming World Drone Prix in Dubai, a drone races a McLaren supercar at high speeds. (Gizmodo)
TechCrunch takes a closer look at the growing drone industry in several African countries.
Fast Company considers how drone aerial photography can be used to enhance real estate listings.
British Columbia's emergency services department will begin using drones for certain search and rescue operations. (CKNW)
Industry Intel
The Defense Advanced Research Projects Agency has awarded Aurora Flight Sciences an $89 million contract to build an unmanned vertical take-off and landing demonstrator aircraft. (Press Release)
The Department of Defense awarded Northrop Grumman Corp. Aerospace Systems a $7.3 million contract for aircraft maintenance and systems support for the MQ-8B Fire Scout drone. (Contract Announcement)
Massachusetts-based Autonomous Marine Systems received $1.6 million in funding to build a solar-powered sailboat. (Beta Boston)
For updates, news, and commentary, follow us on Twitter. The Weekly Drone Roundup is a newsletter from the Center for the Study of the Drone. It covers news, commentary, analysis and technology from the drone world. You can subscribe to the Roundup here.
tags:
c-Aerial
,
Center for the Study of the Drone at Bard College
,
drones in the news
---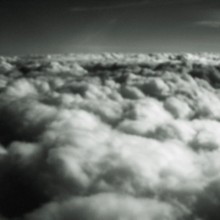 Center for the Study of the Drone at Bard College
a research and education initiative that brings together creative thinking and perspectives from a wide variety of academic fields to help the public better understand the drone and its implications.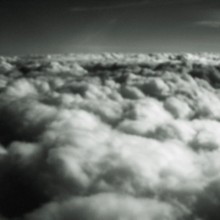 Center for the Study of the Drone at Bard College a research and education initiative that brings together creative thinking and perspectives from a wide variety of academic fields to help the public better understand the drone and its implications.