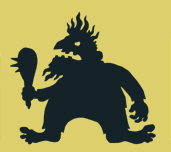 While in the robotics industry patent litigation hasn't yet become the gigantic headache it is in consumer electronics, that potential exists. Perhaps early attention, with an eye to just how bad the situation might become, could help avert that outcome. An initiative led by the Electronic Freedom Foundation, called Trolling Effects, may help in that regard.
From a recent article on TechDirt:
One of the most useful tools in understanding the abuse of DMCA takedown letters is the site ChillingEffects.org. Now, the EFF, along with some other organizations focused on the excesses of patent trolling, have launched Trolling Effects to create a database of patent troll threats.
Trolling Effects is both a database of threat letters and an advocacy organization for patent reform. As stated on their website:
The patent system is broken. Companies, often referred to as patent trolls, are buying up broad patents and using them to threaten businesses and individuals. Trolling Effects is a resource for those who have been targeted by patent trolls. Here you can learn more about these bad actors, search through and submit demand letters, and find out how we can fix our broken patent system.
tags:
Annoincement
,
c-Politics-Law-Society
,
IFF
,
Laws
,
Trolling Effects
---
John Payne