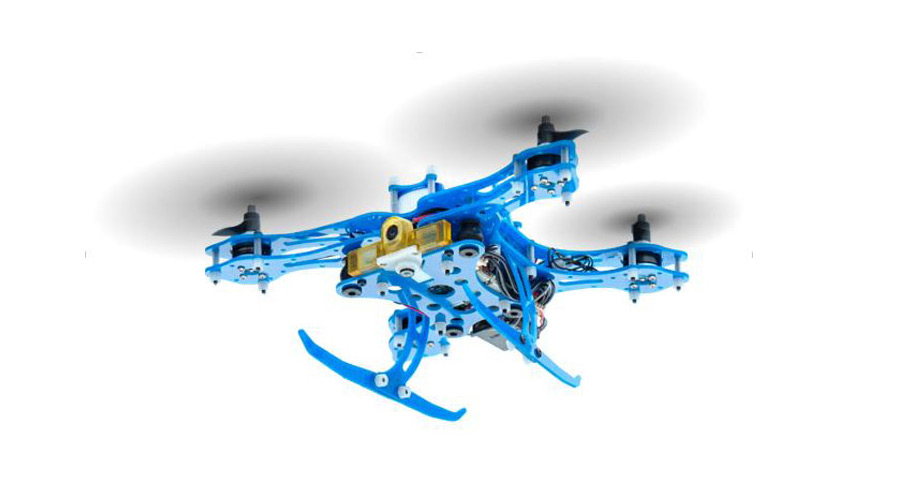 The Snapdragon Flight developer platform had its first public demo today at Qualcomm's Robotics Accelerator event, Techstars Demo Day. Designed specifically for the consumer drone market, Snapdragon Flight provides 4K Ultra HD video, computer vision, communication, navigatrion and real-time flight assistance, engineered with reduced weight, size and power consumption for use on small drones. In a video shot on Demo Day you can see the drone stabilizing against strong gusts of wind from a leaf blower.
(video courtesy Andra Keay)
An in-depth article on FastCompany says that Snapdragon Flight's first customer is DJI's Chinese rival Yuneec; and in a post at DIYdrones, Chris Anderson mentions that this new platform will ship with PX4/Dronecode, and that Qualcomm is an investor in 3DR.
More details about Snapdragon Flight and Techstars Demo Day can be found on the Qualcomm website.
---
If you liked this post you may also be interested in:
tags:
aerial photography
,
c-Aerial
,
consumer drones
,
cx-Business-Finance
,
cx-Research-Innovation
,
Qualcomm
,
Snapdragon Flight
,
Techstars
---
Hallie Siegel
robotics editor-at-large
Hallie Siegel robotics editor-at-large