by Rex Merrifield
He leads the High Level Group on Industrial Technologies, which on 24 April released a report called Re-finding industry – Defining Innovation to make recommendations on EU research and innovation priorities for industry in the next funding programme.
Your report says that AI should be designated as a key enabling technology in the next funding programme, which means it is classed as a priority policy area. What does this mean in practice?
'Artificial intelligence is something relatively new and a field of strong competition, not only in the world, but also in Europe. It is therefore essential to find a common way ahead to encourage our research. Europe has long experience with identifying key enabling technologies and through these we can organise research and innovation, so we find the best answers from new technologies to benefit our industries.
'That was why we are defining not only a new innovation policy, but also a policy to re-find industry. We want to end the de-industrialisation of Europe of recent years and by setting these technologies as priorities, we can find a strong way ahead for industry.
'If we do it well, and I am sure that is possible, we also have the possibility in Europe to recover jobs we have been losing abroad. That is an idea that is very closely tied with the idea of strong productivity growth. But we are aiming not only for economic growth. Among our recommendations is that the European Union and Member States aim for inclusive growth and sustainable protection of our planet. That is essential to our idea for the future.'
What other technologies are crucial to Europe's industry?
'Industry is central to Europe's economy. It contributes to Europeans' prosperity and provides jobs to 36 million people in Europe – one in five jobs. So the new key enabling technologies for the 21st century need to put us in front in the global competition between Europe, the United States and China. We look at these technologies in three areas.
'It is very important for the EU to prioritise production technologies. These include advanced manufacturing technologies, advanced materials and nanotechnologies, and life science.
'And in the 21st century it is essential to encourage digital technologies – micro- and nano-electronics and photonics.
'Thirdly, we also need to advance cyber technologies and central to this is artificial intelligence, along with cyber security and connectivity.
'If you look at data generation and handling, big data analytics, machine learning and deep learning, robots and virtual agents, you can see that artificial intelligence software technologies are very important for European industry in this century.'
What impact do you hope that your report will have on research output, industry and for the wider public?
'Central to the great challenges in the 21st century is the transition from the industrial society to the knowledge society. In this society, we have a new production factor – knowledge, which is a most important resource.
'We also face globalisation, through communication without borders. In the future, no economy can be organised only in a national way.
'The knowledge society will be accelerated by the widespread digitisation of the economy and society, leading to this process being called the 'digital revolution'. It is comparable in scope and impact to the industrial revolution of some 200 years ago.
'Many people fear that this change is not good for them, so it is necessary to have open discussion in all European Member States about this great change. If we manage it well, we will have more jobs, more productivity growth and will be at the front of international competition. But we will only have a chance to achieve this future if we have a strong research ecosystem.'
What else needs to happen to encourage innovation?
'The European policy for the future is research and innovation policy. It is currently under-financed and for a new system of innovation to grow strongly, we must also have a bigger budget. I believe a most important decision for the European Council in coming months is the debate over the budget for 2021-2027.
'And we also know what is necessary to do over the next decade, together with all citizens in Europe, to achieve success. I believe we also need a clear message to the people of Europe, so that they will agree.'
Your proposals emphasise sustainability, job creation, fighting inequalities and support to democracy. Could you explain the importance of these elements in research and innovation?
'In research and innovation policy there is not only an argument for jobs, but also the argument that it is good to live in a united Europe with these values.
'Young people must see they have a chance to work, have good education, to have good vocational or academic jobs. And we need to make sure there is a chance for more new jobs in new start-ups, in new small and medium enterprises, in new industries and in a new innovation system. If we do that, we will see great acceptance among European Union citizens. They will accept new things, not fear them. The reason is that they know we have an inclusive society and not only a very successful economy.'
If you liked this article, please consider sharing it on social media.
---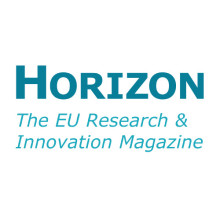 Horizon Magazine
brings you the latest news and features about thought-provoking science and innovative research projects funded by the EU.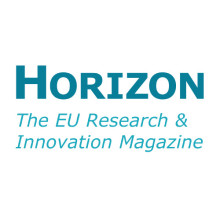 Horizon Magazine brings you the latest news and features about thought-provoking science and innovative research projects funded by the EU.