Japanese researchers have found that humans empathize with robots; Zano mini drone Kickstarter shut down; police pull over Google car; and more. 
Empathy For Robots: Similar But Not Quite The Same (Asian Scientist)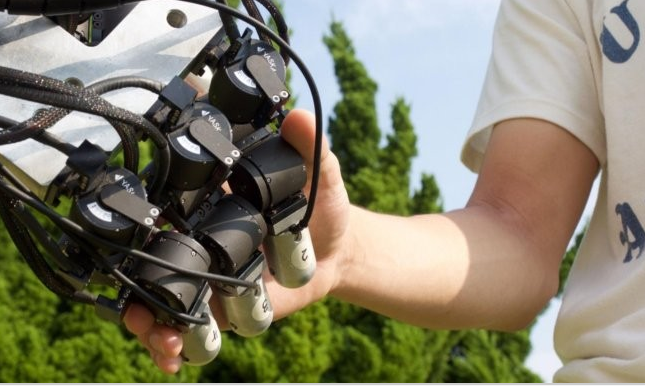 Japanese researchers have found that humans empathize with robots in a similar way to that in which we empathize with other humans:
They performed electroencephalography (EEG) in 15 healthy adults who were observing pictures of either a human or robotic hand in painful or non-painful situations, such as a finger being cut by a knife. Event-related brain potentials for empathy toward humanoid robots in perceived pain were similar to those for empathy toward humans in pain. However, the beginning of the top-down process of empathy was weaker in empathy toward robots than toward humans.
The spike in empathy experienced by humans watching the robot's hand being cut is likely due to its humanoid design, according to the report's authors:
Because the basic shape of the robot hand in the present study was the same as that of the human hand, the human participants may have been able to empathize with the robot hand. It is thus necessary to test whether a robot hand in a very different shape (e.g., a robot hand without fingers) can elicit similar empathic responses in a future study.
Empathy is obviously a good thing, but when applied to a robot is it a step on the road to anthropomorphism?
Or is it anthropomorphism that gives rise to the empathy in the first place?
These issues may seem a little far-fetched to some, but with humans and robots collaborating more closely and more often than ever before, the importance of human-robot interaction studies like these cannot be underestimated.
The Daily Dot also covered the story in an excellent feature.
Japanese government to urge nursing care robot development (AsiaOne)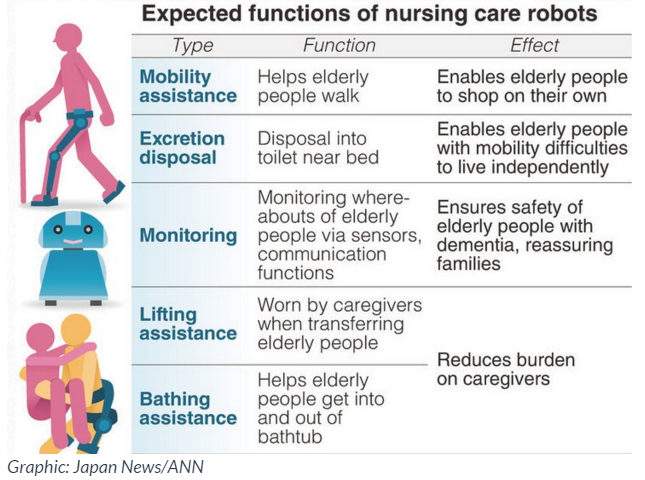 Japan is well known for its work on care robots for the elderly, but according to sources that spoke to AsiaOne this week, "because companies developing the robots did not sufficiently incorporate the opinions of relevant people, some of their products were too large or too expensive and consequently not used."
The Japanese government plans to solve this problem by establishing several facilities across Japan run by "development support coordinators" familiar with both nursing and robotics, where companies can meet with nursing care workers and the elderly:
The coordinators will reportedly be tasked with serving as a bridge by advising companies and delivering "voices from actual nursing care sites".

By reflecting the needs of end users, the government aims to help companies develop more user-friendly robots through community-based approaches, the sources said.

A council comprising robot developers, operators of nursing care facilities and others will be established at the centres to incorporate the opinions of workers at the planning stage and before test models are produced, the sources said.

The centres would also serve as locations for several companies with different strengths to consider jointly developing robots and as places where public understanding of nursing care robots could be deepened, according to the sources.
Zano mini-drone project shut down (BBC News)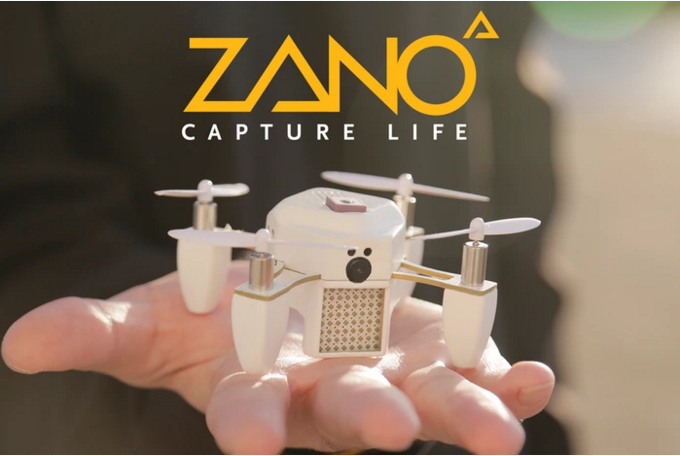 Sad news from Torquing, the company behind the Zano drone –and Europe's most successful Kickstarter campaign— this week, with the announcement that the entire project has been shut down:
Creditors will be contacted by an insolvency practitioner, according to a message sent to them by Torquing.

"Having explored all options known to us, and after seeking professional advice, we have made the difficult decision to pursue a creditors' voluntary liquidation", the message states.

"We are greatly disappointed with the outcome of the Zano project, and we would like to take this opportunity to thank everyone who has supported us during this difficult period, especially our loyal employees, whose commitment has exceeded all expectations."
Negative signs have been piling up since June, when Torquing missed a deadline to distribute drones to its Kickstarter backers.
More bad news came in August when the BBC's technology correspondent Rory Cellan-Jones delivered an underwhelming review of the work done so far and reported that the device was set to be released without some of the capabilities pitched in the Kickstarter.
The final straw for Zano came on November 10th, when Ivan Reedman, former chief executive of Torquing Group resigned.
All in all, it's a disappointing end to what seemed like an extremely promising project.
COP PULLS OVER GOOGLE'S SELF-DRIVING CAR (TECHRADAR)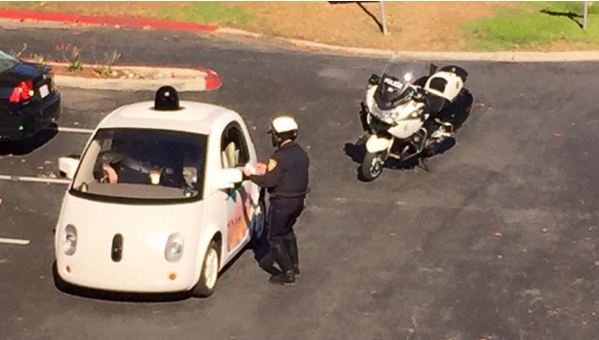 When a cop near Mountainview, California pulled over a car for driving too slowly he was quite likely surprised to find a passenger –but no driver– inside the vehicle.
As Google commented in a blog post:
We've capped the speed of our prototype vehicles at 25mph for safety reasons. We want them to feel friendly and approachable, rather than zooming scarily through neighborhood streets.

Like this officer, people sometimes flag us down when they want to know more about our project. After 1.2 million miles of autonomous driving (that's the human equivalent of 90 years of driving experience), we're proud to say we've never been ticketed!
NASA Awards Two Robots to University Groups (NASA)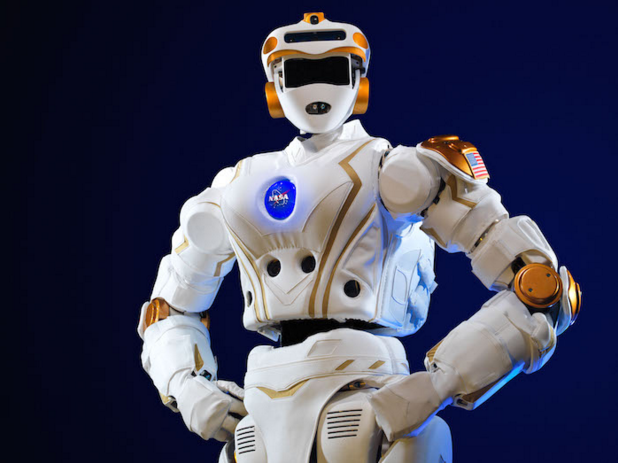 Robotics labs at MIT and Northeastern are each set to receive a Valkyrie robot (and $250,000 in funding) from NASA for high-level humanoid robot research.
The university principal investigators will serve as critical partners in NASA's upcoming Space Robotics Challenge where the two R5 units will act as instruments. The challenge is part of the agency's Centennial Challenges Program, and is divided into two competitions: a virtual competition using robotic simulations, and a physical competition using the two upgraded R5 robots. The goal of the challenge is to create better software for dexterous humanoid robots used in space missions, giving them more autonomy.
Robopocalypse Now! #3:
This is what will happen when robots take over the world (The Telegraph)
A much more thoughtful article than the headline suggests, covering issues around human labor displacement through robotics. As sources quoted in the article notes, some automation tasks (such as picking strawberries) are beyond most robots and are likely to remain so for quite some time.
And finally… 
Iran Demonstrates New Humanoid Robot Surena III (IEEE Spectrum)
US Startup Challenges Japan to Giant Robot Battle (New York Times);
How soft robots will help sick kids walk and make the elderly stronger (Fusion);
Robotic Shares Shine On Global Stage (Nikkei);
This robotic cat could be a therapy animal for your elderly loved ones (Daily Dot);
A Robotic Tabletop Makes Simple Structures All by Itself (MIT Technology Review);
Strategy based on human reflexes may keep legged robots and prosthetic legs from tripping (Science Daily);
This robotic salamander could help unlock spinal secrets (Washington Post);
Why 'Rise of the Robots' was named the most important business book of the year (Business Insider Australia).
tags:
What's new in robotics this week
---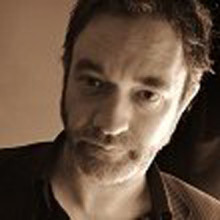 Emmet Cole
A freelance robotics writer since 2006, Emmet is an Economist contributor, and a regular contributor to Robotics Business Review and Robotics Trends.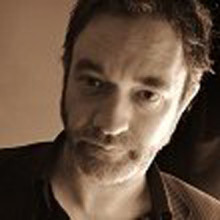 Emmet Cole A freelance robotics writer since 2006, Emmet is an Economist contributor, and a regular contributor to Robotics Business Review and Robotics Trends.
---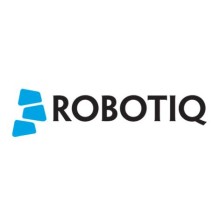 Robotiq Inc.
Robotiq's mission is to free human hands from tedious tasks so companies and workers can focus where they truly create value.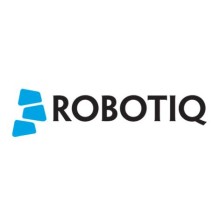 Robotiq Inc. Robotiq's mission is to free human hands from tedious tasks so companies and workers can focus where they truly create value.