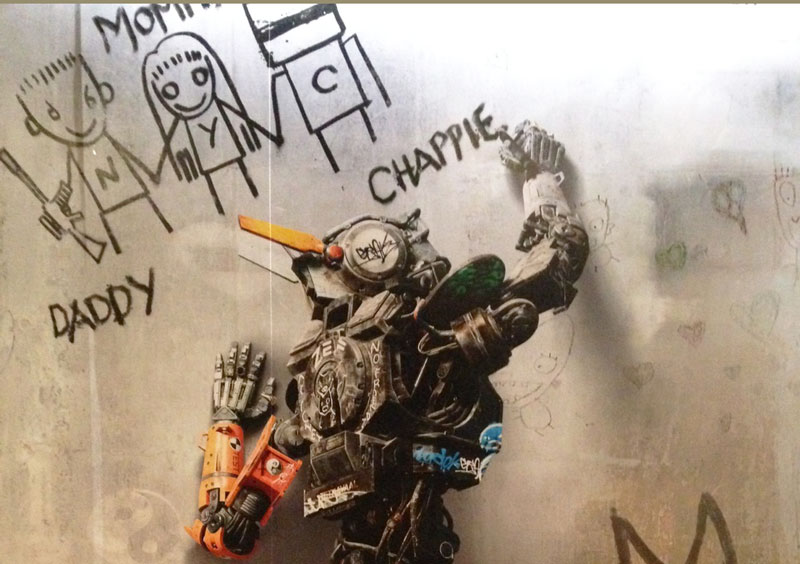 Neill Blomkamp's new film CHAPPiE can teach us a lot about how to design robots. That, and how to be sexy. Rolling out in theatres this week.
When I was growing up we moved around the US a lot and, as a result of hopping between cities and cultures, I ended up wearing the wrong shoes, carrying the wrong lunchbox, and not knowing basic words like "dude," or "tabernac." Of course my more athletic peers didn't even know BASIC, let alone a paladin's hitpoint adjustment, and their own ignorance warmed me with a greasy self-satisfaction that was a quick turn-off and earned me a few lumps after school.
Anyway, while the Jocks were sending me home with bruises, I met Ron. Ron was about half again my age, lived down the street, listened to The Cars, and had one of his own. He taught me how to play records, shoot a gun, paint, and light a cigarette. He also taught me how to fight, how to be cool, and he mentored me in the semiotics of sexy.
We humans are a semiotic species; we're each a compost heap of symbols. Because our brand of lunchbox, cigarette and shoe matter to us, we laugh and cry over symbols as obscure as mathematics, sitcoms, haircuts, and handbags. Those decisions determine if we're Geek or Jock (or Emo or whatever). None of us have a lot of control over it; our nature and nurture define our operating system.
Our origins make us Geek or Jock. It ain't up to us.
Robots are semiotic, too. For example iRobot makes Jocks. Their combat bots, like PackBot or Kobra, are muscular and designed for a world of physical symbols, like guns, security, and surveillance. Apple, on the other hand, is making Geeks. Siri gives me Wikipedia pages when I ask her about BASIC or a paladin's hit point adjustment (which isn't actually all that bad and it is certainly a geek's first reply). iRobot's Kobra just won't answer that dumb stuff. Is this because the folks at iRobot are Jocks and the folks at Apple are Geeks?
A robot's origins makes them Geek or Jock. It ain't up to them.
CHAPPiE is a story about this very stuff. Written and directed by Neill Blomkamp, CHAPPiE stars Dev Patel (as the Geek) and Hugh Jackman (as the Jock). The liner notes read, "In the near future, crime is patrolled by an oppressive mechanized police force. When one police droid, Chappie, is stolen and given new programming, he becomes the first robot with the ability to think and feel for himself."
And thus breaks out a new battle in the war of Geeks-vs-Jocks.
Blomkamp has been chewing on this cud for a while. Tetra Vaal (2004) was one of his first films, and was about a robotic police force (robot as Jock). TempBot (2006), on the other hand, is about a nerdy office worker trying to get his processor around human social symbols (robot as Geek). As if design drafts, both of the robots in these movies have the same chassis as does CHAPPiE and his police-force counterparts.
CHAPPiE starts off as a real Geek: he even paints and pets animals. And then he gets picked on after school. But things change for CHAPPiE when he meets Ninja and Yo-Landi, of Die Antwoord. Die Antwoord is a South African rap-rave group whose sexy, hyper-visceral "Zef" becomes CHAPPiE's semiotic mentor in the Geeks-vs-Jocks war. Die Antwoord balances between Geek and Jock, resting out at Gangster, teaching CHAPPiE how to shoot a gun, paint, walk, talk, and most of all, be sexy. There are even cigarettes.
While we could crassly sort Geeks and Jocks down the Mason-Dixon line known as The Mind-Body Problem, CHAPPiE evolves into a sexy robot. And he becomes sexy because he's tough (without being a Jock), brainy (without being a Geek), and because he really embodies that sacred term developers use to mean beautiful, or reviewers use to mean pleasing.
Neither Geeks nor Jocks are sexy. Nor are robots. At least not today. Hell, robots can barely walk, let alone walk with gangster swagger. Robots are mostly geeky, probably because it's mostly geeks that program them. Geeks are generally awkward not because we're antisocial, but because we're busy doing other stuff. Like making robots walk. And so it's hard for Geeks to teach a robot how to be sexy. No blame; just semiotics.
But robots – and avatars in particular – are becoming sexy. If there's anything science-fiction does for the computer industry, it's to lead the way while simultaneously commenting on the present. Hatsune Miku (初音ミク), an Idoru, is now in licensing discussions to make physical versions for entertainment, and, well, other uses I won't go into. In another example of life imitating art, the illustrations of Hajime Soriyama (空山 基) (who did the cover of my 2010 book on robots, by the way) were what influenced such famous robots as Aibo and others. In a rather NSFW article you can get your dose of soft robot porn and probably of the future of pornography itself, or a tamer overview, provided by the BBC.
Everyone has different opinions about what's sexy. Maybe it's not the band Die Antwoord, nor these gyrating porn gynoids, but more sexy like the way the iPad is sexy. Maybe there are alternatives to designing robots that consider the body-mind balance and the semiotics of culture, so that we can interface with robots that are beautiful, pleasing, and that we actually enjoy spending time with.
This is the art of robotic design, and the user experience (UX) design of robotics. This is also the inevitable trend as we learn how to build social robots.
For now, please go see CHAPPiE. And bring along a cigarette when you do.
CHAPPiE rolls out into theatres this week. See IMDB for a full list of release dates. If you liked this article, you may also be interested in:
See all the latest robotics news on Robohub, or sign up for our weekly newsletter.
tags:
AI
,
c-Arts-Entertainment
,
Chappie
,
film
,
machine learning
---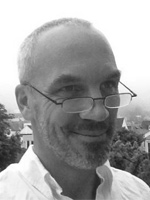 Mark Stephen Meadows
is President of
BOTanic
, a company that provides natural language interfaces for conversational avatars, robots, IoT appliances, and connected systems.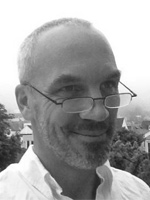 Mark Stephen Meadows is President of
BOTanic
, a company that provides natural language interfaces for conversational avatars, robots, IoT appliances, and connected systems.