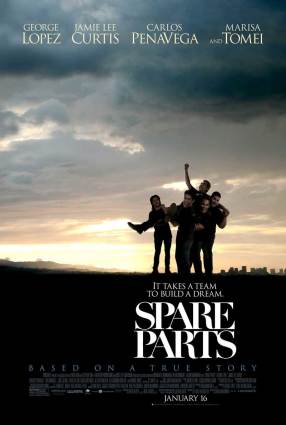 "Spare Parts" is a new movie showing grit, creativity, determination, and leadership in robotics through teamwork and individual success.
The movie has a Hollywood ending: teacher and kids inspire each other to make wonderful things happen and they win the contest. But a truly unhappy story has unfolded for these four young talented students in real life.
Real life kicked in and that is a story that crosses boundaries of racism, legislative policy, global economics, work visas, jobs, and hypocrisy.
The reporter who wrote the book "Spare Parts" also wrote an OpEd piece appearing in the NY Times on the same day the movie appeared in theaters across America. His article is entitled: "The Cruel Waste of America's Tech Talent" and he describes below what happened to the real four kids portrayed in the movie.

All four students were born in Mexico and were brought across the border illegally as children. Though they grew up in Arizona and viewed themselves as Americans, the law did not. They lived with the daily threat of deportation.

This ragtag group constructed the robot out of cheap plastic tubing and garbage. It smelled so bad, they called the machine Stinky. The other entrants — almost all college students — had corporate sponsors and serious budgets. This was an underwater robotics contest, and Stinky came in first place.

After the event, the students struggled to afford tuition for college.

Lorenzo Santillan considered becoming a mechanical engineer, but instead earned a cheaper associate degree in cooking. Today he works as a line cook.
Luis Aranda studied cooking as well but did not complete a degree and now works as a janitor.
Cristian Arcega, the most technically skilled member of the team, made it to Arizona State University on a scholarship. But in 2006, Arizona voters passed Proposition 300, an anti-immigrant measure that prohibits undocumented students from receiving any state financial aid or qualifying for in-state tuition — more than tripling his tuition. He dropped out and is now unemployed.
Oscar Vazquez's story is the most dramatic. He also had a scholarship to A.S.U. He was a sophomore when Proposition 300 passed, and managed to stay in school only by piecing together more scholarships, all while leading the university's robotics team to regional championships. He graduated with a degree in mechanical engineering in 2009 and applied for legal residency. Not only was his application denied, but he was also summarily banned from the United States for 10 years for living here without a visa. He ended up working on an assembly line in Mexico. After a year, his ban was reversed when a US Senator from another state interceded on his behalf. Mr. Vazquez returned, enlisted in the Army, and served a tour of combat duty in Afghanistan. He is finally a citizen, and repairs trains in Montana for the railroad company BNSF.
These are tragic stories and a true loss of STEM talent. It clearly points out the flaws in America's education and immigration systems.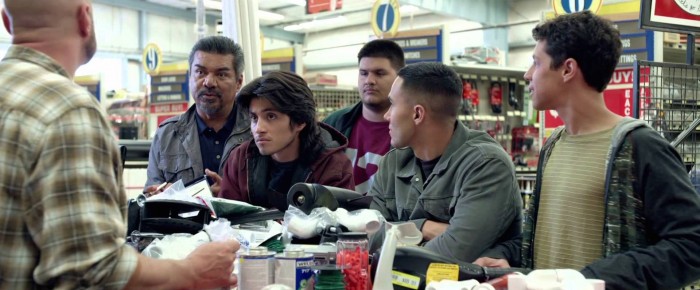 At the time of this writing, 458 people commented on the NY Times article. In reviewing and tabulating those comments – many tearful and poignant – there appear to be three camps: (1) we have invested in the boys' education and should get a return on that investment; it's wrong for that talent to be wasted and morally right; (2) life is unfair and actions have consequences; and (3) America's work visa H1B program is a sham to keep wages low.
Perhaps another movie about these four kids' plight in the years following their win, which squarely addresses all of the issues, is appropriate?
tags:
c-Arts-Entertainment
,
Joshua Davis
,
movie
,
Spare Parts
---
Frank Tobe
is the owner and publisher of
The Robot Report
, and is also a
panel member
for Robohub's
Robotics by Invitation
series.
Frank Tobe is the owner and publisher of
The Robot Report
, and is also a
panel member
for Robohub's
Robotics by Invitation
series.