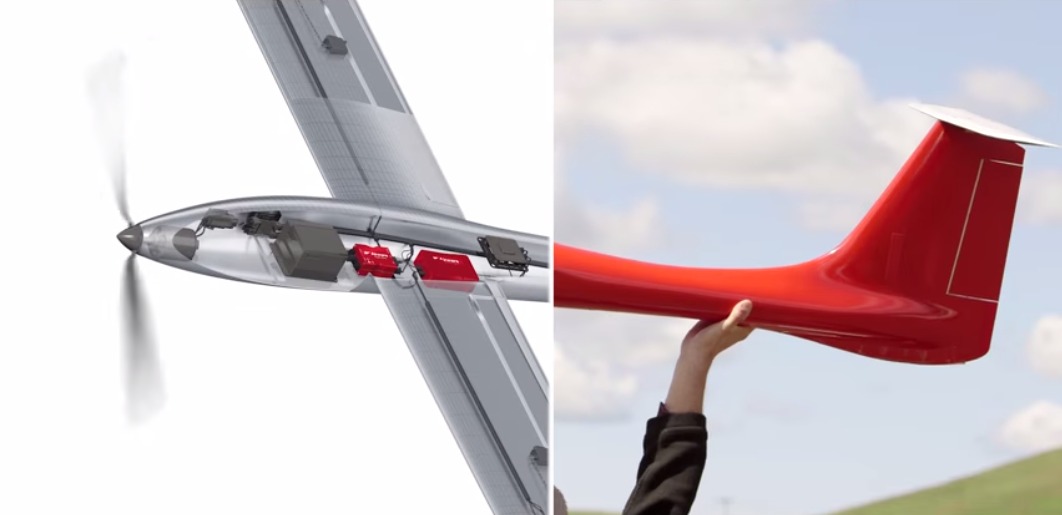 Airware received an undisclosed investment from Intel Capital, which now joins GE Ventures, Andreessen Horowitz, Google Ventures, Kleiner Perkins and a host of other prominent VCs in funding this autopilot startup. The startup received $40.5 million prior to the Intel investment.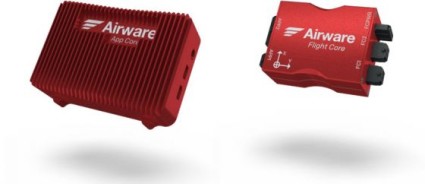 Airware also just announced the launch of its new generic autopilot, control station, and operating system for unmanned fixed-wing and multirotor aircraft. The two red Airware boxes comply with government and insurance requirements and will work with most drone builders' devices. Airware hopes to become the standard for commercial drones by enabling customers to select drones and then mix and match hardware and software components to create unique devices for different jobs; they provide hardware, software, and cloud services that enable reliable and scalable enterprise drone operations.
With Airware focusing on their autopilot boxes and software systems, global drone makers and startups can quickly build safe and reliable drones, pop in the Airware boxes, and supply their special application-specific software. Thus drone manufacturers can tailor and focus their drones to any commercial application by connecting aircraft, sensors, payloads, and application-specific software, and not have to develop extensive piloting and navigation software themselves.
COLLISION AVOIDANCE AND TRANSPONDERS
Other companies are also developing autopilot systems. 3D Robotics offers their open source DroneKit; ArduPilot has an autopilot as does MicroPilot. A couple of defense contractors also have autopilot products and some are working on collision avoidance systems. Mitre and Aerialtronics are two such companies. But Airware's proprietary software is more commercial-based and is already being field tested for mining surveys, precision agriculture, industrial inspections and forestry. And it is likely that they will add collision avoidance and a transponder once those systems get miniaturized and approved by the authorities.
"Airware provides the market with a full spectrum of products that bring real added value to our systems," said Christian F. Viguie, chairman and CEO of Delta Drone, "they are building a powerful ecosystem that unites this growing market."
General Electric announced that they will become Airware's first large enterprise customer. Alex Tepper, managing director at GE Ventures said "We are currently developing drone solutions for our customers … drones have the ability to reduce downtime, increase safety, and provide more reliable operations for our customers. We believe that Airware is going to be a key partner in helping us deliver these solutions."
There is much interest amongst the VC community to be invested in the emerging and exponentially growing drone industry as can be seen in these two articles:
Many research reports forecast exponential growth such as the one referenced above. Thus it is easy to foresee the drone industry splitting into maker and service provider similar to the robotics industry of today. In robotics, a few big firms make the basic industrial robot arms but thousands of independent global consultants, distributors, integrators and engineers add value through software and add-on devices. In the drone world the service provider segment is growing as fast as the maker group. Mapping, data mining, autopilot providers (with or separate from collision avoidance systems), data analysis, sensor manufacturers and aerial service companies are beginning to do today for the drone industry what integrators, distributors and consulting engineers have done for the robotics industry in the past.
---
tags:
Airware
,
autopilot
,
business models
,
c-Business-Finance
,
cx-Aerial
,
drone service providers
,
drones
---
Frank Tobe
is the owner and publisher of
The Robot Report
, and is also a
panel member
for Robohub's
Robotics by Invitation
series.
Frank Tobe is the owner and publisher of
The Robot Report
, and is also a
panel member
for Robohub's
Robotics by Invitation
series.