An inspiring article by a future roboticist
by
Frank Tobe
08 June 2013
---
share this:

In July, 2011, I interviewed and then wrote about an inspiring high school teacher who spearheaded the founding of the Dos Pueblos Engineering Academy, was the 2010 recipient of a $500,000 MacArthur Fellow award, and is the lead character in the book The New Cool by Neal Bascomb which tells the story of his high school's winning entry in the 2008 F.I.R.S.T. robotics competition.


Below is a story about a similar science program and series of robotics competitions in a small town 40 miles north of Atlanta, Georgia. It is written by a high school junior, Brandon Gross, who asked to write about his and his fellow student enthusiasts and their program.

The underlying issues in both stories are the same: using competitive robotics to stimulate STEM training in middle and high schools and the need for mentoring and local business participation.
By Brandon Gross, Forsyth Central High School, Cumming, GA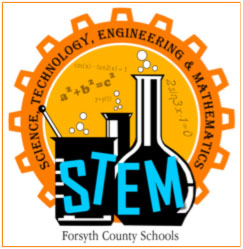 High school is where students learn important skills to function as capable members of the community — but not necessarily about the concepts and components of why or how something works. This is where the STEM Academy at Forsyth Central High School comes into play. Science, Technology, Engineering, and Math (STEM) are an important aspect in everyone's lives and are often overlooked; my high school did not even have funding for an engineering department until our STEM Academy was founded.
Our robotics program is under the umbrella of the Forsyth Alliance, which is home to teams that participate in First Robotics Competition (FRC), First Lego League (FLL), VEX Robotic Competitions, Boosting Engineering, Science and Technology (BEST), and Marine Advanced Technology Education (MATE) robotics. The main goal of the Alliance is to put a robotics team in every school in Forsyth County, GA, and they are close to achieving that.
The Alliance was founded in 2005, and started with a single FRC team made up from two of the five high schools in the county. Now, just 8 years later, the Forsyth Alliance has three FRC teams and hosts some of the largest qualifiers for FLL and VEX in the state.
Robotics engineering is important for the future and encompasses many different disciplines, e.g.: mechanical engineering, electrical engineering, computer hardware and software development, industrial engineering, and more. Robotics in school is a great tool to teach the key skills that a employer would want to hire. Robotics is also a perfect match for STEM, as it meets all the criteria that STEM requires.
Forsyth Central High School's STEM Academy has achieved great things: our first year brought several teams to the Forsyth Vex Robotics qualifier. 40 teams competed, 2 placed in the top 16, and one of the teams competed in the Finals. That team received the "Build Award" for a competing robot that is very robust. The following year, three teams participated in a tournament at the South Forsyth Vex Qualifier. Two of the teams were knocked out in the final match against the home team but one of the teams received the "Judges Award" for design process and documentation. Later that year, five teams from my school returned to compete at the Forsyth Qualifier. Three made it to the Finals, and one won the tournament and qualified for the Vex World Competition. The same team also took home trophies for highest drivers score, and highest autonomous skills score. In FRC, Forsyth Central H.S. competed at the Peachtree Regional, and placed 6th (but was knocked out in the Finals).
Much of our achievements are due to the help of our teacher and mentor, Mr. David Johnson who provides knowledge and input wherever students require it. He also pushes them to be creative and solve things on their own. Mr. Johnson puts in more hours than many teachers and coaches, receiving the payment of only satisfaction seeing a team succeed.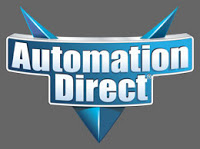 The Forsyth Alliance's primary sponsor is Automation Direct, a national electronics parts sales company headquartered in Cumming, GA. Automation Direct provides startup money for all new robotics teams in the county, and has been a crucial component in the development of the robotics community at Forsyth. They also provide the resource of time with valuable mentors. Mentors such as Rick Folea (primary founder of the Forsyth Alliance), who are invaluable resources to the teams. Their motto is "Real Engineers, Real Mentors, and Real Projects."
Forsyth Central H.S. competed against 412 other teams from several countries at the Vex World Championship in Anaheim, California in April, 2013. Our team had many issues such as tripping motors and bent axles. But we pushed through the problems and kept our heads high, and managed to get our act together by the last day. We ended with a 3-7 win-loss record, two of the wins coming from the last day of competition. We also ended with a 195 point driver's skills score, placing us at 39th in the world. Instead of sleeping on our flights home, we started designing and brainstorming for our next robot. The team found their first world competition was an invaluable experience, and hope to compete at a much higher level the following season.
This summer, our school is the official service department for our local Sheriff's bomb squad robots. We are in charge of fixing one of the robots, and revamping another. On one of the robots they are adding a manipulator to drag suspicious bags away from the general public. The team hopes to see the real life application of their robotic knowledge from working on these robots.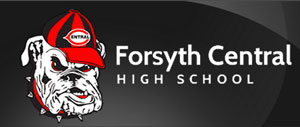 My school is hosting a Vex robotics summer camp for 6th graders. The goal is to inspire young students to take an interest in robotics and STEM. The camp is 5 days long and will involve lessons on gear ratios, programming, space management, and teamwork. The teams will also be given a budget that they must manage to build a robot. The student teams will compete against each other (and maybe even a few high school robots) for trophies on the final day. Hopefully these students will be inspired enough to continue the legacy that the current class of Forsyth Central has created.
Also this summer, our robotics team and our Technology Student Association are making an engineering/robotics presentation in front of the local Rotary Club to gain exposure and educate the community about the exciting experiences we have accomplished.
I hope that many other schools in the USA get involved in offering STEM and Engineering/Robotics programs to their students as the future holds many outstanding opportunities in the employment arena for all involved. It takes many people in the community to make programs such as ours successful. I personally want to thank each and every one of them for the time and money they have invested into my education to help make my dreams come true and my future bright.
tags:
FIRST
,
STEM
---
Frank Tobe
is the owner and publisher of
The Robot Report
, and is also a
panel member
for Robohub's
Robotics by Invitation
series.
Frank Tobe is the owner and publisher of
The Robot Report
, and is also a
panel member
for Robohub's
Robotics by Invitation
series.