When Canadians attempt to characterize aspects of Canadian culture, it's not uncommon to draw comparisons with the US. I recently noticed that as I respond to questions about the Canadian regulations surrounding commercial drones, I often begin by stating that our regulatory framework is quite distinct from that of the US – here's why…
In Canada, commercial operators can apply to obtain Special Flight Operations Certificates (SFOCs) from Transport Canada. It takes Transport Canada about 20 days to assess applications, and last year the agency issued 945 SFOCs to applicants representing a variety of industries including aerial videography, agriculture and oil and gas.
Generally, the Canadian regulations do not establish bright line rules governing drone operations – for instance they do not specify whether you need a pilot's license to complete a commercial drone flight, or whether it is permitted to fly beyond the visual line of sight. Rather, Transport Canada assesses applications using a case-by-case approach. In order to obtain approval, applicants must show that they can mitigate operational risks to an acceptable level.
In the US, the Federal Aviation Administration (FAA) has been working to develop drone regulations since the enactment of the FAA Modernization Act of 2012. Until the framework is in place, those looking to fly for commercial purposes can only proceed by exemption. Most companies have been denied exemptions, the notable exceptions being a couple of oil companies that received approval to operate drones in remote areas of Alaska.
Last Thursday, the FAA extended regulatory exemptions to six Hollywood companies looking to film using drones. Although the Hollywood exemptions represent a move in a positive direction, the restrictions placed on the companies are quite onerous, for instance the operations must take place in a controlled closed-set environment and may only be completed below 400 feet and within the visual line of sight.
By comparison, commercial drone operations are the norm in Canada and will continue to be an exception in the US until the new rules are in place.
The information contained herein should not be regarded as legal advice.
tags:
c-Aerial
,
Canada
,
cx-Politics-Law-Society
,
drone regulations
,
FAA regulations
,
Laws
---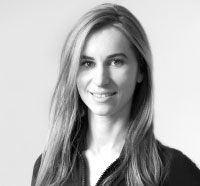 Diana Marina Cooper
is Vice President of Legal and Policy Affairs at PrecisionHawk.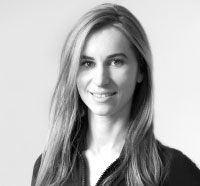 Diana Marina Cooper is Vice President of Legal and Policy Affairs at PrecisionHawk.