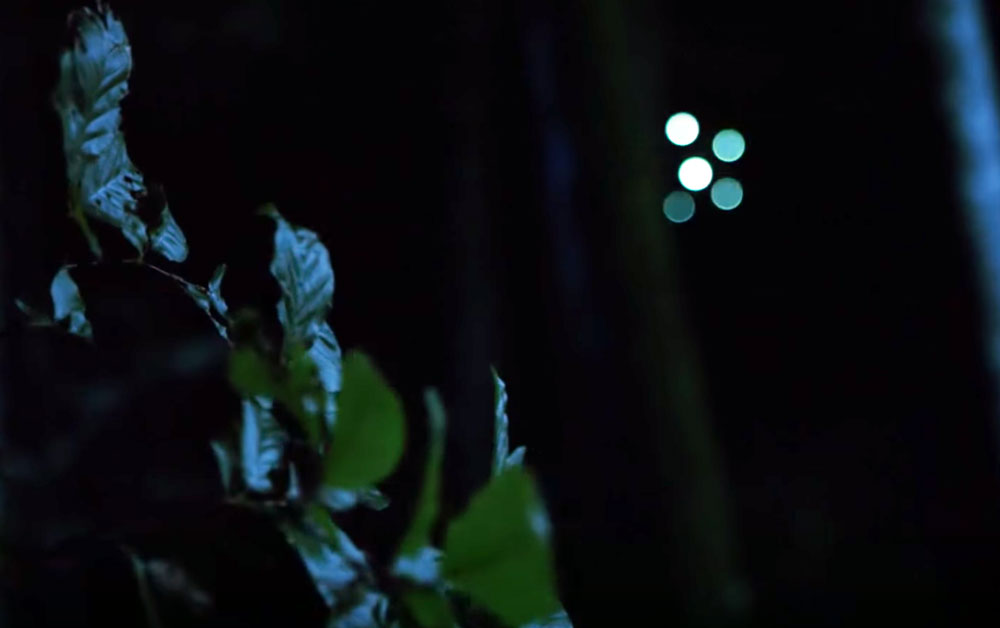 Drones, lights and nature combine in Drone Courtship, a short movie about a magical encounter between two flying robots set in a forest of centennial trees. A collaboration between Atelier D. Schlaepfer and Flyability, and filmed without special effects, the movie shows how robots can transform onscreen into living creatures.
The video features two drones zig-zagging in the forest, bumping into trees and rolling around leafy branches. Each drone is equipped with 6 meters (20 feet) of neon wire, two dozen of RGB LEDs and fluorescent material. The drones' trajectories are remote-controlled by operators, while the lights execute a pre-programmed sequence and use data from onboard accelerometers to react in sync to contacts and collisions. The drones' cages are freely rotating, which adds to the magic of the unique choreographies that are possible with this system.
The movie was shot in one summer night, and required several takes in order for the pilots and camera operators to synchronize their motions. The movie reminds us of fireflies at night, or perhaps of birds-of-paradise courtships that involve dance, color and amazing choreographies.
One of the goals of the video was to demonstrate how drones can be used for art and entertainment; the GimBall platform allows drones to safely and smoothly interacti with objects or humans, which really contributes to bringing them alive.
Atelier D. Schlaepfer's undertakings are at the crossroads of art and design. They take place in variable settings such as public buildings, private homes, and urban or natural settings. Atelier D. Schlaepfer regularly collaborates with architects and construction specialists to offer a scenography of space in the form of lighting, coloring, or a formal concept.
The drones are manufactured by Flyability SA, a swiss company specializing in collision-resistant drones for industrial inspection. Flyability's patent-pending technology is based on a freely rotating spherical protective cage, which allows drones to remain perfectly stable after contacts. They can thus access hard-to-reach places while being remotely operated. Equipped with a full HD camera, they can efficiently carry out close-up visual inspection of various structures or confined places, such as bridges, factories, boiler rooms, tanks, etc.
---
If you liked this article, you may also be interested in:
See all the latest robotics news on Robohub, or sign up for our weekly newsletter.
tags:
Atelier D. Schlaepfer
,
c-Arts-Entertainment
,
cx-Aerial
,
cx-Research-Innovation
,
drones
,
Flyability
,
GimBall
,
robohub focus on arts and entertainment
---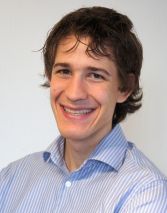 Adrien Briod
is co-founder and CTO of Flyability.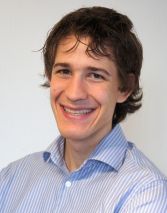 Adrien Briod is co-founder and CTO of Flyability.