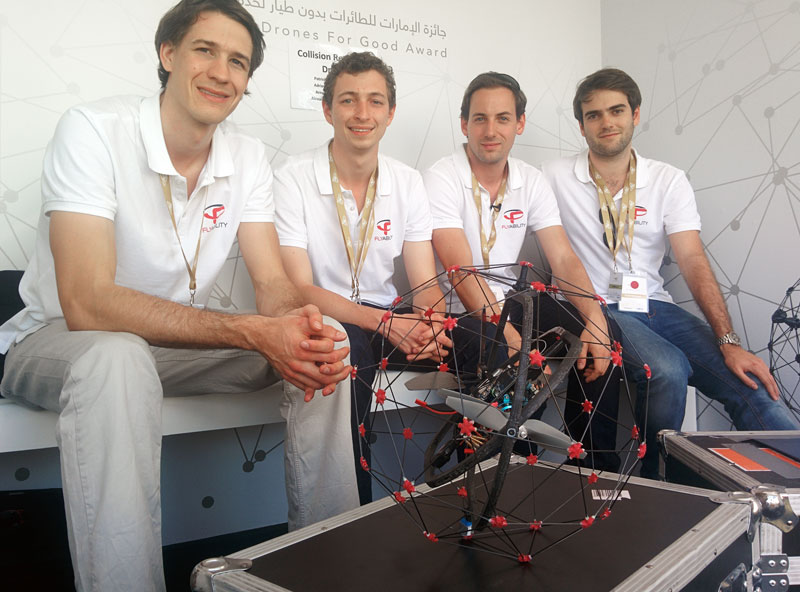 Flyability, a spin off company from LIS, EPFL and NCCR Robotics, has won the $1M inaugural UAE Drones for Good competition with Gimball, the world's first crash resilient drone.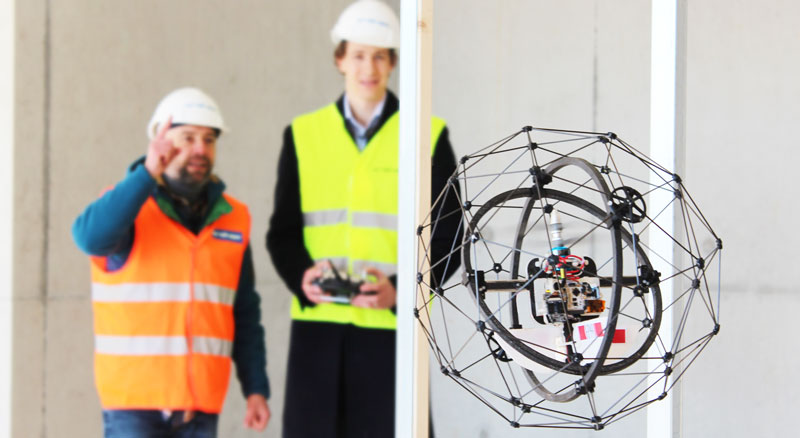 The award was initiated by Sheikh Mohammed Bin Rashid Al Maktoum, Vice-President and Prime Minister of the UAE and Ruler of Dubai with the aim of "transforming these exciting technologies into practical solutions for improving people's lives today".  Referred to by some as "the World Cup of Drones", the competition involved the 39 semi finalists showcasing their technology in front of a panel of international judges. Flyability impressed observers with its ability to fly in disaster tight and cluttered disaster zones, outside a pilot's direct line of sight. Also noted was the Gimball's unique design, which actively invites collisions rather than trying to avoid them. Its rotating gimbal system and protective wire cage not only keep the drone safe from crashes, but also protect humans working in close proximity to the device. The team was awarded $1M USD in prize money.
Flyability SA is one year old and its founders, Adrien Briod and Patrick Thévoz, are working to bring the Gimball to market. Their first aim is to use it for industrial inspection and to locate victims after natural disasters, but they plan to tackle the security and entertainment markets at some point too.
If you liked this article, you may also be interested in:
See all the latest robotics news on Robohub, or sign up for our weekly newsletter.
tags:
Adrien Briod
,
c-Events
,
cx-Aerial
,
cx-Research-Innovation
,
Drones for Good
,
EPFL
,
Flyability
,
GimBall
,
NCCR
,
Patrick Thévoz
,
Switzerland
,
UAE
---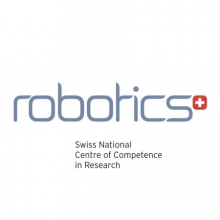 NCCR Robotics