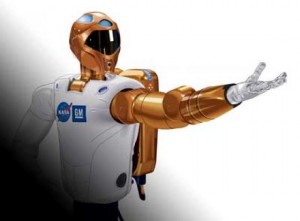 Microsoft is betting $5.57 million on IT-related projects at two Swiss universities; James Dyson is putting $8.21 million into a London college lab; Ekso Bionics went public with a $20 million IPO; and a Schaft co-founder sets up new $19 million investment fund.
Dyson:
Dyson, best known for his non-robotic vacuum cleaners, was critical of the sale of London-based DeepMind to Google, and, as a consequence, is investing $8.21 million into a new lab at Imperial College London. His investment and the new lab will hire up to 15 scientists to work on developing robot vision systems that could be used in devices such as robot-controlled vacuums and other next generation "intelligent domestic robots."
Dyson was critical of the decision by the two-year-old company to sell itself. "It seems a pity to me to sell out, as I don't quite understand the urge to give up," Dyson told the Guardian. "Long-term thinking is essential to new technology. We should be encouraging UK companies to invest in R&D and take on armies of engineers so that they can grow and become UK world-beaters."

Dyson established his company in 1985, and it now employs 3,100 people worldwide and had a turnover of £1.1bn in 2012.
Microsoft:
Less exciting or competitive is Microsofts renewal of its collaboration with EPFL and ETH Zurich by providing $1.1 million per year for 5 years in funding for IT-related research projects at the two universities. One of those projects involves studying the interaction between people and computers and flying robots.
Ekso Bionics:
In an alternative public offering, Ekso Bionics, a Delaware corporation headquartered in Richmond, California became a wholly-owned subsidiary of Ekso Bionics Holdings, a Nevada corporation. The new holding company changed its name from PN Med Group which was listed on the over-the-counter stock exchange as EKSO. Simultaneously the new company completed a $20.6 million private placement.
I asked the media people at Ekso why so little money? And why so little publicity – just a single press release? No answers to date. The press release didn't even mention the other exoskeleton products they make, particularly HULC, which they are doing with an aerospace/defense contractor.
246 Capital:
Takashi Kato, a co-founder of Schaft, the Tokyo University spin-off robot company acquired by Google last November, was instrumental in getting funding for Schaft. During that process he concluded that there are "a slew of intelligent scientists and engineers out there in Japan, thirsty for money to develop next-generation technologies that could make our lives easier."
His new fund, 246 Capital, has opened and is raising $19 million to focus on robotics, biotechnology and energy efficiency.
"I want to invest in technologies hiding in Japanese college- and government-supported labs and startups," said Kato. "They could some day surprise big firms such as Google, like Schaft did."
Sources:
tags:
c-Business-Finance
---
Frank Tobe
is the owner and publisher of
The Robot Report
, and is also a
panel member
for Robohub's
Robotics by Invitation
series.
Frank Tobe is the owner and publisher of
The Robot Report
, and is also a
panel member
for Robohub's
Robotics by Invitation
series.