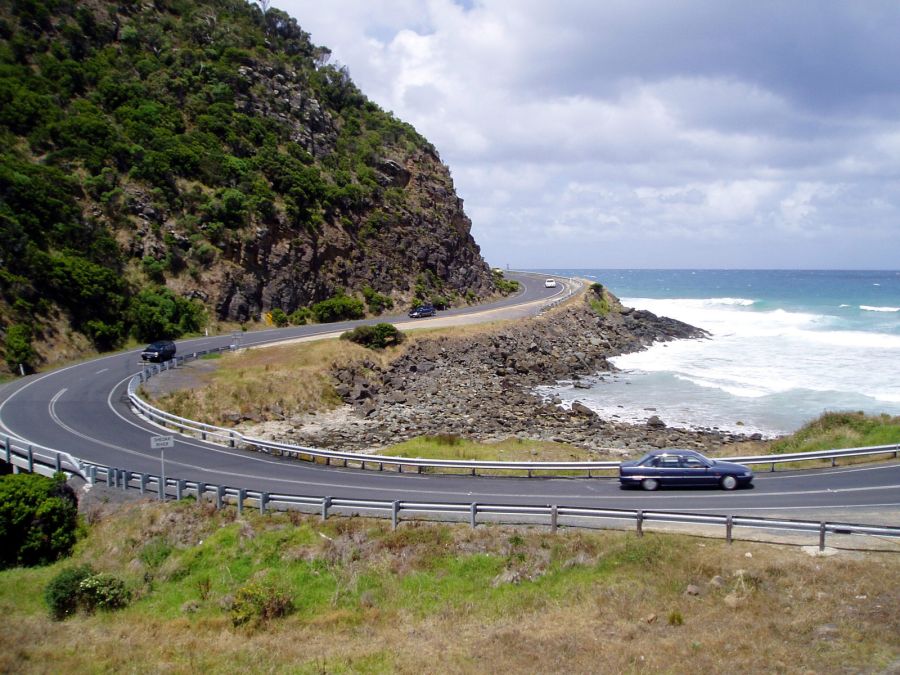 Recently, a reddit user posted a short video of a lucky driver in Japan who was able to turn his car around just in time to escape the torrent of the tsunami.
The question was asked: "how would a robocar deal with this?" It turns out there are many answers to this question. For this particular question, as you'll see by the end, the answer is probably "very well."
Let's start with the bad news. On its own, prior to this happening, there is a good chance the vehicle would not handle it well. The instinct for most developers is to be conservative and cautious when facing an unknown situation. The most cautious thing is to do nothing, to just stop and perhaps ask for help from a person in the car or a remote center. Usually if you don't understand the situation, doing something is much riskier than doing nothing. Usually — but clearly not here.
This situation might be viewed as similar to something you might expect a car to have programming for — something is approaching fast towards you. Cars will probably have logic to deal with a car coming the wrong way down their lane, and this looks a bit like that. It's actually stuff coming in both lanes. We can imagine the car might have logic to attempt to retreat in that situation, though this isn't going to look too much like anything the sensors have seen before. With 3D sensors, though, it will be clear that something huge is coming fast. And with a map of what the road should look like, you will easily tell the wall of water and debris from what you should be seeing.
The best reason the car might handle this however, is the very existence of this video, and the posts about it — including this very blog post here. The reason is that developers of robocars, in order to test them, are building simulators. In these simulators they are programming every crazy situation they can think of, even impossible situations, just to see what revisions of the car software will do. They are programming every situation that their cars have encountered on the road. Every situation that caused their software to make an error, or anybody else's to make an error.
In other words, if you can think of it, they probably thought of it too. And if it's in blog posts and famous news stories, they've probably heard about it. Flooding and every kind of strange weather ever reported. The details of every accident from every police report that can be turned into a simulation. Flooding. Earthquakes. Tornadoes. Hurricanes. Alien invasions. Oncoming tanks. If you can think of it without a major effort, and it seems like it could happen, they will put it in. And so, every car will indeed be tested.
In this particular case there is another thing that can help with this situation. Tsunamis don't happen by surprise. The world, having seen them like this, has earthquake detection and tsunami warning everywhere, in all places robocars are likely to go in the near future. The warnings will be transmitted along the same data stream warning cars about traffic, weather and road conditions. We even have maps of the terrain and can predict what areas are low and which areas cars should head to in the event of a tsunami warning, and they will take routes designed to avoid risk. With superhuman knowledge, they will do much better than people at this, and so they odds of them confronting the wall of water would be slim, unless there was no choice. The car simply would not have been going down that road.
Now we get to a final special ability of robocars — they will be just as capable in reverse gear as they are going forward, other than due to the speed limitations of reverse gear. So while you reverse timidly, a robocar need not do so. It will be able to pull off the fastest 3 point turn you can imagine if it wants to, or even just escape in reverse. Of course if it needs more speed than reverse offers, it would turn around in the best spot to do so. Stanford has even done a lot of research on drifting, and this will go into simulators too, so cars will probably know how to turn around as fast as a stunt driver if they have to. Electric cars may be able to go as fast in reverse as they can going forward to top it all off.
So for this situation, and anything else we know about, robocars should do a superhuman job. That doesn't mean there aren't things nobody ever thought of. But, the more videos and stories like this that are recorded, the less and less probable unknown events will be, and thus an unknown event where the software does the wrong thing becomes not impossible, but very low probability.
tags:
Autonomous Car
,
c-Automotive
,
robocar
,
robohub focus on autonomous driving
,
tsunami
---

Brad Templeton, Robocars.com
is an EFF board member, Singularity U faculty, a self-driving car consultant, and entrepreneur.

Brad Templeton, Robocars.com is an EFF board member, Singularity U faculty, a self-driving car consultant, and entrepreneur.