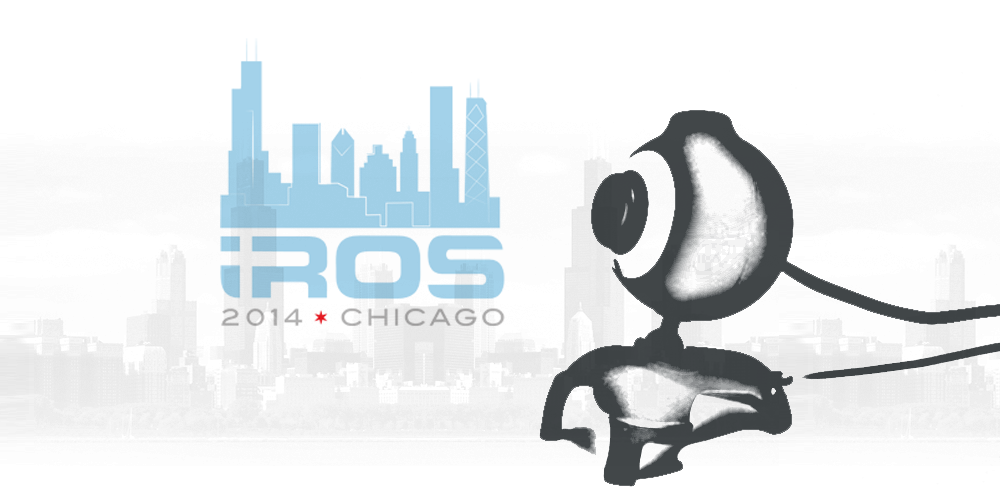 More pitches from the interactive sessions at IROS. See also Part 1.

Sampriti Bhattacharyya MIT
Compact, Tetherless ROV for In-Contact Inspection of Underwater Structures
Josh Lane Purdue University
MOTHERSHIP: A Serpentine Limb/Tread Hybrid Robot
Yanzhe Cui Purdue University
RrFrESH: A Self-Adaptation Framework to Support Fault Tolerance in Robot
Ying Lu Rensselaer Polytechnic Institute
On the Convergence of Fixed-point Iteration in Solving Complementarity Problems Arising in Robot Locomotion and Manipulation
Fei Chen Instituto Italiano di Tecnologia
A Study on Data-Driven In-Hand Twisting Process Using a Novel Dexterous Robotic Gripper for Assembly Automation
Leif Jentoft Righthand Robotics
Not an official IROS14 paper, but a cool pitch none-the-less! Righthand Robotics was one of two hands selected for DRC Track A robots.
Check out all our IROS14 coverage.
tags:
c-Events
,
cx-Research-Innovation
,
Fei Chen
,
Instituto Italiano di Tecnologia
,
IROS 2014
,
IROS 2014 Webcam
,
Josh Lane
,
Leif Jentoft
,
MIT
,
Purdue University
,
Rensselaer Polytechnic Institute
,
Righthand Robotics
,
Sampriti Bhattacharyya
,
Yanzhe Cui
,
Ying Lu
--- Robohub Editors