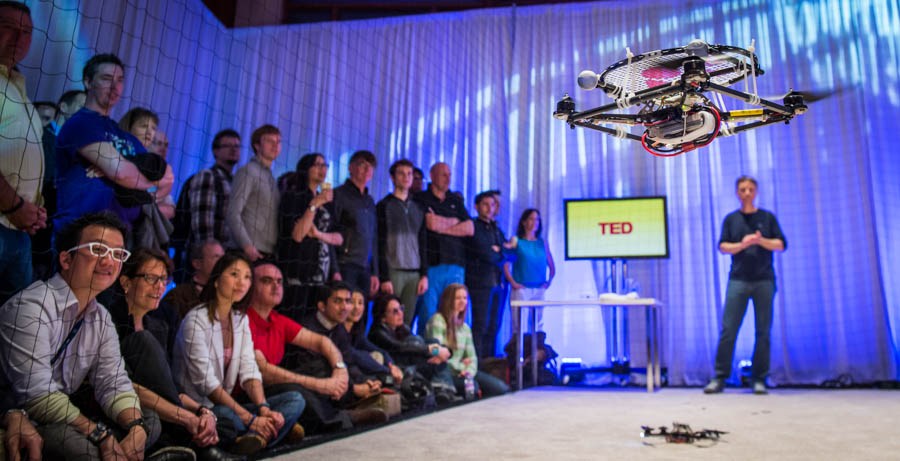 Raffaello D'Andrea demos his quadrotor "athletes" at TED Global 2013.
Update with the full video below
Check out live tweets, amazing photos, TED blog posts and awesome video coverage of the session Those Flying Things at this year's TED Global, featuring the work of automation and controls expert Raffaello D'Andrea, and drone ecologist Lian Pin Koh. We will be adding new material here as it becomes available, so check back soon. Photo credit: James Duncan Davidson.
This post is part of Robohub's TED Global 2013 coverage.
Update: TED video | Raffaello D'Andrea: The astounding athletic power of quadcopters
Update: TED video | Timelapse: Building an arena for flying robots
See the full TED Blog post for more about how James Duncan Davidson made the video.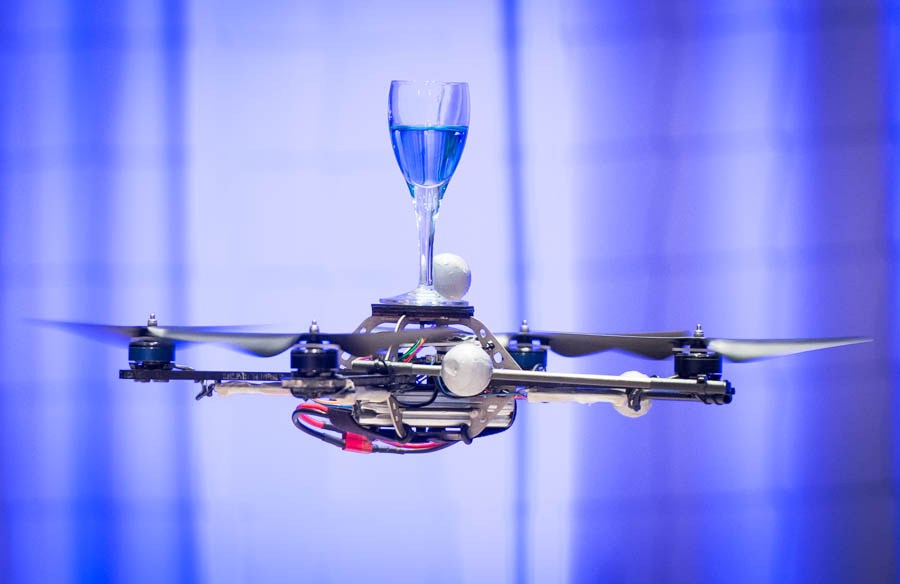 A quadrotor balances a glass of water while in mid-air.
In his TED Global talk titled "Machine Athleticism" Raffaello D'Andrea shows how he uses control algorithms to push quadrotors to perform at their physical limits. Instead of relying on slides, D'Andrea (who is well-known for his quadrotor demos) demonstrates his flying machines live as they toss a ball, balance a poll, serve a glass of water without spilling a drop, and even fly with their props cut off. In his own words, D'Andrea's talk is about "the ability of machines to perform dynamic feats that fully exploit their physical capabilities."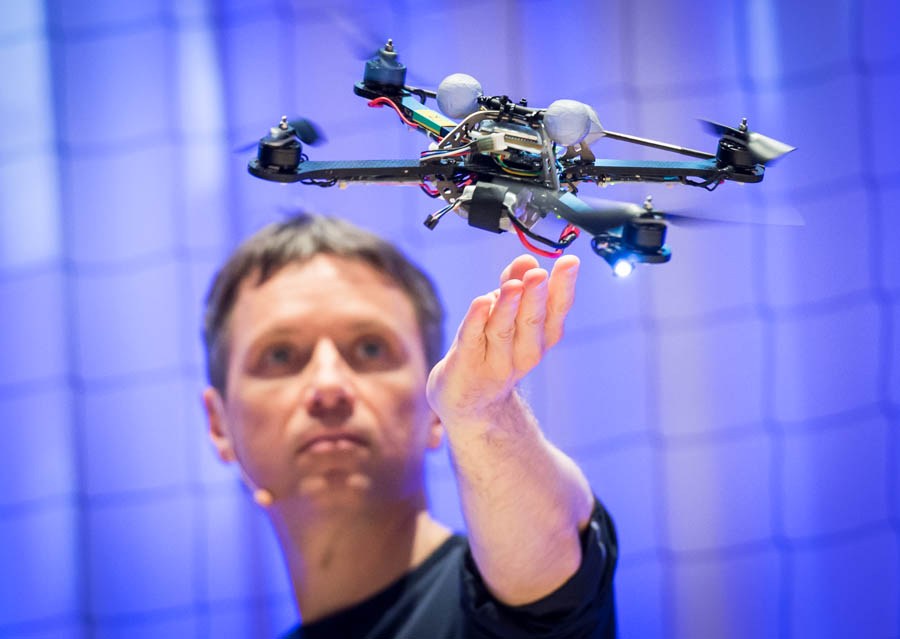 D'Andrea interacts with a quadrotor. Foam balls covered with retro-reflective tape serve as markers for the overhead camera system.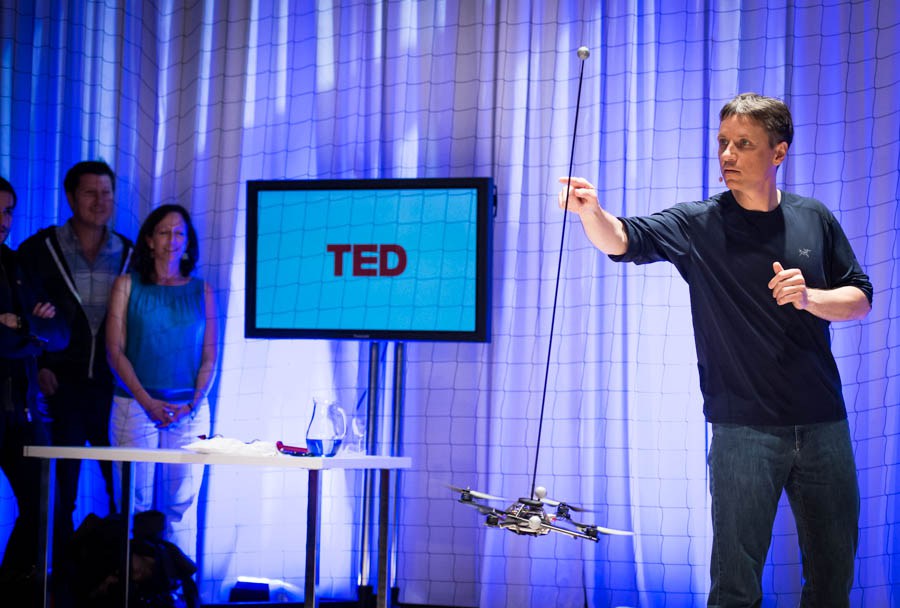 A quadrotor balances a pole.
Check out official TED blogger Kate Torgovnick for her coverage of Raffaello D'Andrea's talk.
See all the posts in Robohub's TED Global 2013 coverage.
tags:
Algorithm Controls
,
Andreas Raptopoulos
,
Daniel Suarez
,
Drone
,
ETH Zurich
,
Event
,
Flying Machine Arena
,
Lian Pin Koh
,
quadrocopter
,
quadrotor
,
Raffaello D'Andrea
,
TED Global
,
TEDGlobal2013
--- Robohub Editors