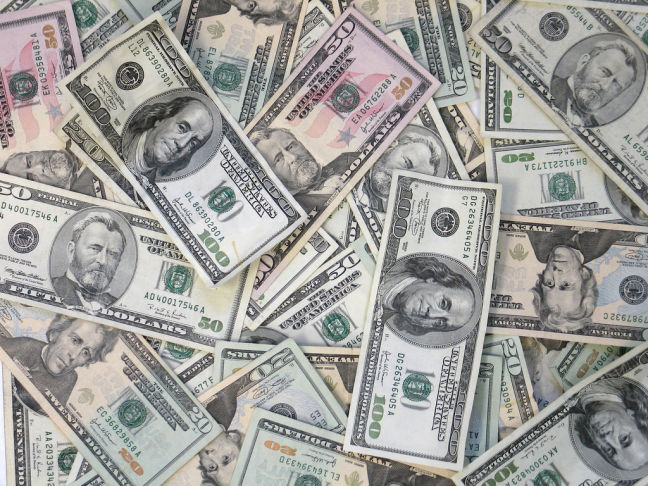 The first three months of 2015 are doing quite well for robotics-related companies. March fundings and acquisitions to CyPhy Works, Hansen Medical, Clearpath Robotics, DroneDeploy, JR Automation and Lacquey are detailed.
Debt and Equity Funding: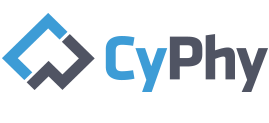 CyPhy Works received $2.5 million in debt financing from Motorola Solutions Venture Capital, according to a post in CrunchBase. Combined with $10 million in equity funding in 2010, 2011 and 2013, a name change from DroidWorks in 2009, and their original seed funding, Helen Greiner, of iRobot fame, and her tethered UAVs for search and rescue and infrastructure inspections has been winning government contracts and media attention for their two main products. Reese Schroeder, Motorola Solutions' managing director, said, "Every investment we make really starts with a strategic thesis. We think the "micro-filament tether" that they employ, which is used for both power and for communications is unique as it gives them persistence, which means that they are able to keep that drone up in the air for much longer periods of time than the free-flying devices. What that leads to is a very compelling use case. Think about things like a burning building or a disaster of some sort or a large festival or a large event in the city. This is a quick way to very quickly and cost-effectively get eyes and ears up."


Hansen Medical, a robotic medical device company, got about $35 million in a post IPO equity transaction where Hansen sold shares of newly issued convertible preferred stock and warrants. Proceeds from the transaction will be used to support Hansen Medical's commercialization efforts with their newest product, the Magellan Robotic System, increase sales of the Sensei Robotic System and strengthen internal operations. Click here for more details.


Clearpath Robotics, a Canadian provider of various types of mobile robots, received $11.2 million to expand its robotics portfolio for material handling applications and continue its mission of building robots that improve human lives. Clearpath's reason for this funding is to create a swarm of carrier robots that can pick and place items on shelves and other storage systems automatically, freeing up humans to focus on other logistical tasks.
"We are building robots that are essentially self-driving vehicles for the factory floor. Factories are organized chaos, and there is a huge movement to automate manufacturing operations, particularly for dull, dirty and dangerous jobs, and this fits with our mission to use technology to make life better," said Matt Rendal, Clearpath CEO. "We envision a world where people don't get hurt at work and where manufacturers can move operations back to North America because they don't have to chase cheap labor."


DroneDeploy, a San Francisco startup, received $9 million in Series A funding adding to the $2 million in seed funding it received last September and an initial funding from AngelPad in 2013. DroneDeploy makes a cloud-based user-friendly and simplified app to control and manage drones for outdoor landscape mapping and agricultural monitoring and delivers processed data back to the user so that they can make meaningful decisions based on that data.
Acquisitions:


JR Automation, a Michigan-based Fanuc industrial robotics integrator, and Dane Systems, also an integrator, were sold by Huizenga Automation to NY private equity firm Crestview Partners for an undisclosed amount. JR Automation had sales of $170 million in 2014 and has over 400 employees. Crestview says the acquisition is an opportunity to augment its existing industrial portfolio as automation equipment becomes more prevalent in manufacturing operations and reaches into new industry segments. Crestview just closed a $3B investment fund focused on finding new-tech services, media, healthcare, energy and their newest interest: industrial automation. JR is the 3rd acquisition in this sector.


Food Technology Noord-Oost Nederland (FTNON), a food and ag industry equipment manufacturer, acquired a 51% majority share in TU Delft spinoff Lacquey BV, a food handling startup in The Netherlands for an undisclosed amount. Lacquey developed an under-actuation robotic hand sensitively attuned for picking up and handling fruit and vegetables without leaving pressure marks.
Other Funding Activities:

Lux Capital, a NYC and Silicon Valley venture firm, closed a $350 million fund to invest in seed and early-stage futuristic science and tech ventures. The fund was oversubscribed from the firm's initial target of $245 million. "We are fortunate to count as investors some of the world's most respected institutions, foundations, families and individuals," says Adam Kalish, Lux General Partner. Lux has invested in robotics-related and 3D printing ventures CyPhy Works, Kurion, Shapeways and Matterport. Lux's co-founder Peter Hebert has appeared on Silicon Valley robotic event panels.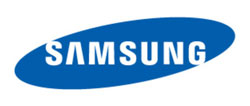 Samsung Electronics announced an investment of $100 million to set up a new research lab at Imperial College London. The lab will concentrate on drones, robotics, 3D printing and virtual reality. The move forms part of Samsung's plan to make the Internet of Things (IoT) a reality after being a meaningless buzzword for years. Chief executive BK Yoon said 100% of Samsung's products would be internet-connected and IoT capable within five years.
tags:
c-Business-Finance
---
Frank Tobe
is the owner and publisher of
The Robot Report
, and is also a
panel member
for Robohub's
Robotics by Invitation
series.
Frank Tobe is the owner and publisher of
The Robot Report
, and is also a
panel member
for Robohub's
Robotics by Invitation
series.