The Inspection and Maintenance (I&M) Industry represents a large economic activity spanning across multiple sectors such as energy, oil & gas, water supply, transport, civil engineering, and infrastructure. RIMA project aims at bringing together Digital Innovation Hubs and Facilitators operating under a common network that allow them to join forces and competences in promoting I&M robotics in Europe.
The BIS Research projects' analysis of the Inspection and Maintenance Robot Industry forecasts that the I&M market will grow at a significant CAGR of 12.73% on the basis of value from 2020 to 2025. In 2019, Europe dominated the 40% of the global inspection and maintenance robot market (BIS322A, Mar 2020). Although the European Union hosts most of the I&M robotics offer – being France, Germany, and Spain (and U.K. until 2021 Brexit) the leading manufacturing countries, there is still a bottleneck connecting this offer to the market and high potential applications. Therefore, it is the aim of RIMA Network to bridge that gap and improve the connection between key stakeholders.
The RIMA Network
RIMA (Robotics for Inspection and MAintenance) started in 2019 as a European Union's Horizon2020 initiative for bringing together Digital Innovation Hubs (DIHs) and Facilitators operating under a common network to join forces and competences in promoting I&M robotics. The project consortium consists of 23 partners including Universities, Industry associations and research institutes.
The RIMA project received € 16 Million for establishing a network of Digital Innovation Hubs (DIH) and industry associations to support the uptake of robotics – and help European small and medium-sized companies (SMEs) to develop novel solutions for different industry sectors.
The Digital Innovation Hubs offer key acceleration services for companies. Linked to organisations involved in research and innovation activities, they offer expertise in robotics, equipment, and services applicable for, in this case, I&M operations. The Facilitator organisations have the connections and network to reach a broad set of industries in their domains of expertise.
The RIMA Network consists of 13 Digital Innovation Hubs (DIH) with a vast experience in the field of robotics and is now accepting new DIHs with the purpose to expand the network. All the information and contact points are available on the RIMA Network community platform.
Training courses
The RIMA training framework focuses on increasing the use of digital skills and knowledge of robotics within the I&M domain, amongst a wide range of people – from students, through the current workforce or managers who need to understand the importance and effect of digitisation, and start-up technology development companies that need specific information and support for getting their technology to market.
RIMA offers special trainings on the field of I&M in topics such as financing, current and upcoming robotics technologies, optimisation, innovation management, and working with robots or with virtual reality (VR) and simulation.
Information on existing and future training courses is accessible in the RIMA community and soon in the RIMA YouTube Channel.
Cross-border experiments
RIMA has supported financially and technically 50 cross-border experiments involving European Small and Medium-sized enterprises through two Open Call rounds – the first one in 2019 and the second one in 2020 – with a total amount of 8.1M€.
The successful candidates have received equity-free funding for Technology transfer and development in I&M robotic applications. We will present in future articles some examples of success stories funded through RIMA such as INOWATT, Pipeye RIE, TANGO, ROBUCLEAN, RPIMUS, ACIDRONES, and RAHIP. Stay tuned!
RIMA Network at the European Robotics Forum 2022
The European Robotics Forum (ERF) is one of the most influential events for the robotics and artificial intelligence community in Europe. This year the event takes place from the 28th to the 30th of June in Rotterdam, The Netherlands.
In the session of the 29th of June, "DIH as driver for innovative experimentation: The RIMA Network case", the RIMA project will offer a holistic approach on the field of DIH-supported experimentation in robotics to allow the audience to gather best practices, inspiration, robotic at I&M literacy, connection with the EU DIH Network, and value propositions to incorporate to their service catalogue.
More information can be found on the ERF2022 website or you can contact RIMA's Communication lead Juan Antonio Pavón Losada.
Join the RIMA Network community
The RIMA Network offers a global online community that brings together technology providers, service providers, asset owners and operators, with Digital Innovation Hubs and Facilitators. The RIMA Network community platform is a place to collaborate, share information on I&M robotics and keep up to date on RIMA activities. You can join the RIMA community for free here.
tags:
c-Research-Innovation
---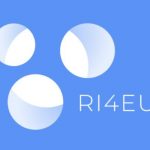 RI4EU
aims to accelerate innovation in robotics technologies in agile production, infrastructure inspection and maintenance, healthcare, and agri-food.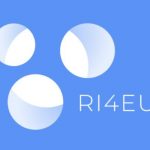 RI4EU aims to accelerate innovation in robotics technologies in agile production, infrastructure inspection and maintenance, healthcare, and agri-food.