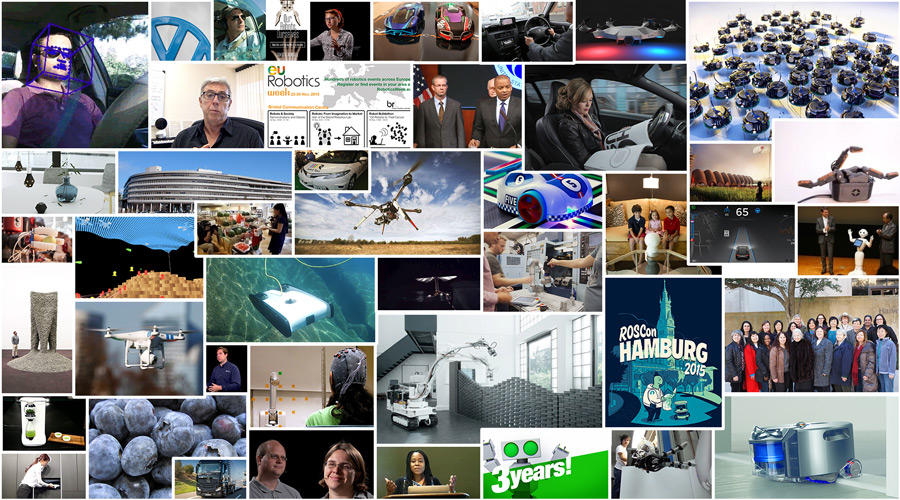 A quick, hassle-free way to stay on top of robotics news , our robotics digest is released on the first Monday of every month. Sign up to get it in your inbox. 
---
Drone registry
With 1 million consumer drones expected to be sold this holiday season, the US Federal Aviation Administration (FAA) announced a new task force to guide the development of a registration process for recreational UAVs. Until now, only commercial drone users were required to register their aircraft with the FAA, but hobbyists will now also be bound.  The task force comprises representatives from government and industry stakeholders, including Walmart, the world's largest retailer and recent applicant for permission to test delivery drones. New registration rules are expected before Christmas.
Fast forward a decade or so, and here's an inspirational glimpse of the future: the first concept for a drone port that Lord Norman Foster would like to build in Rwanda.

---
Central questions for robocars
Back on the ground, Volvo answered a hard and central question, saying it will accept "full liability" when its cars are operating autonomously, and Tesla announced the release of its anticipated highway cruise update for Model S cars from the last year. The update ushers in (almost) hands-free driving and lane changes, which the company believes the car's owners will appreciate. But is it a "real" robocar? Then again, perhaps full autonomy is not all it's cracked up to be.
Meanwhile, coming up from behind, lots of robocar trials hit the road: from driverless taxis in Japan to a driverless lorry, developed by Daimler in Germany and BMW and Mercedes are working on cars that deliver themselves to you. There were also exciting developments in the lab in the form of a experimental dashboard computer that even predicts behaviour.
But the fallout from the VW scandal continues, what does it mean for robocars?

---
Blub blub
Jumping into the water, the world's largest intelligent underwater monitoring system, the EU funded subCulTron project  demo'd in the murky waters of Venice Lagoon at #EXPO2015. And, with a mission to provide "An Underwater Drone for Everyone," OpenROV Trident launched on Kickstarter. But a robot may soon be able to fly as well as swim underwater, with a demonstration of the first-ever aerial-aquatic robot by the Wyss Institute.

---
Report roundup
Pride of place goes to the International Federation of Robotics (IFR) annual Industrial Robots statistical review of 2014 which predicted 15% industrial robot growth through 2018, doubling the annual number of units sold to around 400,000 by 2018. But, while economic and technical barriers to wider industrial robotics adoption are beginning to fall, the advantage will belong to first adopters, says the Boston Consulting Group. There is also an urgent need to address resulting repercussions for employment and public policy according to a new Brookings Report.

---
Greasing the wheels
Governments continued to support progress in robotics with South Korea funding Samsung to the tune of $14.8m to develop and manufacture industrial robots and US FDA approval for a new Corindus Vascular Robotics medical device.
Among the month's venture capital investment was $22 million for CyPhy Works, to scale up building UAVs for the consumer market, and $3.3m for Righthand Robotics, to enable development of their smart robotic order-picking system.

---
Picking progress
Robotic dexterity continued on an upward trajectory with the development of a soft robotic hand made out of silicone rubber that can lift and handle objects as delicate as an egg and an enticing sounding hand with "eyes."
But progress can't come quickly enough for a coalition of US blueberry farmers. They're offering a $250,000 prize for automation solutions as they can't keep up with the demand for blueberries.

---
Stimulating the body and the brain
Now that its robot challenge is complete, the US' Defense Advanced Research Projects Agency (DARPA) has turned its hand to an equally exciting project: a self-healing body initiative named ElectRx.
And human brain power gets a boost via a brain-controlled robotic prosthetic that learns from its mistakes and can help users operate a Brain-Machine Interface (BMI).

---
Oh là là
Social robot Jibo wants to join your family, positioning itself somewhere under human members but over pets in the hierarchy. The company's work with automatic speech recognition, as explained by Roberto Pieraccini, can surely aid this ambition.
Meanwhile, rival Pepper finally made its EU debut – in France.

---
Domesto-bots
Soon we may not have to fold the washing, put the kettle on or get up to dim the lights; exciting progress was made on a laundry-folding robot, albeit with a rather prohibitive cost (as much as small car),  a tea-brewing robot and a kit to connect home lighting with voice control.
And the multinationals drew swords: Dyson released its much heralded 360-Eye in Japan and at the same time filed legal proceedings against rival Bosch, accusing it of cheating EU energy efficiency ratings for its vacuums.

---
String, rocks and robotics
Robotics joined forces with string and rocks for "Rock Print," a full-scale architectural installation demonstrating the capacity of a 3D printing process to create a geometrically-complex construction. And we took a look at developments in in-situ robotic fabrication – the goal of several research projects within the National Centre for Competence in Research (NCCR).

---
More than lip service
In celebration of Ada Lovelace day, Robohub published its annual list of 25 Women in Robotics You Need to Know About, but we also cover great stories from women in tech all year round. Just this October we featured lifelong robot builder and developer, and CEO of Fetch Robotics, Melonee Wise,  Grishin Robotics' Valery Komissarova, Georgia Institute of Technology Professor and Zyrobotics CTO Ayanna M. Howard and expert in bio-inspired robotics Radhika Nagpal.

---
Events we noted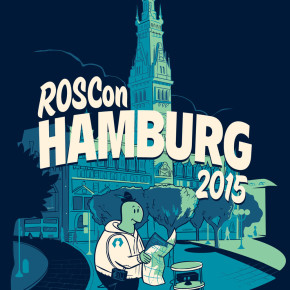 This year's ROSCon conference, dedicated to all research, development, and practice within the Robotics Operating System (ROS) completely sold out. How did ROS come about and what are the benefits of open source? Tully Foote, — ROS Platform Manager at the Open Source Robotics Foundation (OSRF) — explained.
Meanwhile, at the 2015 International Collaborative Robots Workshop, the thorny issue of safety once again dominated the agenda but just as pertinent were employees' perceptions of new robots.

---
Early bird xmas shopping
Robot toys are gearing up for the festive season. A hybrid between a video and real-world game, Anki's new robot car racing game promises to bridge the digital and real worlds. Or how about Cannybots: smart toy cars that teach kids to code while they play.
And there are also some fabulous reads, in Nature, Ken Goldberg reviewed Machines of Loving Grace, Rise of the Robots and Our Robots, Ourselves – all explore the nexus of people and robots but from very different perspectives

---
Happy birthday to us!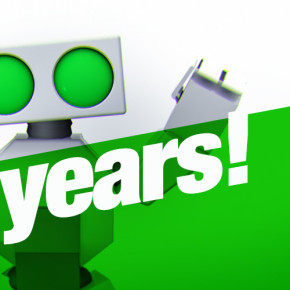 Finally, Robhub turned three this month but we wouldn't be able go keep growing without your feedback, so keep it coming!

---
Events to watch out for this November:
Miss a previous digest? Don't worry! Check out our archives. 
tags:
Robohub Digest
---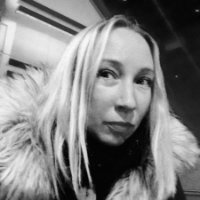 Adriana Hamacher
Associate Editor at Robohub and the UK's Knowledge Transfer Network and a contributor to Economist Insights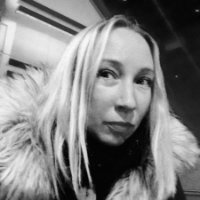 Adriana Hamacher Associate Editor at Robohub and the UK's Knowledge Transfer Network and a contributor to Economist Insights