With permission finally given to occupy lands that include an existing road and stream, the Masan Robot Land Project that went adrift for almost two years was officially launched on December 7, 2013 when initial engineering work began in the Gusan-myeon/Masan Happo-gu area of Changwon City. The project had been put on hold while environmental reviews were completed. Korea's Ministry of Commerce, Industry & Energy (currently the Ministry of Knowledge Economy) first presented the idea for Masan and its sister project – the robot theme park in Incheon (west of Seoul) – back in 2007, as part of a larger plan to stimulate Korea's robotic industry by generating public interest in consumer robots.
This is a national project that will include private and public joint development. A total of 700 billion won (~666 million USD) including 56 billion (~53 million USD) won from the government, 100 billion won (~95 million USD) from the province, 110 billion won (~105 million USD) from the city and 434 billion won (~413 million USD) of private funds will be invested. The project will occupy an area of 1,259,890㎡ (over 300 acres), and the land purchase is about 89% complete.
It is expected that Phase One of the construction, which will include development of public facilities such as robot research development center, convention center, robot exhibition hall, and private facilities such as themed parks and youth hostels, will be completed in September, 2016. Phase Two, which includes development of hotels and condominiums, is expected to be complete by the end of 2018. The Masan park was originally scheduled to open in January of 2014.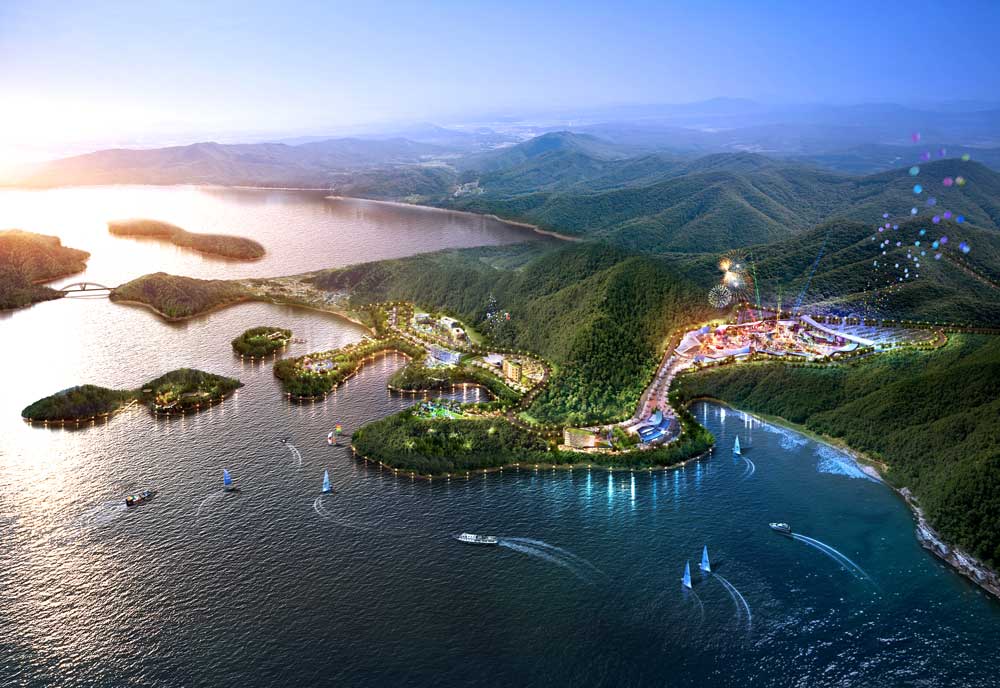 Concept for Masan Robot Land
Korea's robot industry is showing rapid expansion with a 35% annual growth rate, and its global market size is expected to reach 500 billion US dollars by 2020 – the year by which the Korean government had set out to have a robot in every household. The Masan Robot Land Project is expected to create construction job opportunities while it is being built, but more importantly, it is hoped that it will create a large-scale consumer demand for intelligent robotics when it opens.
In addition to the 700 billion won investment for Robot Land, there will be a record-setting 3 trillion won invested into the whole Masan region in effort to revive the local economy. The Masan Robot Land is linked to the Gusan Marine Tourism Complex, a 900 billion won project; 1.3 trillion won will also be invested in the expansion National Route No. 5, the highway that will connect Robot Land to the tourism complex, as well as a new road between Geoje and Masan. 400 billion won is already secured for the National Route No. 5 project next year.
The developers of Robot Land hope it will have a positive influence on the Robot Business Belt Project, a 420 billion won project that is currently being studied for feasibility by the Ministry of Knowledge Economy. It is also hoped that the Masan project will accelerate the construction project of National Route No. 5 and bring large-scale investments for Gusan Marine Tourism Complex, ultimately boosting the economy of Changwon region as a whole.
Mr. Shin Jong-woo, the director of Maritime Affairs and Fisheries Bureau of Changwon City said, "With the successful commencement of Robot Land Project, the theme park is confirmed for next January and the actual construction will finally begin in September. We expect [a] significant economic boost and increase in job opportunities with this Masan Robot Land Project and are looking forward to seeing a joint development of robotics industry and tourism."
With contributions from Nahyeon Yoon. Edited by Hallie Siegel. If you liked this article, you may also be interested in:
See all the latest robotics news on Robohub, or sign up for our weekly newsletter.
tags:
c-Business-Finance
,
cx-Arts-Entertainment
,
Incheon Robot Land
,
Masan Robot Land
,
robot theme park
,
South Korea
---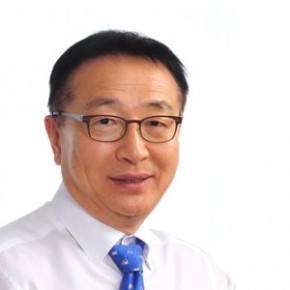 Jong-Oh Park
is Director of the Robot Research Initiative and Professor of Mechanical System Engineering at the Chonnam National University in Korea.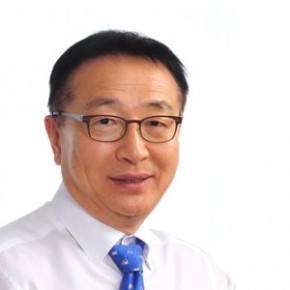 Jong-Oh Park is Director of the Robot Research Initiative and Professor of Mechanical System Engineering at the Chonnam National University in Korea.