ep120
Autonomous Solutions, with Mel Torrie
In today's episode we speak with Mel Torrie about work done at Autonomous Solutions, Inc. to make a large range of vehicles autonomous.
Mel Torrie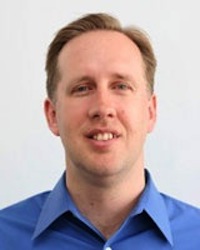 Mel Torrie is CEO and President of Autonomous Solutions, the company he founded in 2000 after his work at Utah State University (USU) managing robotics development programs for John Deere, the U.S. Department of Defense, and the U.S. Department of Energy. While at USU, he also received a Masters Degree in Electrical Engineering and worked on two NASA space shuttle payloads.
Autonomous Solutions, Inc. is a spin-off of the Center of Self Organizing and Intelligent Systems at USU. The company designs software and hardware solutions to make a wide variety of autonomous vehicles spanning industry, agriculture, and government/military applications. The technology developed allows for multi-vehicle command and control, mission planning, sensor fusion, obstacle detection and avoidance, tele-operation, and point-and-go ease of use.
Here is a video overview of the different types of autonomous solutions coming out of their company:
Torrie also tells us about challenges faced when translating results from research to the real world and creative solutions to autonomous control including attaching "dog-leashes" to control vehicle convoys.
Links: