Following up on Episode 99, this episode features Steven Cousins and Roland Siegwart, whom we had the pleasure to meet at the SCHUNK Expert Days, organized by SCHUNK GmbH this spring. Our interviews bring to surface the dynamic interplay of academia and industry – we talk about the transition from the research lab to the market. Listen in and find out which robotic applications are bound to make great breakthroughs soon!
Steve Cousins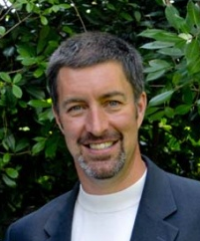 Steve Cousins is the President and CEO of Willow Garage. He earned his PhD in Computer Science at Stanford University, and has gained experience as a researcher and manager in both academic and industrial research labs. Prior to joining Willow Garage, Steve was the senior manager of the User-Focused Systems Research Group at the IBM Almaden Research Center, one of the top human-computer interaction research groups in the world. Earlier, Steve managed the Advanced Systems Development Laboratory at the Xerox Palo Alto Research Center (PARC). Willow Garage is an unusual company set up to make robots help people. Human-scale "personal robots" will perform tasks in natural human environments, ranging from helping around the home to assisting in flexible manufacturing. Willow Garage's role has been to help accelerate progress in this field. The PR2 robot combined with the open source Robot Operating System (ROS) enables researchers to more quickly explore applications of personal robots.
---
Roland Siegwart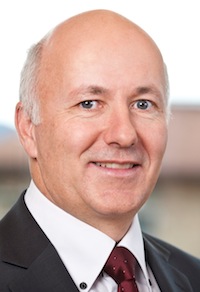 Roland Siegwart is the Vice President of Research and Corporate Relations at ETH Zurich, and the director of the Autonomous Systems Lab. He received both his Diploma in Mechanical Engineering and his Doctoral Degree in 1989 from ETH Zurich. He then spent one year as postdoctoral fellow at Stanford University. Back in Switzerland, he worked part time as R&D director at MECOS Traxler AG and as lecturer and deputy head at the Institute of Robotics, ETH Zürich. In 1996 he was appointed as professor for autonomous microsystems and robots at the Ecole Polytechnique Fédérale de Lausanne (EPFL) where he served among others as member of the direction of the School of Engineering (2002-06) and funding chairman of the Space Center EPFL.
Roland Siegwart is a member of the Swiss Academy of Engineering Sciences, IEEE Fellow and officer of the International Federation of Robotics Research (IFRR). He served as Vice President (2004/05) and AdCom Member (2007/10) of the IEEE Robotics and Automation Society, and was a member of the final decision body of the German Excellence Initiative. He is co-founder of multiple successful spin-off companies in robotics and related fields and board member of various Swiss institutions and foundations, including CSEM and inspire AG. He is a strong promoter of project based learning as a key asset in engineering education and sustainable industrial alliances for accelerating technology transfer and innovation.
Roland Siegwart's research interests are in the design and control of robots and systems operating in complex and highly dynamical environments. His major goal is to find new ways to deal with uncertainties and enable the design of highly interactive and adaptive systems. Prominent application examples are walking quadrupeds, personal and service robots, planetary exploration robots, autonomous micro-aircrafts and driver assistant systems.
---
Links:
tags:
ETH Zurich
,
podcast
---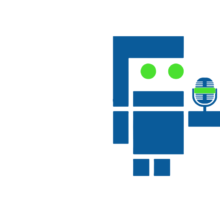 Podcast team
The ROBOTS Podcast brings you the latest news and views in robotics through its bi-weekly interviews with leaders in the field.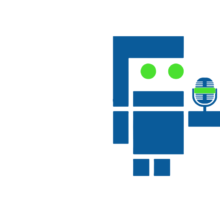 Podcast team The ROBOTS Podcast brings you the latest news and views in robotics through its bi-weekly interviews with leaders in the field.