ep076
European robotics (Part 1), with Jessica Karlsson, Ola Svanström and Moshe Shoham
The European Robotics Forum, jointly organized by the European Robotics Technology Platform (EUROP) and the European Robotics Research Network (EURON), was hosted this year on April 6-8, in Västerås, Sweden by Robotdalen. Thanks to an invitation by EUnited Robotics, we got a chance to be there and talk to some of Europe's major players in the field, from both industry and research.
Today's episode is the first of a two part feature on the event, in which we talk to Jessica Karlsson from Robotdalen, Ola Svanström from ABB Robotics and Professor Moshe Shoham, founder of Mazor Robotics.
Jessica Karlsson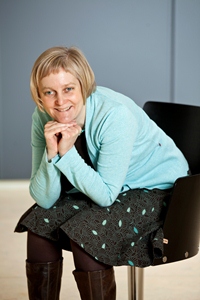 Jessica Karlsson is the Communications Manager for Robotdalen, the host of this year's European Robotics Forum. Robotdalen represents a Swedish initiative aimed at enabling commercial success of new ideas and research in robotics. It is currently focused on three areas: field robotics, industrial robotics and technology for independent life. Jessica explains the vision of the initiative and gives some examples of success stories in each of their target domains.
Ola Svanström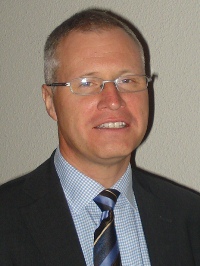 Ola Svanström is the Head of Product Management for ABB Robotics, a leading supplier of industrial robot solutions. He talks to us about ABB's activities in the field of robotics, the current state of the robotics market and the importance of human-robot interaction research for future robotic applications.
Moshe Shoham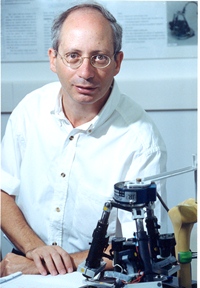 Professor Moshe Shoham is the head of the Robotics Laboratory at Technion, Israel's Institute of Technology. His main research focus is on medical robots. He talks to us about two medical robotic systems. The first one, SpineAssist, is a robotic guidance system which enables surgeons to perform safer and more accurate spine surgeries. It is commercialized by Mazor Robotics, a company he founded and is currently CTO of. He then talks about ViRob, a micro-robot currently in development, that will be able to crawl into hard to access parts of the human body and deliver pharmaceutical payloads or drag a micro-catheter in a minimally invasive way.
Links: