In today's episode we speak with Matthias Kohler, faculty at ETHZ and renowned architect, about his work in robotic architecture at the Future Cities Laboratory (FCL) which is part of the Singapore-ETH Centre for Global Environmental Sustainability (SEC) in Singapore.
We hear how he first got interested in robotics and automated architecture, and what the future plans are for his lab.
Matthias also talks about how the design of buildings and the urban landscape will change when the construction process becomes automated. The history of modular and automated building is not exactly filled with success. We discuss why that is, and why it is likely to be different this time around.
The issues of safety, compliance with building codes and quality control are other interesting topics that we get to hear more about in this interview.
If you are interested in automated building, you might be interested in our previous interview with Radhika Nagpal, where she talks about the TERMES project that aims to develop an automated building system that mimics termites and how they build their impressive mounts.
Matthias Kohler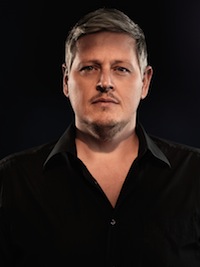 Matthias Kohler is an architect with multi-disciplinary interests ranging from computational design and robotic fabrication to material innovation. In 2000, he founded the architecture practice Gramazio & Kohler in conjunction with his partner Fabio Gramazio, where numerous award-wining designs have been realized, integrating novel architectural designs into a contemporary building culture. Trained at the Swiss Federal Institute of Technology ETH Zurich, his integral approach to practice and research focuses on the interplay of digital design and material processes through advanced construction methodologies.
Since 2005, Gramazio & Kohler hold the Chair for Architecture and Digital Fabrication at the Swiss Federal Institute of Technology ETH Zurich. Founding the world's first architectural robotic laboratory, the pioneering investigations of Matthias Kohler concentrate on non-standardized architectural design and additive fabrication processes through the customized use of industrial robots. A significant amount of research has been accomplished addressing scales ranging from 1:1 prototypical installations to the design of robotically fabricated high-rise buildings. Currently Matthias Kohler's research is focusing on adaptive design strategies for constructive material systems and in-situ robotic fabrication.
In Matthias Kohler's practice, emphasis is placed on understanding construction and materialization as fundamental to the design of architecture. Gramazio & Kohler demonstrates a profound architectural expertise, considering the building process in all its cultural, constructive and sensual dimensions. Built work ranges from international exhibitions, private and public buildings to large-scale urban interventions. Projects include the Gantenbein vineyard façade, the Tanzhaus theatre for contemporary dance, the Christmas lights for Bahnhofstrasse, the sWISH* Pavilion at the Swiss National Exposition Expo.02 and the Private House in Riedikon.
Matthias Kohler's innovative explorations have contributed to numerous exhibitions around the world such as the 2008 Architectural Biennial in Venice and the Storefront Gallery for Art and Architecture in New York 2009. His work has been published in a large number of journals, books and mass media and is further documented in the book Digital Materiality in Architecture, which outlines the theoretical context for the full synthesis of data and material in architecture.
Links:
tags:
architecture
,
podcast
,
Swiss Robots
---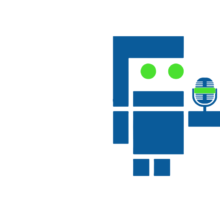 Podcast team
The ROBOTS Podcast brings you the latest news and views in robotics through its bi-weekly interviews with leaders in the field.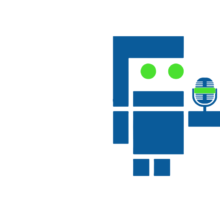 Podcast team The ROBOTS Podcast brings you the latest news and views in robotics through its bi-weekly interviews with leaders in the field.